Shop. Collect. Redeem.
Sign-up bonus


1,000
Join Now
Narrow Your Results
(2 Products)
Sort By:
Best Match

Best Match

Price:High-Low

Price:Low-High

Rating:High-Low

Rating:Low-High
Paper Trimmer Size (inches)
Paper Trimmer Depth (inches)
Paper Trimmer Height (inches)
Paper Trimmer Width (inches)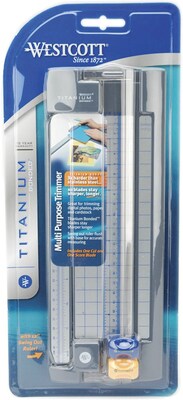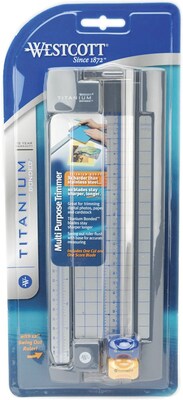 Sharp blades allow for precision cutting of 20-lb paper cardstock, construction paper, digital photographs, and more
Features: Titanium Bonded Blades are 3 times harder than stainless steel, so blades stay sharper longer, and swing out 12-inch ruler is flush with base for accurate measuring and cutting of larger pieces. Includes: 1 cutting blade (yellow) and 1 scor
ing b ...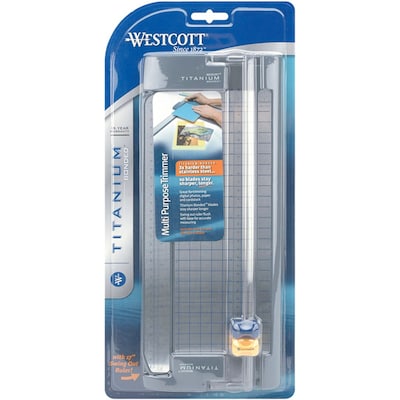 Tool type: Multi-purpose trimmer
Blades are manufactured using titanium bonded over a stainless steel core to create an extremely sharp blade
Great for precision cutting of 20 pound paper, cardstock, construction for easier and more accurate cutting of larger pieces
SS,95855