BOYO VTL500R Wi-Fi Wireless Night Vision License Plate Camera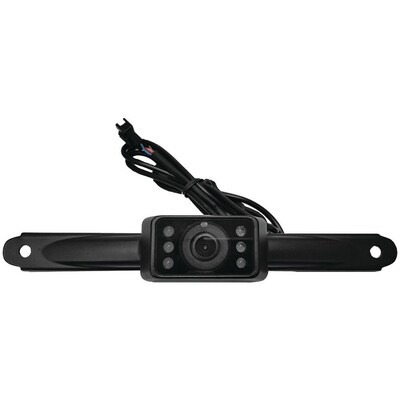 Description
Save time and secure your home quickly with Amcrest Security Cameras.
The VTL500R Wi-Fi Wireless Night Vision License Plate Camera from BOYO Vision makes having a rear camera easy. There are no wires to run and no bulky monitor to install. Just download the app and view the camera's picture on your smartphone.
Wi-Fi wireless night vision license plate camera

No need to run video cable from the camera to a monitor

User simply powers on camera and views image on his or hers Android™ or iOS™ mobile device via downloaded app

Built-in parking lines

Waterproof camera (IP67)
Targeted Supervision
Set up multiple motion-detection zones, each having its own sensitivity meter. The Amcrest surveillance camera system will send you push notifications whenever there is activity in these zones so you are constantly aware of what's going on.
Accessible Storage
You have the option of recording videos on an internal Micro SD card (not included), have them uploaded to any Amcrest Network Video Recorder (NVR) (not included) or on the Amcrest Cloud. The Cloud offers optional cloud recording with free live viewing and 4 hours of free video storage, accessible on any Apple® Mac®, Windows® PC, iPhone®, iPad® or Android® device. And, thanks to the intelligent timeline playback feature, finding exactly what you want among all the videos becomes a whole lot easier.