Smaller than a laptop, bigger than a smartphone—tablets are a new class of computer. And their surging popularity in the workplace shows that customers are finding big benefits in this new device:
Quick access to e-mail
Portable Powerpoint presentations
On-the-spot video conferencing
Movies, photos and more on demand
Today's tablets feature crystal-clear screens that are large enough to present the information you want in an ordered and easy-to-navigate way. No more squinting to read content on your phone, endlessly enlarging, shrinking and dragging articles in all directions to read them, or struggling to hit tiny web links that disappear beneath your finger.
Now that it's time to choose your own tablet, it's important to consider what types of things you are going to use it for. Below are some key considerations you should make before purchasing.
Operating system.
Otherwise known as the platform, there are currently three tablet operating systems available: iOS (Apple), Android, and Windows. These operating systems are the framework and interface of your tablet, and you should carefully consider each one to understand how well it can handle the tasks you want to execute.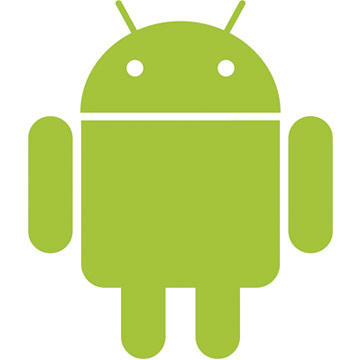 Android
True multi-tasking capability means you can do multiple activities such as e-mail, web surfing and video chat all at once on the same screen.
Strong integration with Google's rapidly growing services gives you access to the Google Play Store, Google Docs, Maps, movies, eBooks and more.
Most brands offer multiple user accounts so you can keep your personal settings and files separate from other users.
Available on most major brands and nearly all screen sizes.
Most brands offer expandable storage through a mircoSD card.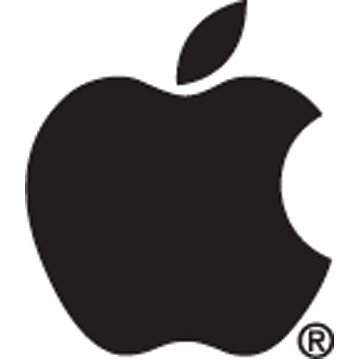 iOS (Apple®)
Apple was the first to revolutionize the tablet industry back in 2009 and has been continually improving since.
Apple products run the latest software and are supported longer than other operating systems.
Apple products are heavily locked down to prevent viruses and keep malicious software from being installed accidently.
Features a larger app selection than Android and Windows, however those platforms are closing the gap.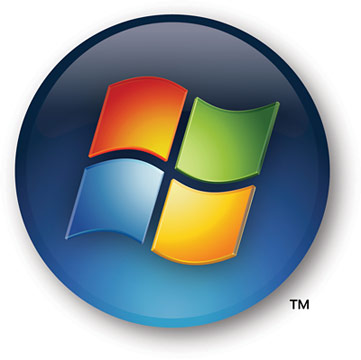 Windows
True multi-tasking capability means you can do many activities (such as e-mail, web surfing and video chat) at the same time on the same screen.
Can support multiple users and keeps your personal settings and files separate from other users.
Runs the full Windows operating system so you can utilize the same software that you currently run on a desktop computer (assuming your tablet meets certain minimum qualifications).
Supports USB add-ons such as mice, keyboards, external hard drives, printers, etc.
Has built in handwriting input for taking notes on the go.
Internet connectivity
Wi-Fi
Wi-Fi connections allow complete web accessibility wherever there is a Wi-Fi signal. That includes your home, workplace, the mall, restaurants, coffee shops, etc.
4G LTE
4G connectivity is an option that enables surfing anywhere there is a cellular network. You'll find such access particularly useful for video conferencing, traveling on the road, or anytime Wi-Fi is not available. Bear in mind that you will pay extra for this type of connectivity from your wireless supplier, in much the same way as you do with your cell phone.
Bluetooth
All modern tablets also incorporate Bluetooth technology. Bluetooth enables your tablet to wirelessly transfer data to and from your computer or other peripherals such as keyboards, speakers or a mouse.
Processor
The processor is the technology at the heart of your tablet. It controls all the systems that make your tablet function. Processor speed and power define the differences between brands and models.
Generally speaking, you get what you pay for. Less expensive tablets can do the basics such as reading email, surfing the web, and watching videos. However, apps may perform slowly and may not be as responsive as the more expensive tablets. The more expensive tablets can run more extensive apps, handle multiple windows open at the same time, and are more responsive to your touch.
Display
Smaller screens will, of course, be easier to slip into a small bag or purse, but larger screens will be easier to type on using the on-screen keyboard. Most screens are somewhere between 6" and 11" in size (this is the diagonal distance between corners). It's also worth remembering that the bigger the screen, the larger (and heavier) the tablet. Also, make sure to review the screen's resolution and brightness since these features will determine how your videos, photographs and games appear, and how easy it'll be to read books, e-mails and look at Web sites. Lesser expensive tablets will generally have lower resolution screens that can make some text harder to read.
Battery life
This feature differs greatly between machines. Batteries are measured in milliamps (MA) and the larger the number, the better. Many things affect battery life between charges, such as simple navigation, internet consumption, processor speed, screen resolution and brightness.
Memory
This feature is defined as the amount of storage available to save documents, video files and photographs. Tablets start at 16GB and can go up to 256GB. If you are going to listen to a lot of music and watch a lot of movies, consider a tablet with at least 32GB of storage or look for a tablet with expandable storage via a SD card.
Cameras
Used to capture images, cameras are also great for video conferencing and chat functions. Some tablets only have a single camera, while others have both forward- and backward-facing cameras. You'll need to consider the megapixels (resolution) of the camera and whether it has a zoom, flash or autofocus feature.