QuillCASH™
QuillCASH
™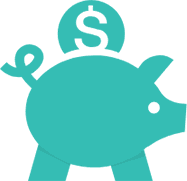 Earn it today. Use it to save on future orders.
Learn how to view and redeem your QuillCASH™ balance.

Watch Video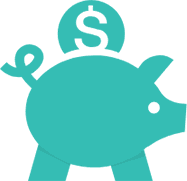 Easy to earn
Get it with QuillCASH coupons and by
recycling cartridges.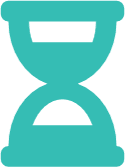 Available in 1-2 days
Exemptions may apply.
Check QuillCASH Balance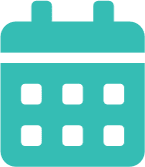 Use within 90 days
Redeem your QuillCASH on every
product we sell.
Exceptions may apply.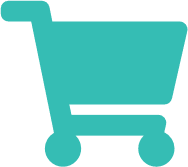 Apply at checkout
When the merchandise total of your order is $100* or more after discounts are applied.
*$75 for QuillPLUS members
Frequently Asked Questions
What is QuillCASH?

QuillCASH is a cash-equivalent credit that, once earned, is automatically added to your account.

Earn QuillCASH with our limited-time coupons or by recycling used ink & toner cartridges with us.

Are there exclusions?

Available QuillCASH can be used to save on any product sold on Quill.com as long as it's part of an overall order of $100 or more ($75 for QuillPLUS members).

Quill.com may refuse to redeem QuillCASH if it believes in good faith to be fraudulently or improperly obtained. QuillCASH is not redeemable for cash; cannot be redeemed for giftcards; not valid on prior purchases; and cannot be applied to freight charges.

Are there any order minimums for QuillCASH?

Yes.

To earn QuillCASH, you must meet the minimum spend amount listed on a QuillCASH coupon
To redeem QuillCASH, you must spend at least $100 on your order ($75 for QuillPLUS members). Multiple amounts of QuillCASH can be redeemed on a single order as long as the total amount of QuillCASH is less than the total order amount. You must apply the full amount of a single QuillCASH award to your order — no partial redemptions are allowed.
How do I earn QuillCASH?

You can earn by:

Can I redeem my QuillCASH on the same order in which I earned the QuillCASH?

No, you can only use the QuillCASH you earned on a future order.

How long does it take to receive my QuillCASH?

QuillCASH will be added to your account within 1-2 business days from:

A purchase in which you've earned QuillCASH.
Quill.com receiving and processing ink or toner cartridges you've returned.

Some exceptions may apply—see specific promotion for details.

If I earn QuillCASH for buying cleaning supplies, can I only redeem it when buying cleaning supplies?

No, once earned, QuillCASH can be used to purchase any product on Quill.com as long as you meet the order minimum.