>

>

>

>

Jiffy® TuffGard® Self-Seal Cushioned Mailer
Jiffy® TuffGard® Self-Seal Cushioned Mailer
(3 Products)
Sort By:
Best Match

Best Match

Price:High-Low

Price:Low-High

Rating:High-Low

Rating:Low-High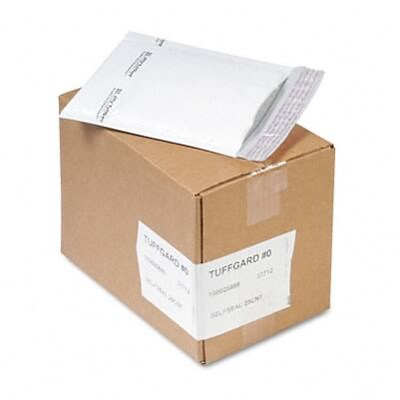 Barrier Bubble® lining retains air better than alternative cushioning materials. Polypropylene exterior is moisture, puncture and rip resistant. Co-extruded seams are heat sealed and burst proof. Self-seal closure features a tamper indicator.
Water resistant Barrier Bubble® lining.
Moisture, puncture and rip resistant.
Co-extruded, heat-sealed seams.
Self-seal closure with tamper indicator.
SS,67843