The core of any business is the people who work there. Whether your employees are developing the next effective strategy or taking on that newest project, they are part of your team.
As a cohesive unit, your employees may spend a lot of time attending meetings in boardrooms. Since they sit in those chairs and work at those conference room tables daily, it's only fitting that they should feel as comfortable as possible while they work.
If you want to help your employees collaborate and reach their targeted goals more effectively, give them a leg up by designing a conference room that accommodates all their needs. Here are a few conference room furniture ideas to get you started:
Create and collaborate at the conference room table
Always in the center of the room, the conference room table is usually where all the decision-making happens. To facilitate collaborative and productive meetings, find a table that caters to your employees' needs. Firstly, measure the room to figure out the right table size for the space. There should be enough room between the wall and the table so that chairs can be moved around comfortably and other amenities like videoconferencing tools can be easily accessed.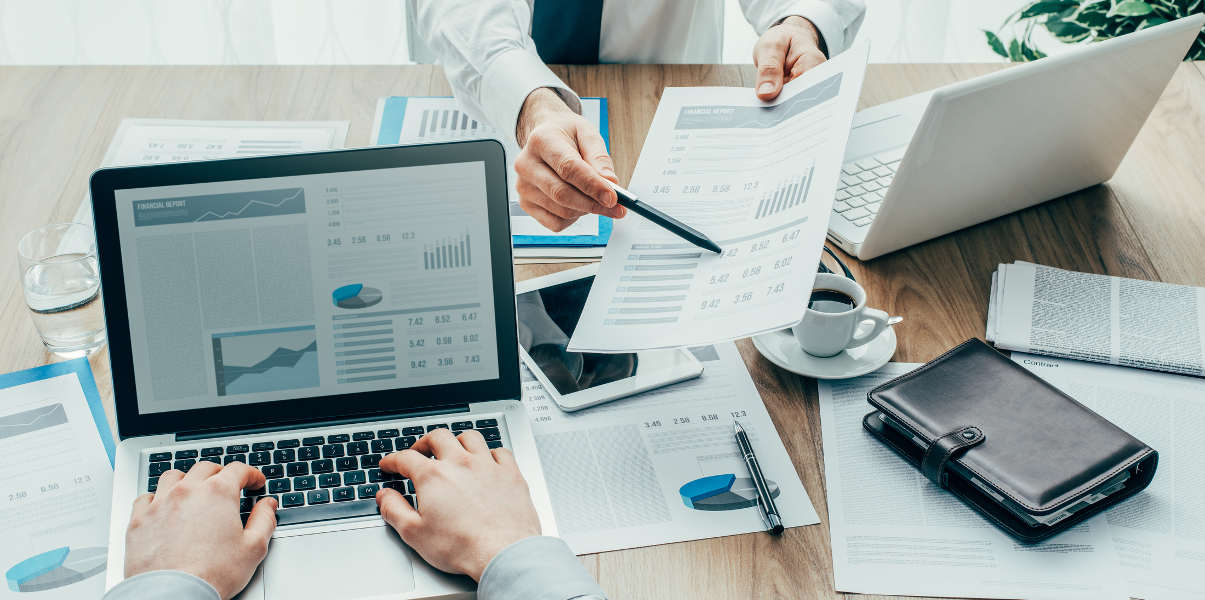 Style is also a factor when deciding on the perfect meeting room table. For a contemporary look, opt for a graceful racetrack conference room table in a durable laminate finish. For a more traditional boardroom table, try a rectangular desk in a polished wood finish to give your conference room that professional appeal.
Watch your modern conference room design take shape—literally
You must also decide on the shape of your conference desk. This can influence how well your team will work together as a group. For example, a U-shaped desk allows employees to face one another so sharing ideas as a group is easier. At the same time, the focal point is still on the leader of the meeting. If you decide to place a projector screen at the front of the room for videoconferences, the desk allows the guest on the video call to view the entire team. Or try a round boardroom table where all members have an equal view of one another, which emphasizes equality and stimulates collaboration.
For smaller conference rooms, you may have to consider multiple smaller hospitality tables. They can better facilitate work in small groups—and can always be moved around to combine into a longer table. This is perfect for when smaller groups need to reconvene to give each other status updates on their work.
Write and revise effectively with whiteboards
Dry erase boards are useful for brainstorming the latest ideas. A dry erase board with a durable scratch-resistant aluminum finish can be used in a variety of ways, from negotiating the latest marketing strategies for your company to deciding whose turn it is to buy coffee.
Similarly, many magnetic whiteboards can hang horizontally or vertically, and come with an attachable tray to conveniently store markers. If you are regularly mapping out diagrams and charts, invest in a dry erase board with a larger surface area so everyone in the conference room can see it properly. Since dry erase boards are simple to clean, they're the optimal project board option for frequent use.
For a quick and easy brainstorming tool, consider adding an easel or two to your equipment mix. They can support paper pads and project boards for charts and piecing together ideas. With four telescoping legs, an easel is sturdy, good for storage, and is conveniently transportable to any conference room.
Classy conference room chairs designed for comfort
Once you've found your perfect boardroom table, it's time to find the conference chairs to go around it. For a traditional look, go for a fabric chair with functional benefits like lumbar support and a weight capacity of up to 400 lbs. For a more luxurious look, go for a black leather swivel task chair. These chairs are incredibly durable, with plush padding for extra comfort and adjustable armrests to help take pressure off the shoulders and neck.
Top-notch Conference Room Equipment
Conference room equipment, whether used to showcase a presentation or host a video conference with other offices, state-of-the-art technology elevates the function of your boardroom. Consider multi-way conference calling so that the only thing your employees have to do is pick up the phone to join in on a meeting—or think about investing in a high-resolution video conferencing camera for that extra sense of collaboration.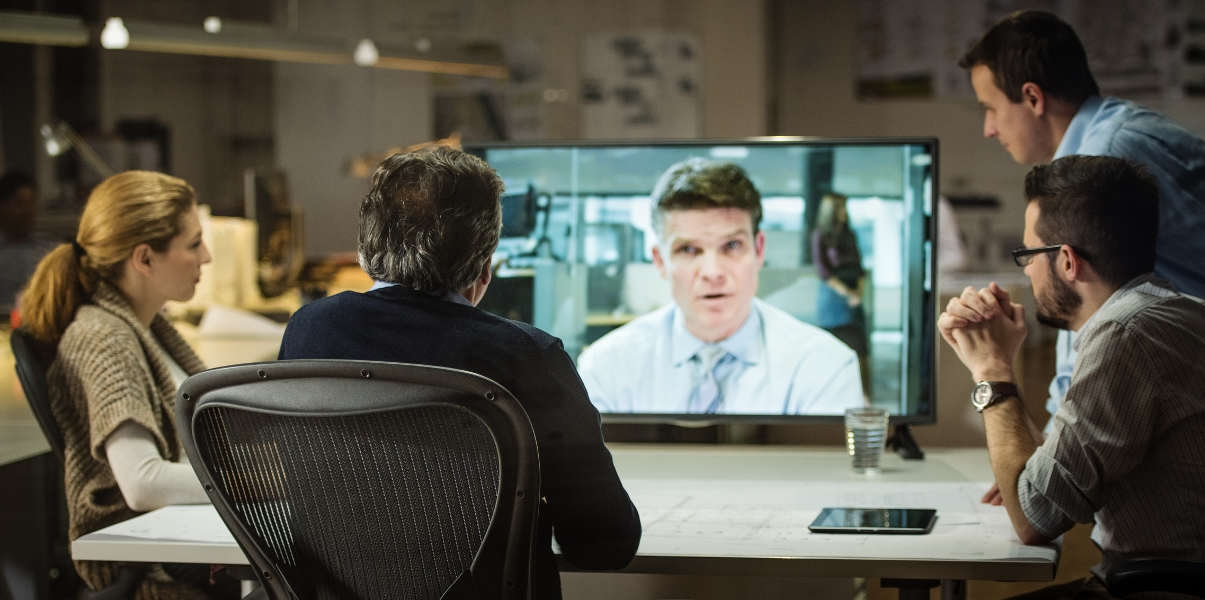 In larger conference rooms, projector screens make it much easier to interact with guests on the video call. And don't forget about investing in a decent sound system—those laptop speakers probably won't cut it in a room full of people.
That something extra
For those extra finishing touches, treat your employees and guests by adding a coffee machine and a water dispenser to the meeting room. You may also want to invest in extra chairs to place at the back—or within easy reach—if you regularly have an overflow of guests.
The conference room is where your employees generate ideas and hash out plans, but it is also where they grow as a team. They are a part of your working community, so treat them with the care they deserve. By making the right furnishing choices for your collaborative spaces, you can help them get more from their time working together. Few companies can afford to ignore a benefit like that.