The Rewarding Work Place
Quill delivers office supplies. That may seem humble, but it matters to us because those supplies help you do work that's meaningful—work that positively impacts your coworkers, clients, and customers in big and small ways. When you need us, we're here to deliver for you.
Next-Day Supplies
Get what you need with Free Next-Day Delivery. Available on most orders $25+ placed by 2pm.
Always Something Extra
Bring something extra to your business: instant savings for your budget and gifts to improve your workplace.
A Human Touch
Whether you prefer a quick chat online, to talk on the phone, or to exchange emails, we're always happy to help.
A History of Quick Delivery
Quill has never had a physical store. In 1956, everyone had a store. We didn't want one. People who need supplies are busy. We want to come to you.
Back then, that meant our founder, Jack Miller, walking door-to-door to take office supply orders and then, at night, packing and shipping them himself so customers would get them in two business days.
By the 1970s, Quill transformed into a pioneering mail-order business, delivering supplies across the United States. In 1998, Quill.com was born when technology caught up with our proto dot-com ways. Today, the shipping infrastructure built over 60 years ago allows us to offer next-day delivery to qualifying locations.
Meet Our Team
Mark Roszkowski,
Our President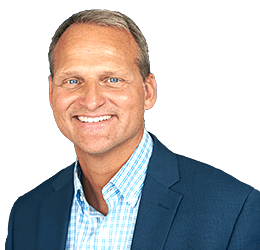 Mark joined Quill in 2022 with an extensive track record of leading and scaling $1B+ e-commerce, technology, digital media, and financial technology companies.
Before joining Quill, he served as Chief Revenue Officer at Vroom and, more recently, Chief Strategy Officer and General Manager of Vroom Financial Services. He earned a Bachelor of Science in Mechanical Engineering from Worcester Polytechnic Institute, a Master of Science in Mechanical Engineering from the University of Rochester, and an MBA from MIT's Sloan School of Management.
Mark's favorite office supplies are dry-erase markers because he always wants to see new ideas. Our team is inspired to make every order of supplies more rewarding for you and your business.