Lighting is an essential aspect of any indoor environment. Often times office managers overlook lighting, opting for the default fluorescent lighting. Don't settle for boring, overly artificial lighting; check out our office lighting ideas to find the perfect balance for your space. Whether you're at your desk working or collaborating with coworkers in a shared space, having the perfect lighting will not only help you see better, but also help you create a more appealing and inviting workspace.
Unfortunately, fluorescent lighting isn't the best office lighting for your eyes. This type of lighting isn't only dim: it emits UV radiation and electromagnetic fields that can cause eyestrain and dizziness, which means it's not only not the best office lighting for your eyes—it's also not the best office lighting for migraine sufferers.
To prevent complaints from migraine sufferers, spend time sourcing office lighting options that are easy on the eyes and fit your décor, and make up for any natural light that may be lacking. Here are a few office lighting alternatives to get you started.
What to do when there's no natural light for the office
If you find your office has little or no natural light, you can simulate it to help regulate sleep-awake cycles and help keep employees feeling alert. This, in turn, can help increase your productivity levels and get you back to performing at your best.
If your office has few or no windows, try simulating the appearance of natural light with a few smart lighting choices.
Ideally, your lighting should simulate outdoor light, which is equivalent to 6500KW. Look for bright lights that not only help prevent eye strain, but are cost-effective and save energy. You can try an LED wall lamp that produces a bright, natural-looking glow. Consider a lamp like this Safco Vamp lamp, which has a dimmer setting to adjust the brightness according to the task at hand.
Office light that compliments the overall office décor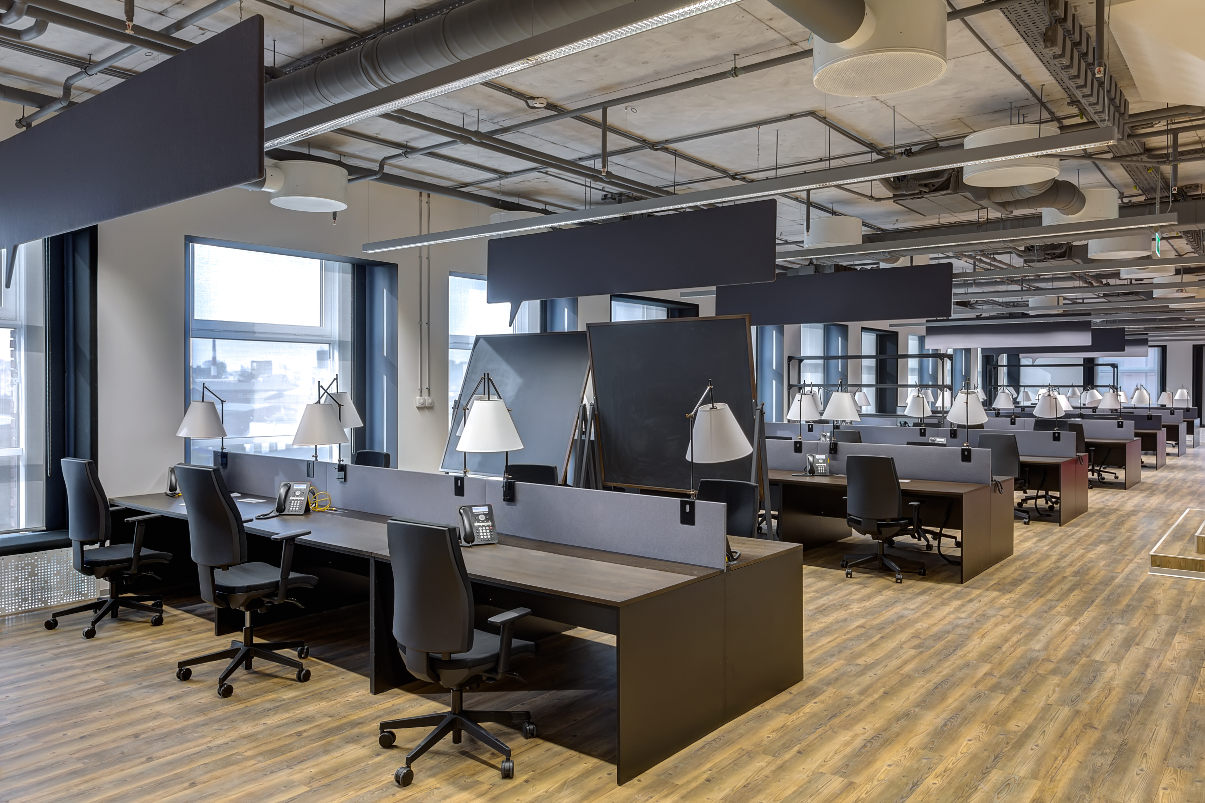 Whether you're going for minimalist style or a lavish and intricate design, choosing the right lighting is an important part of designing an effective working environment—and sometimes that means making smart use of lamps rather than overhead lighting.
Do you prefer indirect lighting achieved with multiple desk lamps or a single feature floor lamp that illuminates the whole room? For a sleek addition to the room that is stylish and effective try this Adesso floor lamp in brass. For a more modern appeal, choose functional pieces with understated design flairs, such as colorful lamp shade designs that embody your creativity.
Task lighting to get the job done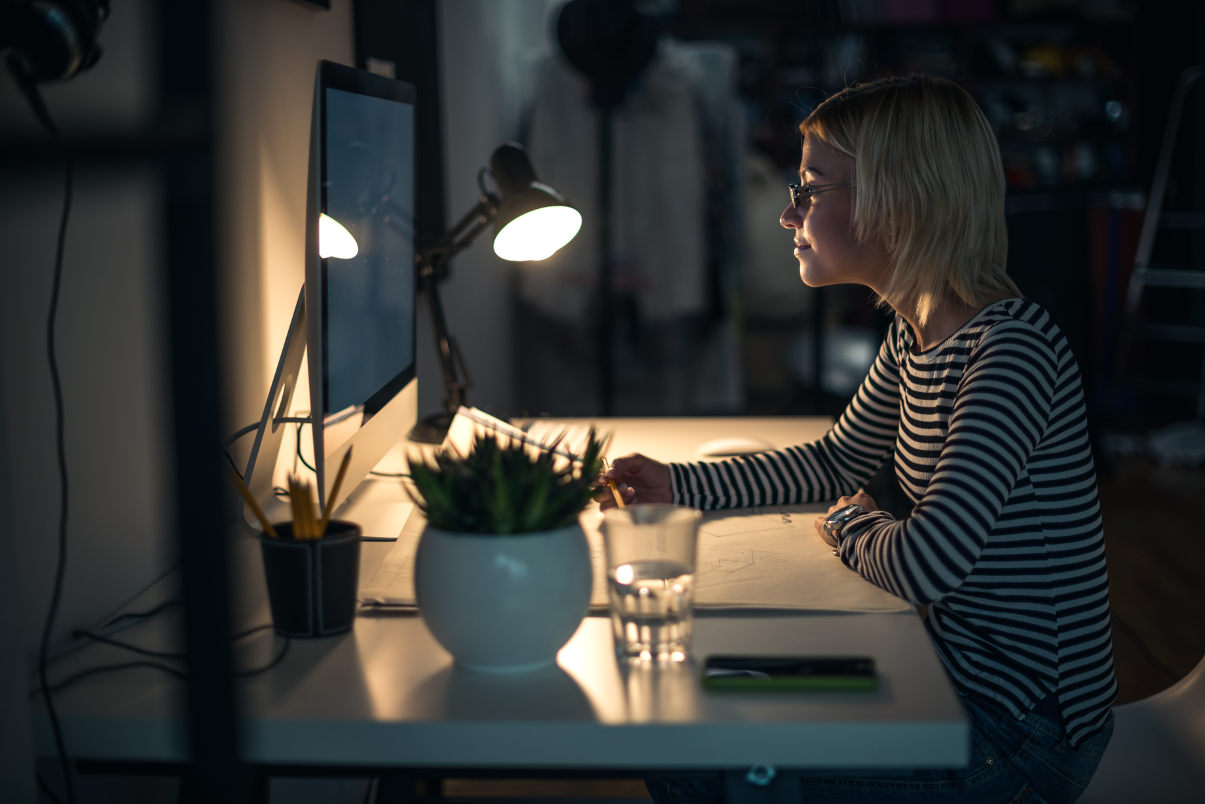 It's important to choose a desk lamp that not only complements your theme but also adds to the functionality of your workspace. In other words, the right task lighting is crucial. If you work at a computer most of the day, pick out a lamp design that helps minimize the glare from your monitor, creating an atmosphere that helps you feel focused and productive when you work like this Victory Light LED desk lamp with USB charging station and touch dimming switch.
Think about getting a desk lamp with an LED magnifier to help you carry out close-up work and crafting, and incorporate halogen lighting to illuminate the space beyond your immediate vicinity. In fact, it's always a good idea to combine a mix of lighting types—floor lamps, desk lamps, wall lamps—in order to create the right ambiance and reduce eye strain.
Brighten up your office in a flash
So don't settle for a "one size fits all" approach to lighting: do your research to find office lighting solutions that are efficient, stylish, and create the right kind of illumination for the work at hand. After all, choosing the correct lighting is an integral part of styling your office from deciding on the right light bulbs to finding lamps that simulate natural light.