Your waiting room is where clients anxiously sit as they contemplate the future direction of their business. More specifically, they're wondering "do I want to work here?", "Will this company be a good partner for our business?" or perhaps, "Should I sign this deal?". Reception area design can help sell your brand—whether you're hiring top talent, gaining valuable contacts or signing a big deal. Take a few tips from the ad agencies to learn how to make a great impression.
Let your clients know that you're passionate about your brand by greeting them with a creative and sophisticated reception area that reflects who you are as a company. Take the first step to show your clients you are the right company for them by designing your waiting room with these tips in mind:
Make a statement with classy chairs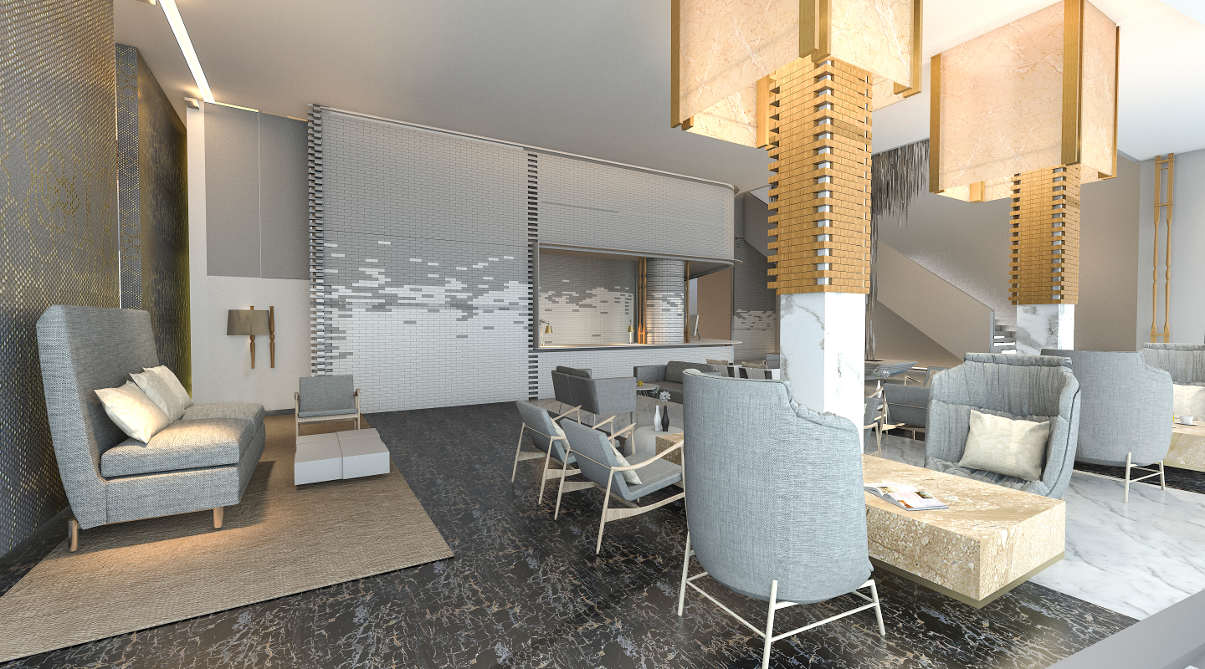 Select chairs that reflect the services your company represents. If, for example, you are a digital agency with a focus on building the perfect digital strategy for clients with cutting-edge technology, you may want to consider going for an industrial design. Achieve this look with metallic chairs that have leather upholstery to create a clean and professional finish, like these OfficeSource Nova Series Sled Base Guest Chairs.
Eye-catching yet timeless seating
If you're a start up developing the next big thing, consider making a strong statement with your waiting room seating—such as this wooden-frame guest chair with blue fabric. When you make bold choices, you're communicating to your clients that you have an eye for style.
At the other end of the style spectrum, you can keep it simple and classic with leather furniture with a black or brown finish. In fact, you can rarely go wrong with black leather furniture, like this OFM Triumph Lounge Chair with Vinyl Seat and Chrome Frame. To add a little more of a homey feel to your waiting room, consider making a feature out of a stylish armchair.
No matter what type of services you offer, your waiting room chairs can help reflect your dedication to branding and portray to your clients that you are passionate about helping their business succeed.
Reception desk ideas: Revitalize your reception desk
As much as a creative agency's waiting area should communicate innovation and design, your reception space should also be designed to create both an inviting and professional atmosphere. Portray to your clients and partners that your company is highly organized—and that your receptionists are there to help.
It all starts with the right reception desk—and combining functionality and style is key. For durability, think about buying a desk made from wood or metal that can withstand the wear and tear of everyday use. If that's beyond your budget, pick out a desk with textured vinyl surfaces that are not only easy to clean but also regularly come in realistic cherry, maple or walnut finishes to preserve that contemporary appeal.
Keep ergonomics in mind at all times
Of course, it's not only about surface materials and aesthetic appeal: you shoud also consider ergonomic design to help your front-of-house team do their job effectively. L-shaped and U-shaped desks often provide excellent storage solutions to help receptionists keep track of past and ongoing projects—and maintain clear, organized surfaces to welcome guests, clients, and any other visitors to your agency office.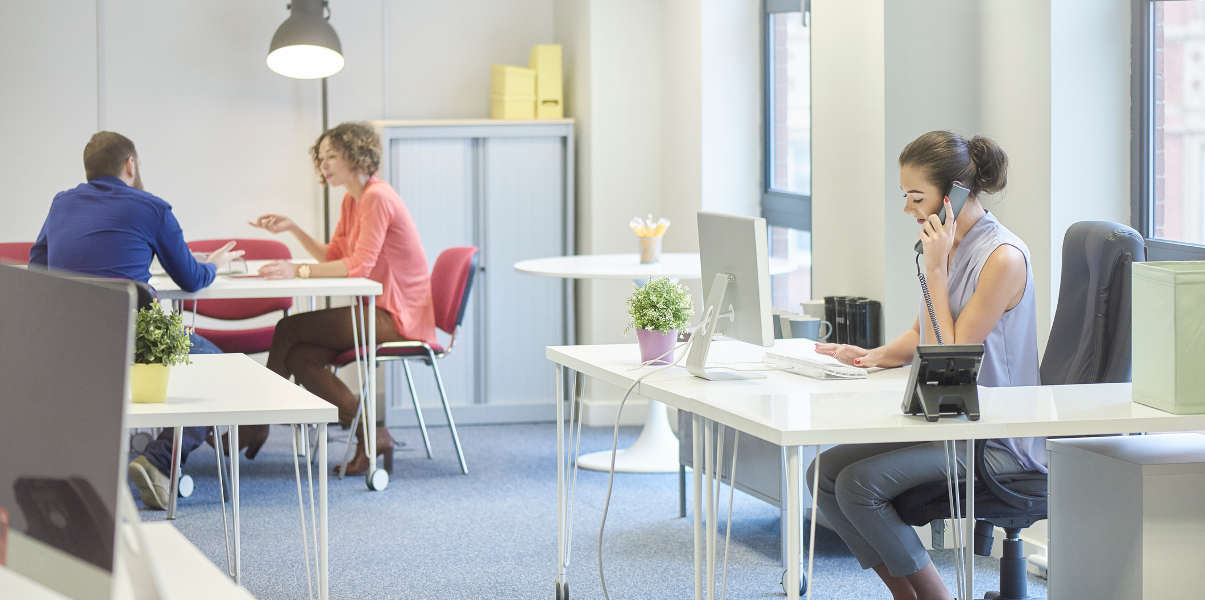 To help minimize workplace injuries, seek a desk with rounded edges so receptionists can rest their wrists and arms when they type. This minimizes contact stress that can affect nerves and blood pressure. Pair it with a high-quality leather padded reception chair to ensure day-long comfort—especially with ergonomic features like adjustable tilt tension for lumbar support or pillow top cushions for that extra bit of softness.
Combine function and style
When in comes to accent furniture, you should spend time finding pieces that not only contribute to your office's sense of style, but are also functionally practical. After all, a cluttered waiting room won't exactly endear you to potential clients. A magazine rack is a great way to organize reading material to keep clients occupied while they wait—but make sure the lighting is optimal for reading with lamps that match your overall décor.
Remember, your waiting room is the first thing people will see when they visit your office, so above all, make sure your design choices reflect who you are as a company. Develop a coherent theme to really tie your waiting area together—and, indeed, your entire property—and reflect your company's personality.