Working from home requires a certain level of self-discipline. Having a designated space that is set up to capitalize on your unique work style is a great way to make sure you're productive even with all the distractions being at home can bring. Because as tempting as it may be to lounge around in bed with your laptop, it's probably not a good idea.
So how do you motivate yourself to get some work done when there are so many other things you could be doing? Make sure your home office—and especially your desk setup—is not only designed for maximum productivity, but also comfort. That way, when it's time to sit (or stand) at your desk, you'll actually want to be there and your work will reflect that. Here's a little inspiration to start you off.
Make your monitor(s) the focus
When you sit down at your desk to get some work done, you want your computer to be front and center. Opt for this Microsoft® Natural Ergonomic Keyboard to ensure you can work those long hours without feeling the strain in your wrists.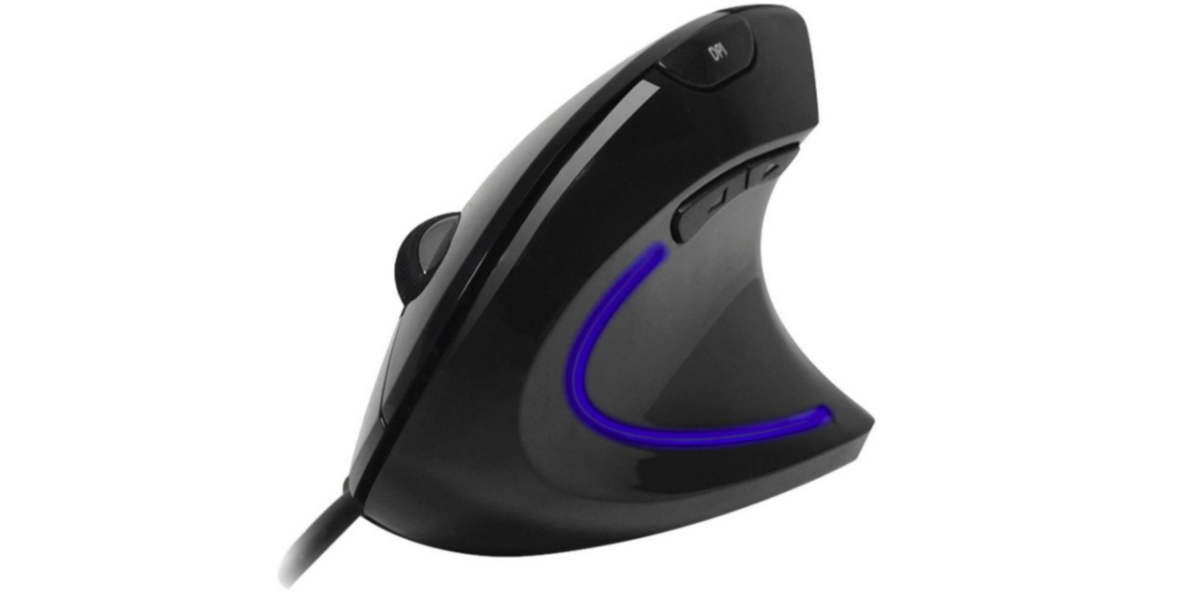 If your job involves a lot of mouse use, consider looking into the benefits of a vertical mouse like this Adesso® iMouse E1 Vertical Ergonomic Illuminated US Mouse.
Your go-to monitor of choice will depend on your industry and job description. For example, if you're in design, you might prefer a larger desktop monitor like this curved AOC Creative 40" LED MDC Monitor.
Alternatively, opting for two smaller monitors so you can use one screen for research and email and the other for a current project will give you more freedom to adjust the angle of your screens to fit your needs.
Consider the type of desk
Before you can experiment with your monitor setup, you need a desk. If you have a small space, a simple desk is the way to go. But if you have a little more floor space to work with—and lots of gadgets to keep within reach—multimedia computer desk might be more appropriate. With plenty of built-in storage and features that allow you to hide wires and adjust your set up, this kind of desk will give you the versatility you need to get through your day.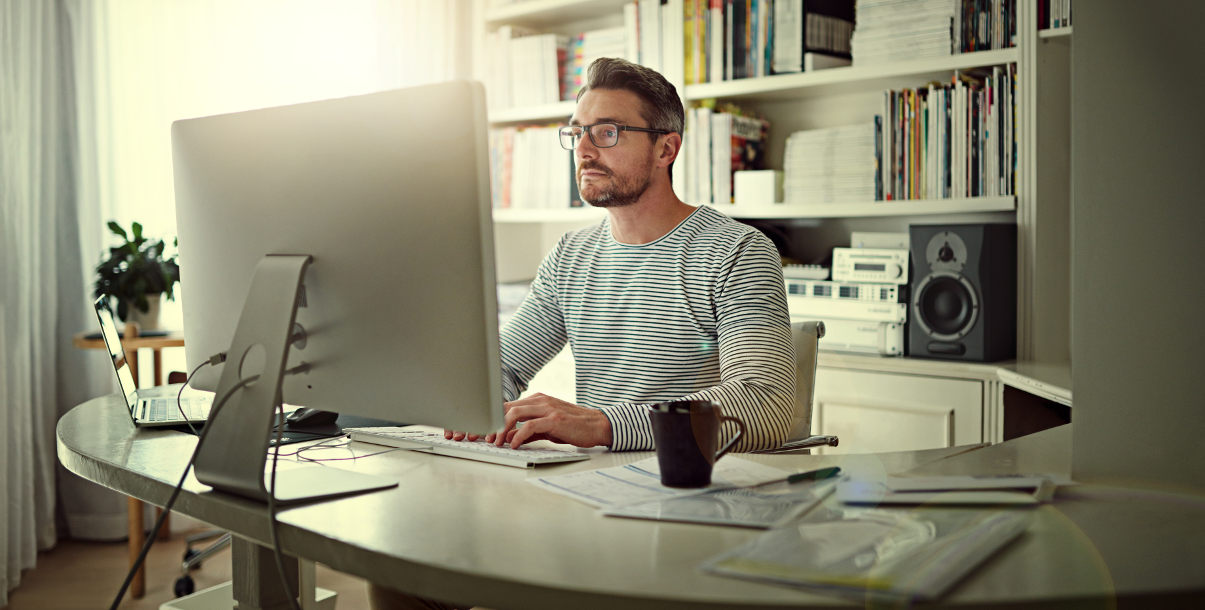 If you like having lots of free space on the surface of your desk, look for a model with drawers or even shelves so you can keep non-necessities out of the way until you need them.
Although studies have shown that a messy desk can encourage a creative mind, too much clutter won't work if you ever have colleagues or clients visit you at your home office. Instead, put storage space to good use to keep your desk neat and tidy.
Combine design and function
Organization is the key to maximum efficiency whether you're working from home or not. Setting up your desk so you know exactly where everything is means you'll spend less time digging through drawers for that one piece of paper.
While the top of your desk shouldn't be cluttered up with accessories, there are a few things that can contribute to your preferred aesthetic and also be useful at the same time.
Organize your files with this Safco® Onyx Mesh 8-Section Inline Organizer and pick up a couple of bookends instead of precariously stacking your most-used books on the corner of your desk.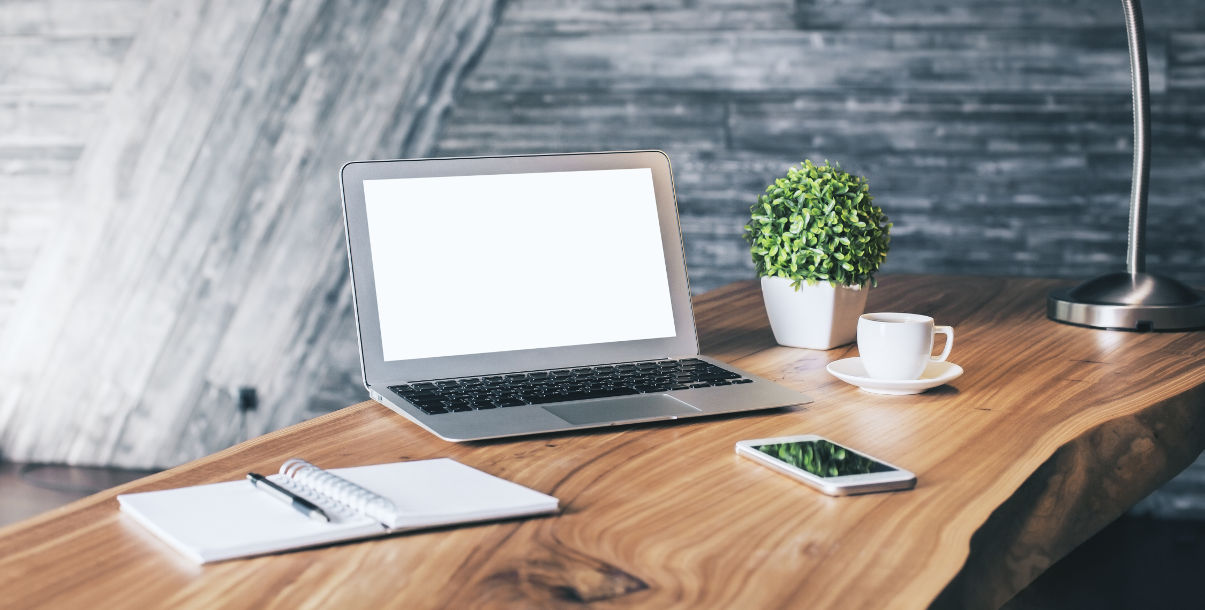 When it comes to decor, a small plant or two will brighten up your desk without taking up too much space—and studies have actually shown that houseplants can boost happiness and productivity, two things you could use during a busy work day.
Don't forget the wall space
If your desk is facing a wall, you have the perfect opportunity to put a bulletin board or hanging calendar to good use. Post important upcoming meetings, to-do lists, quotes that inspire you, or even a photo of your family. It's an easy way to maximize desk space while keeping everything totally accessible.
How you choose to set up your desk—and your home office as a whole—has the power to inspire creativity and boost productivity. Finding the key to working well from home will be trial and error at first, but as you establish a routine, you'll start to figure out exactly what works best for you.