You've seen the meme that claims there are two types of people: the ones that have hundreds of unchecked notifications on their phone at all times, and the ones that keep everything neat and tidy, deleting notifications as they come. The same thing could be said for the different ways people choose to organize their office spaces.
Are you more at home with a little bit of clutter or do you prefer to keep everything in its place? Designing your office according to your unique organizational personality will not only help you become more productive, but it will also turn your office into a place where you actually want to spend your time. Here's how to organize your office in a way that works for you.
Create a filing system you'll actually stick to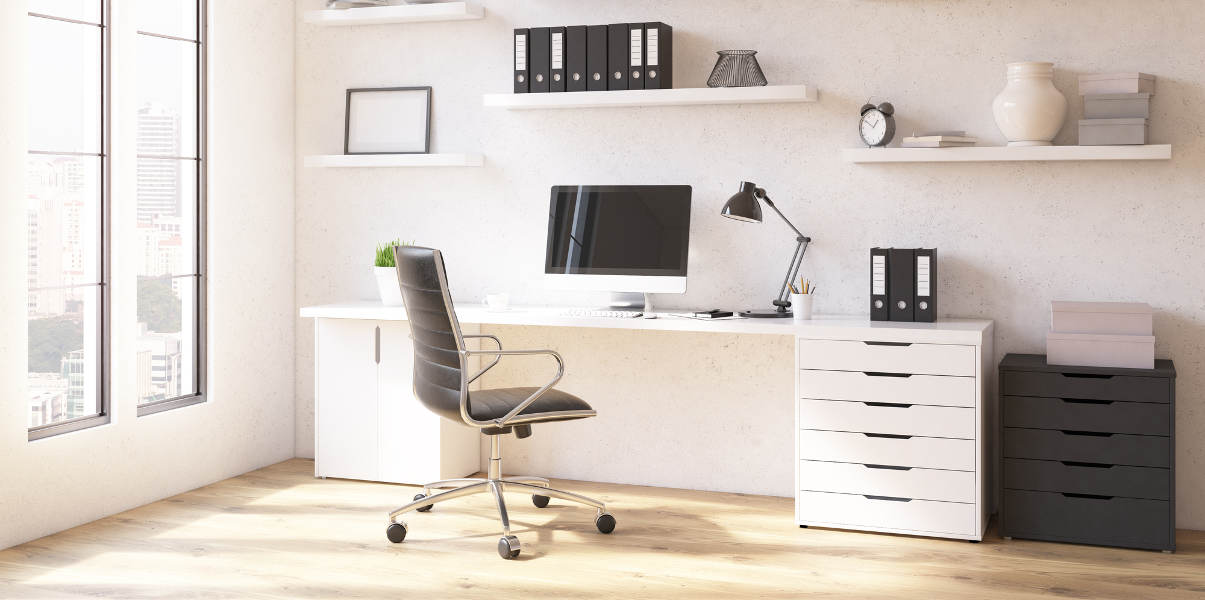 If you've ever had to frantically dig through a pile of loose paper to find a specific document before, you know the importance of having a system for organizing your paperwork. The obvious choice is a lateral or mobile file cabinet. This Poppin 3-Drawer File Cabinet in charcoal and white will fit right into any modern office décor or the Easy2Go 2-Drawer Mobile File Cabinet in resort cherry provides both style and function.
For maximum convenience, keep a small file cabinet near your desk to quickly file day to day documents as they come in. After awhile, you'll be able to transfer older files to a larger storage unit so they don't clutter up your space.
If you're a visual person, try color coding your files so you know which folders to focus on when you're looking for an old invoice, contract or project brief. Regardless of your personal approach to organization, filing important documents by date is the easiest way to go. You won't waste time trying to remember where you put something, and anyone else who happens to use your filing system will catch on pretty quickly as well.
Organize your time
Keeping your belongings in order is one thing, but what about your schedule? How do you make sure you're staying on top of all your deliverables and a meeting never slips your mind? It'll only take one missed deadline to realize you need a better system for keeping track of your time. If you need visual reminders, an easel or whiteboard is a great place to write down important meetings and notes for later.
The Quartet® Arc™ Cubicle Whiteboard Calendar is the perfect tool for writing down important daily to-do's, and since it's reusable, it's eco-friendly too. Don't forget to utilize the calendar on your computer—that way you'll get email and pop up notifications when a deadline or meeting is approaching. Sometimes seeing a jam-packed calendar is exactly what you need to realize you've been spreading yourself too thin. Learning how to organize and manage your time will keep you productive—and sane—in the long run.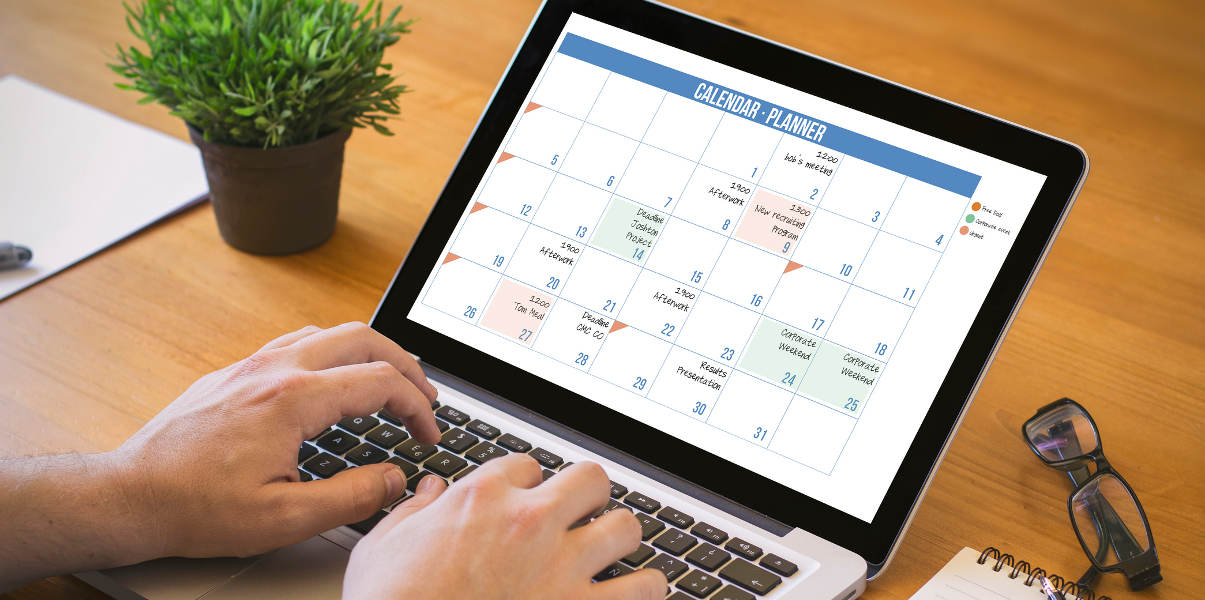 The benefits of clutter
Einstein once said "If a cluttered desk is a sign of a cluttered mind, of what, then, is an empty desk a sign?" Research has actually shown that messy desks are most likely to belong to creative geniuses, but there's something to be said for not hoarding every little slip of paper that passes over your desk. Opt for stylish accent chest and cabinets for a simple solution to your messy desk problem. That way you can maintain the level of clutter you like but quickly hide your piles of organized chaos if you need to.
Organization can come in many forms and finding a system that enables you to do your best work is essential. With the right furniture and supplies, you can transform your office into a space that inspires and motivates you while also keeping you on track to accomplish your goals.