>

>

>

>

Medicom® Safetouch® Dental Dams
Narrow Your Results
(6 Products)
Sort By:
Best Match

Best Match

Price:High-Low

Price:Low-High

Rating:High-Low

Rating:Low-High
Give us a chance to elevate the group practice by stocking Medicom safetouch dental dams so you can focus on your patients. With the correct medical equipment, you can keep the work streaming and co workers less stressed. If your practice has a question about different dental sponges - don't hesitate to shoot us a message!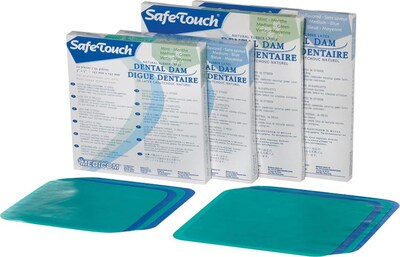 Reduces cross-contamination by restricting moisture contamination with maximum barrier protection and isolation of operating worksite.
Improved performance with highly flexible new material providing increased stretchiness and ease of manipulation for the most challenging areas.
Available in light pleasant mint scent (green) or unscented (blue). Medium gauge, choose from 5x5" or 6x6" squares.
Made with latex.
SS,87697