>

>

>

>

ACCO Smooth Economy Paper Clips
Narrow Your Results
(2 Products)
Sort By:
Best Match

Best Match

Price:High-Low

Price:Low-High

Rating:High-Low

Rating:Low-High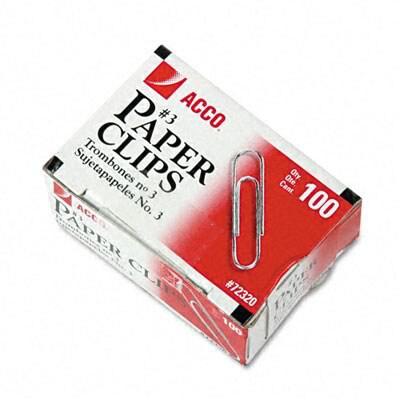 Economy No. 1 clips are ideal for home, school or office and feature a smooth finish to prevent rips and tears. Traditional elliptical shape for holding power. Quality, corrosion-resistant construction.
Smooth finish prevents rips and tears.
Traditional elliptical shape.
Corrosion-resistant construction.
SS,68160