Limited Time - $4.99 Membership with today's order
Join Now
>

>

>

>

Bush® Cubix® Collection in Sienna Walnut/Bronze Finish, Fully-Assembled
Bush® Cubix® Collection in Sienna Walnut/Bronze Finish, Fully-Assembled
(31 Products)
Sort By:
Best Match

Best Match

Price:High-Low

Price:Low-High

Rating:High-Low

Rating:Low-High
Category

Bush® Cubix® Collection in Sienna Walnut/Bronze Finish, Fully-Assembled
Furnishing Color

Sienna Walnut & Bronze

(13)
Commercial Office Desk Type

Desk & Mobile Pedestal

(3)

Modular Corner Desk & Pedestal

(1)

Cubix Desk with 3-Drawer Mobile Pedestal

(1)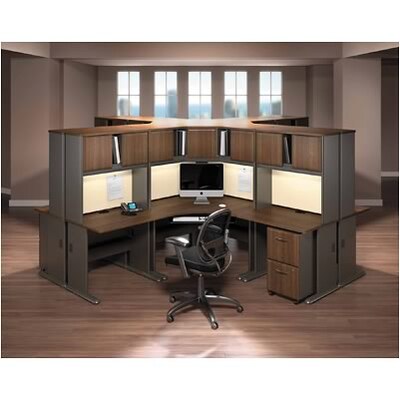 Create a classic impression for your office with the Bush® Cubix® collection
Sienna walnut and bronze finish
Manufacturer's limited warranty
White glove delivery is included in the price of this collection. Place an order and your furniture will be assembled, placed in the location of your choosing, dusted and inspected in a single visit.
To learn more about white-glove delivery, click here.
SS,71507