Jazz Up Your Classroom Décor on the Cheap
Jazz Up Your Classroom Décor on the Cheap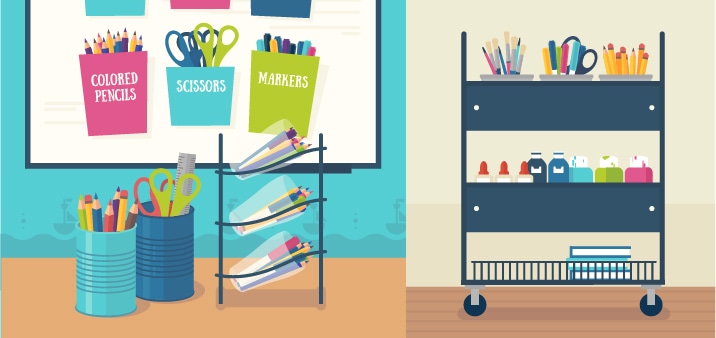 What's a classroom without fun decorations? Don't worry if you're a little late to the game: Your classroom doesn't need to be decorated from floor to ceiling on the first day of school. It's actually beneficial to you and your students to decorate throughout the year. The trick is to find a balance between fun and educational so the décor doesn't become distracting or too boring.
Adding décor doesn't have to be expensive either. Many projects can bring new life to old books or tin cans that would have ended up in the landfill. Check out our quick, easy, budget-friendly classroom decoration ideas below.
Invite Ideas Into Your Classroom
There's no easier way to encourage students to express their ideas than giving them the space to do so. If you have dinged up cabinets or need to add some life to a dull wall, try chalkboard paint. It's an easy way to add large writing and drawing spaces for students to brainstorm ideas (or for you to keep a to do list or display important dates).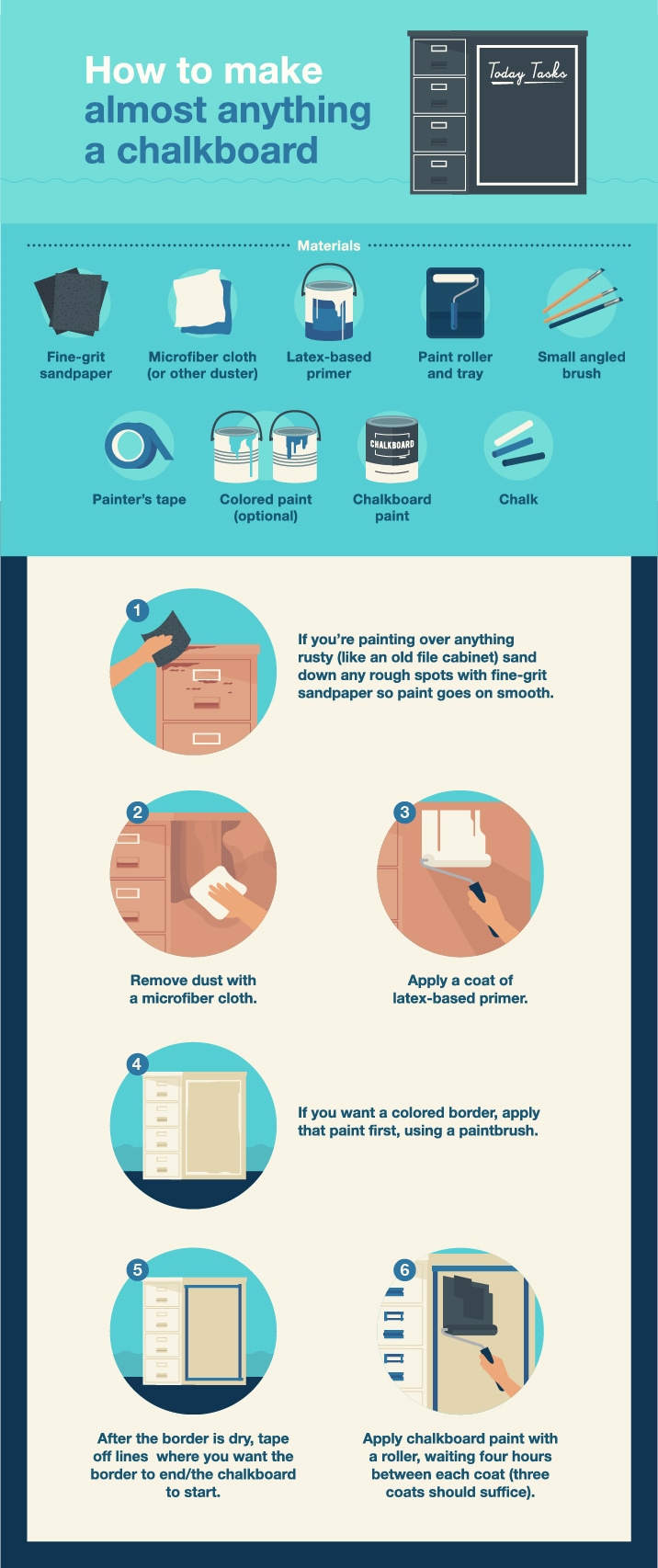 Storing Art Supplies
Part of being a teacher is making sure there are enough sharpened colored pencils and crayons to go around. But keeping track of them is a different story. Try these strategies to keep your stash plentiful and organized: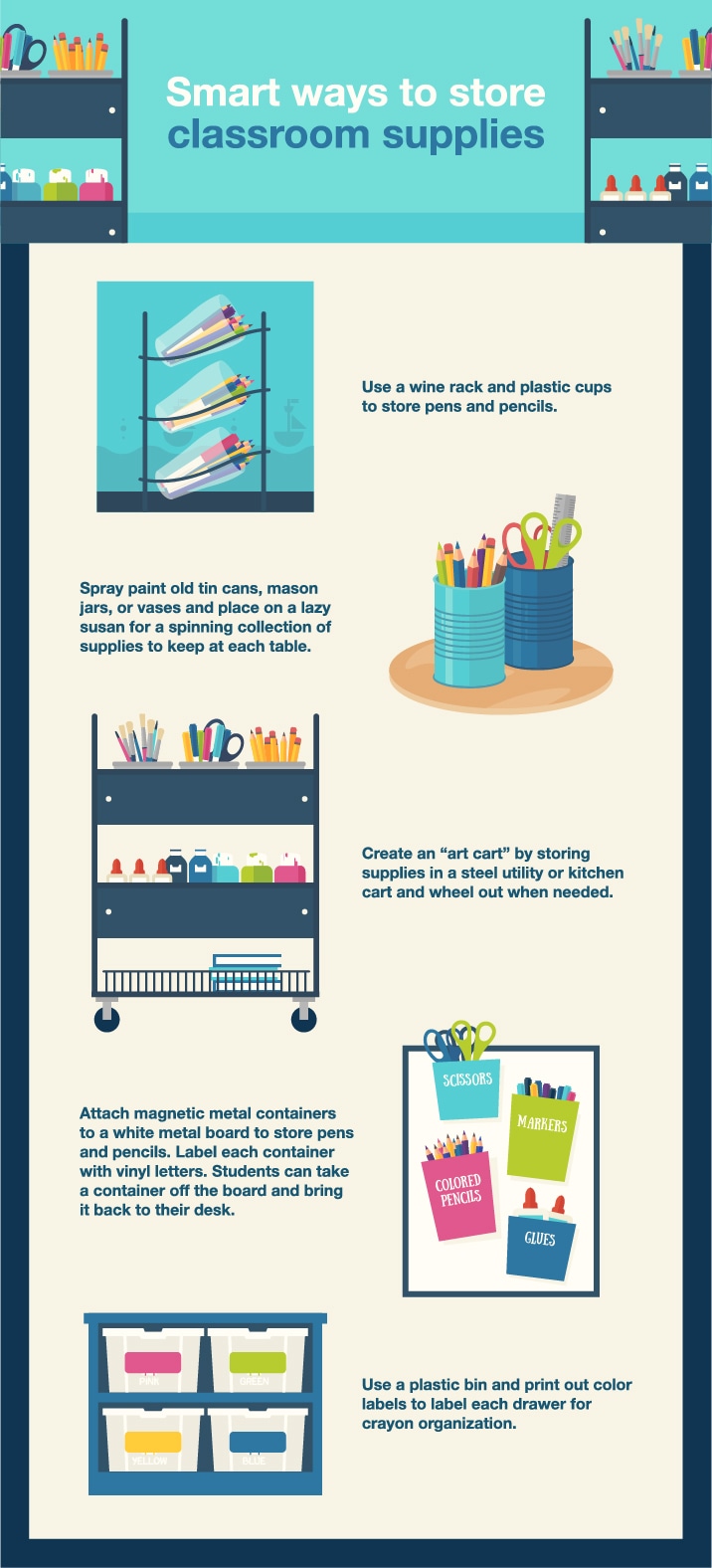 Add Functional Seating
Even though it may seem as though classroom chairs are plentiful (side note: you can reduce the screechy noise chairs make by adding tennis balls to chair feet), i's nice to have a separate reading or gathering area. If space is limited, spray paint one extra chair and write "Share Chair" on the seat. Have students use this chair when they're sharing their projects with the rest of the class.
With all the art supplies, papers, and books you collect throughout the year, storage space never seems to be enough. If you have the room, try adding seats that double as storage by using cheap crates and colorful fabric.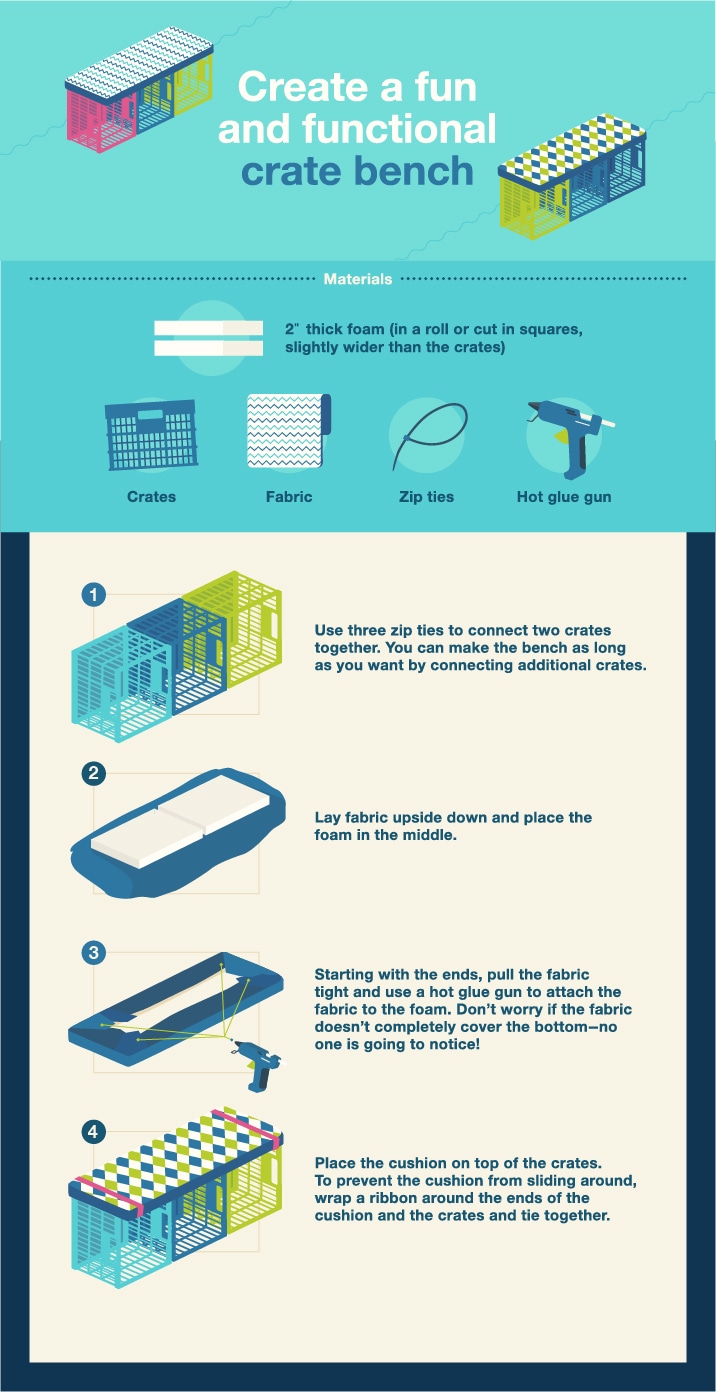 New Uses For Old Books
It can be difficult to throw out old books even if they are bent beyond repair or so damaged they're illegible. But you can easily reuse them for decorations, storage, or even furniture. If you have a collection of damaged books, turn the spines into bookmarks and punch a small hole through the top to tie on a pretty ribbon.
Or turn old books into storage boxes: Use an X-Acto knife to carefully remove the entire stack of pages from one book; this becomes the outer cover. To make the inside box, cut four panels from another book's cover, using the first book to measure out the length and width. Attach the panels to the cover with hot glue, and finish by hot gluing the spine to the framework you just created. Cover with fabric or colored tape and stash stationary or personal belongings inside.
If you're feeling extra crafty, build a bench or table out of old books by drilling holes into a stack of old hard cover books and screwing them into a wooden board. It'll look like the board is simply resting on the books, but it'll be sturdy enough for anyone to sit on it.
Add Some Color
A dull classroom won't spark creativity like a colorful room does. Easily add décor with paper crafts that you and your students can create together. Besides craft paper and fabric, you should keep contact paper handy. It's an inexpensive material that can decorate almost anything in your classroom. (Some of it is so chic you'll be happy to bring it home for the summer and put it to use.) Add contact paper with polka dot, striped, or floral prints to students' desks, bookshelves, walls, or cabinets.
At the end of the year, remove the contact paper by heating it up with a hair dryer and carefully peeling it back. If it leaves a residue, dip a sponge in soda water and scrub it off.
Throughout the year, have students decorate your classroom door with construction paper. They can change it for each holiday or follow a specific place or theme, like under the sea or space. Encourage them to include as many elements as possible.
Crayons can be a surprising way to easily add décor. Make a wreath by hot gluing crayons to two embroidery hoops, one small and one big. Hang it on a wall to designate a craft area or on your door. Students can also jazz up picture frames by gluing crayons to a basic frame border.

Keep Your Space Organized
There's nothing like a mess of papers to ruin a long day. And when students forget to write their names on homework, grading papers can be extra tasking. Make a pretty sign to keep track of no-name papers: Decorate a small white board with fabric and attach clothespins to the bottom. Hang papers from the pins until someone claims them.
To organize homework, glue magazine holders together and place them on their side. Create labels with each student's name and every morning have kids put their homework in their designated slot.
To keep yourself organized, maintain one system throughout the year. If you try to keep a schedule on your desk, in a planner, and on your computer, you're bound to get things mixed up. Choose your favorite method and stick to it. Keep subjects organized by color coding everything: Designate color folders to each subject to keep papers separate, and use the same color marker to grade.
Conclusion
Regardless of when and how you decide to decorate your classroom, get your students involved so it's less work for you and more fun for everyone. Don't worry if projects don't come out perfect. Focus more on having fun and let everything be a learning process.

Share this Image On Your Site
Danielle Emig is a freelance writer and lipstick lover living in New York City. Originally from Portland, she moved to the big city with only a suitcase full of shoes and a mind bursting with dreams. It was her desire for adventure that led her to NYC, and even working unpaid internships and odd jobs to make ends meet—like cocktail waitressing at a pirate-themed bar—wouldn't deter her from making it as a writer and editor. Two years later, she landed at InStyle Magazine and hasn't looked back since. When she's not sipping out of a lipstick-stained wineglass, Danielle loves to cook, make jewelry, and hang out on her fire escape.

Loading...