Designing your office floor plan is an essential part of creating a comfortable and effective workspace for your employees, and cubicle layout is a huge part of that process. Show your employees that their needs are your top priority by not only providing them with high-quality cubicles and other office furniture, but also a workplace layout that boosts efficiency and productivity. Research shows that cubicles can be detrimental to your employees' wellbeing and ability to be creative, so finding a balance that promotes efficiency and also positive employee morale is essential. Here are some office layout ideas to consider.
Get modular—and measure in advance
Office cubicle walls and dividers can represent a surprisingly significant investment in your office furniture, so it's important to think about their compatibility with your existing setup. Are those heavy-duty partitions going to fit with your computer desks? Will that elegant cubicle design inadvertently create dead space between your workers and their file cabinets?
Adopt a modular approach to your furnishing decisions—especially storage furniture—but make sure you carefully measure your space and your fixtures before ordering the next piece of the puzzle. You may even want to adopt a modular approach to your purchases, adding one aspect at a time and seeing how your design decisions affect the feel, flow, and efficiency of your workplace. Consult an expert, like Quill's in-house Furniture Specialists team, who can provide product recommendations and options that will maximize your floor plan and budget.
Create designated spaces
There was a time when most office layouts adhered to conventional thinking, with large, silo-like cubicles sectioning employees off from one another. Today, the office space has changed dramatically thanks to a growing focus on efficiency and productivity. Employees need both the option for privacy and the ability to collaborate.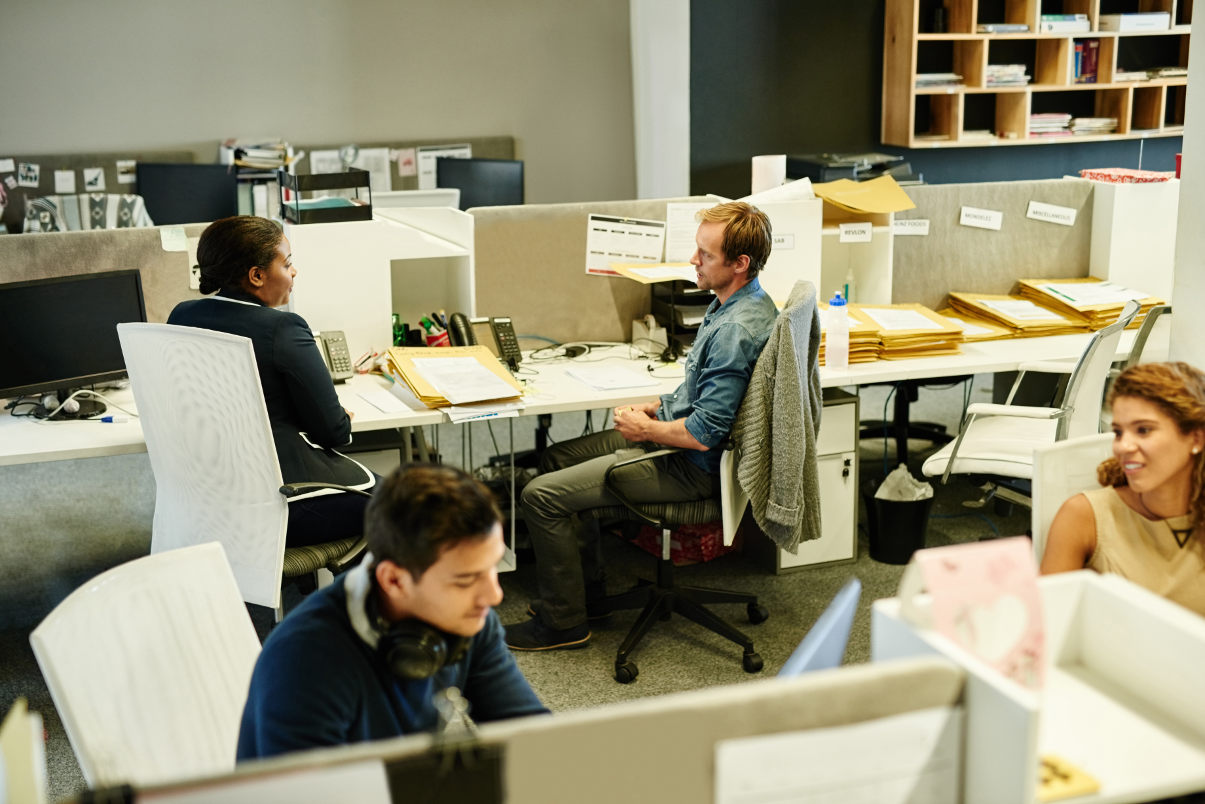 Every employee needs his or her own space which is where office partitions come in handy. Again, the opinion of an experienced designer can be a great asset when you're trying to combine functionality with visual appeal in your office set up. If you have an open concept office, providing spaces for group meetings is also important. Have a couple movable dividers like these Screenflex® Light Duty Portable Room Dividers so meetings and brainstorming sessions don't have to take over the whole office.
Choose task-appropriate office furniture
Your designers may love to bounce ideas around, discuss the latest Photoshop updates, and "groupthink" their next endeavor. Your finance team, on the other hand, may appreciate a little more peace and quiet, especially when they have tax and payroll deadlines to meet. In other words, organizations with multiple job functions should consider creating a mix of cubicle and partition types in order to find their most efficient office layout.
High-sided partitions create privacy. It's as simple as that. If your job function requires a lot of time on the phone or using videoconferencing software, this type of layout could contribute to your day-to-day productivity.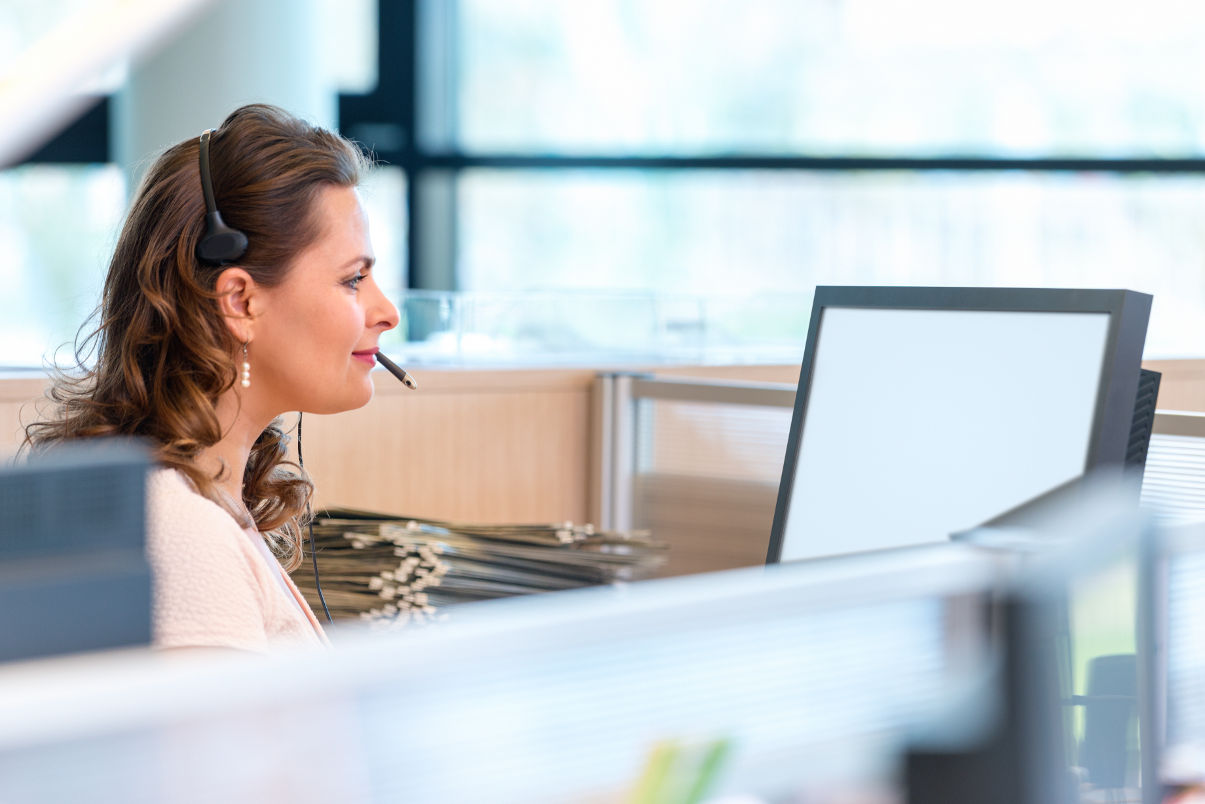 In contrast, many integrated cubicle units have short, semi-transparent dividers—like this Quad Workstation by OFM®—in order to facilitate face-to-face communication. Short of abandoning the cubicle concept altogether, it's the ideal solution for teams that need to collaborate with one another frequently.
Selecting the right cubicle system is only the first step—you still need to set it up. With a design expert in your corner, the process should be streamlined and stress-free. You can also count on Quill's full-service delivery and set-up services to do the hard work—all you have to do is decide on a layout and choose the right furniture.