In many people's minds, waiting rooms are cold and clinical places. But you can defy this stereotype when you read our medical office waiting room ideas and learn how to make the right furnishing choices for your practice. After all, you take pride in providing your patients with quality healthcare services, so why not create a waiting room and reception area to reflect that?
Help your patients feel comfortable and relaxed as they wait for their next appointment with the perfect medical office waiting room furniture—because an inviting atmosphere emphasizes your investment not only in their health, but their comfort and well-being. Ready to create a stylish and sophisticated waiting room? Here are a few medical office waiting room ideas to spark your interest.
Medical waiting room furniture: first things first, impress visitors with the right reception desk
Your patient starts their journey at the reception desk, where your receptionist pleasantly greets them. That means a good reception desk should be welcoming for your patient and have versatile uses for your staff.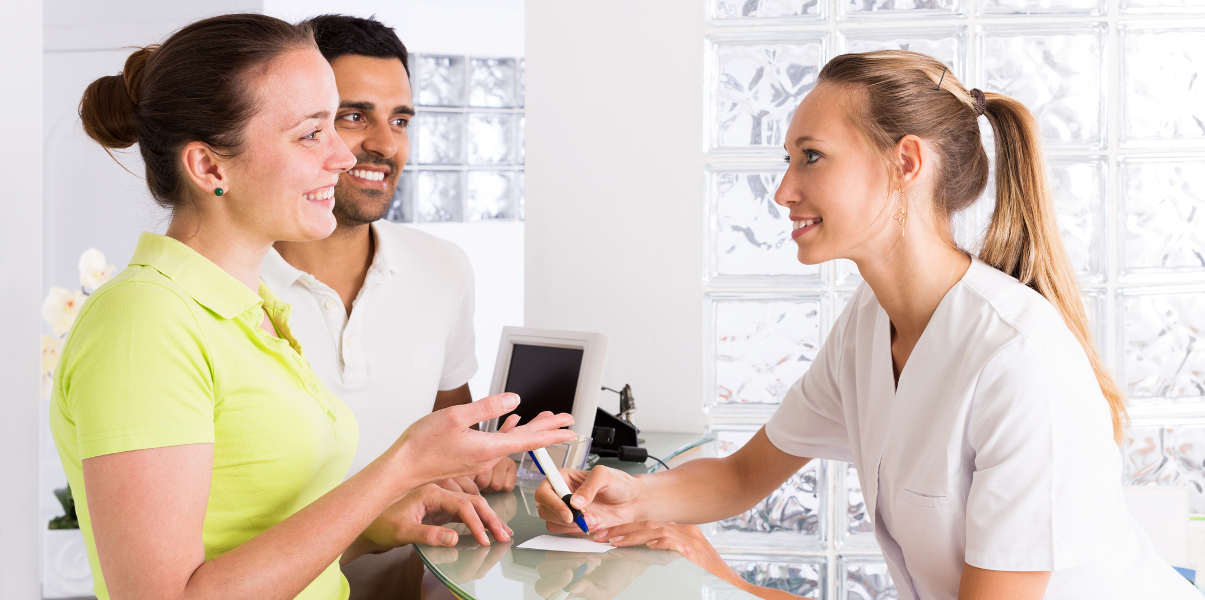 To provide your receptionists with a comfortable workplace, consider an L-shaped desk. Reception staff will benefit from the often-generous leg room as they greet patients and process paperwork. This type of desk also has a wide surface area for equipment and files, leaving plenty of room to have an uncluttered surface on the front side to welcome patients.
If you want to attend to your patient's needs faster—and you have several staffers working front-of-house—consider getting a U-shaped reception desk. These modular desks often extend up to five units, which will help you create an accessible space for patients to get the attention they deserve instantly. A U-shaped desk is also great for storage space: many models feature integrated cabinets so your receptionists can access client files and personal information efficiently.
What kind of look do you want your desk to have? Would you prefer the clean, sleek finish of a metal desk? Or perhaps you want the classic elegance of a wooden desk, complete with a warm mahogany or espresso-black finish to give an inviting aura. The reception area is a place for patients to seek assistance, so let your desk speak volumes.
Medical office chairs for the waiting room: Keep it comfy and classy
While you do your best to treat patients in a timely manner, it's not always possible for patients to be seen quickly. But you can make their waiting time more enjoyable by maximizing their comfort with high-quality medical office chairs for the waiting room.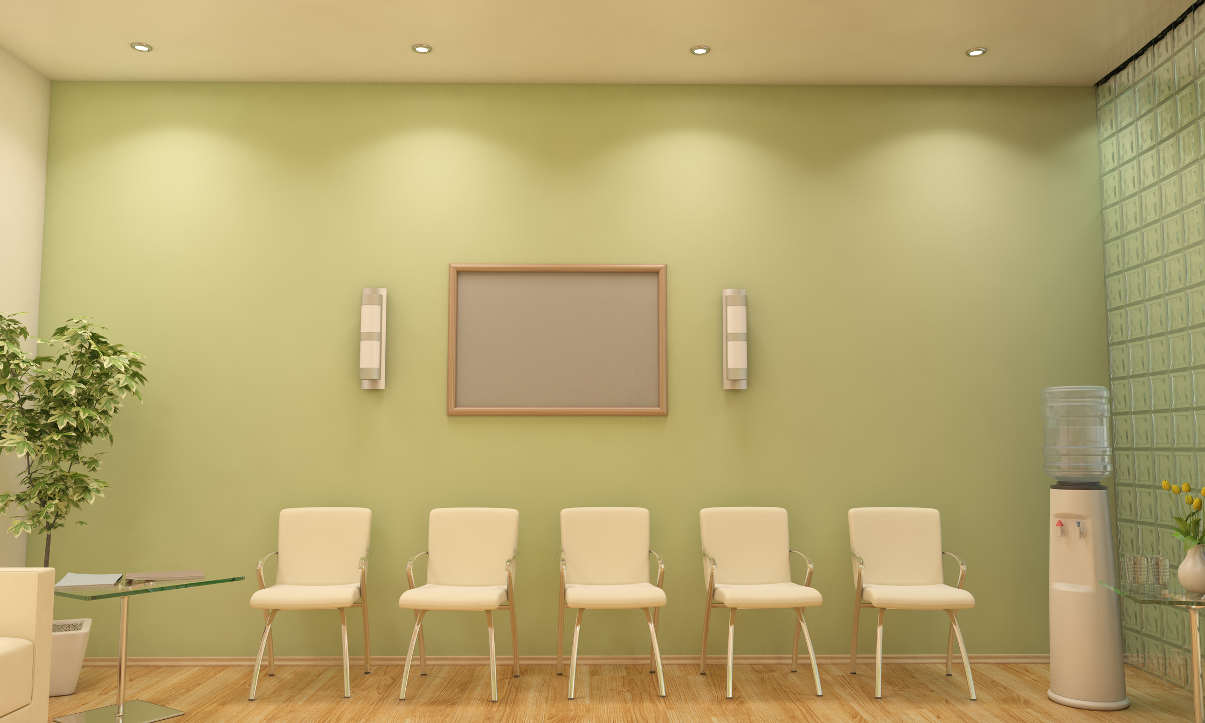 When you're in the market for new waiting room chairs, it's important to think about not only their appearance but also the material, which can have a direct effect on maintenance and durability. If you're looking to create a more stylish waiting room, consider leather chairs with mahogany frame finishes for a sleek and elegant look.
To add extra flair, complement your leather furniture with a comfy armchair or two. Made from plush fabric, these chairs can add a pop of color to a darker colored room. They're perfect for your patients to relax, read a magazine, or even take a quick nap. For elderly patients or patients with back pain, you may also want to consider adding back rests that form to the natural curve of the spine.
Of course, you may want your waiting room to trump practicality over style. In that case, consider buying chairs made from vinyl. These seats will not sag under applied weight and they are easy to clean if there is a spill. You can also try chairs with anti-bacterial surfaces, which are perfect for preventing the spread of germs—a critical consideration in medical settings.
A little extra choice
You no longer have to settle for hardback chairs and plastic tables—now you can create a waiting room environment that not only makes your patients feel at home but is also clean and practical. And it doesn't have to end with the basics: pay attention to the small touches that can make a big difference to your visiting patients, such as play tables to occupy the little ones—especially if you have a family practice.
Above all, make sure your furnishing decisions reflect the care and devotion you have for your guests, visitors and patients. Give your waiting room the makeover it needs to make everyone happy.