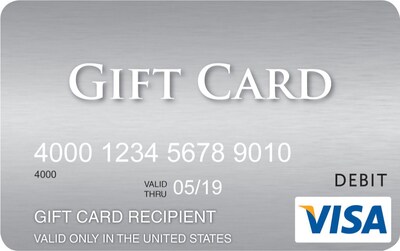 This product is not eligible for earning or redeeming points.
Visa $200 Gift Card
Item #: 901-64370Q
Model #: 65554B20000
Brand: Visa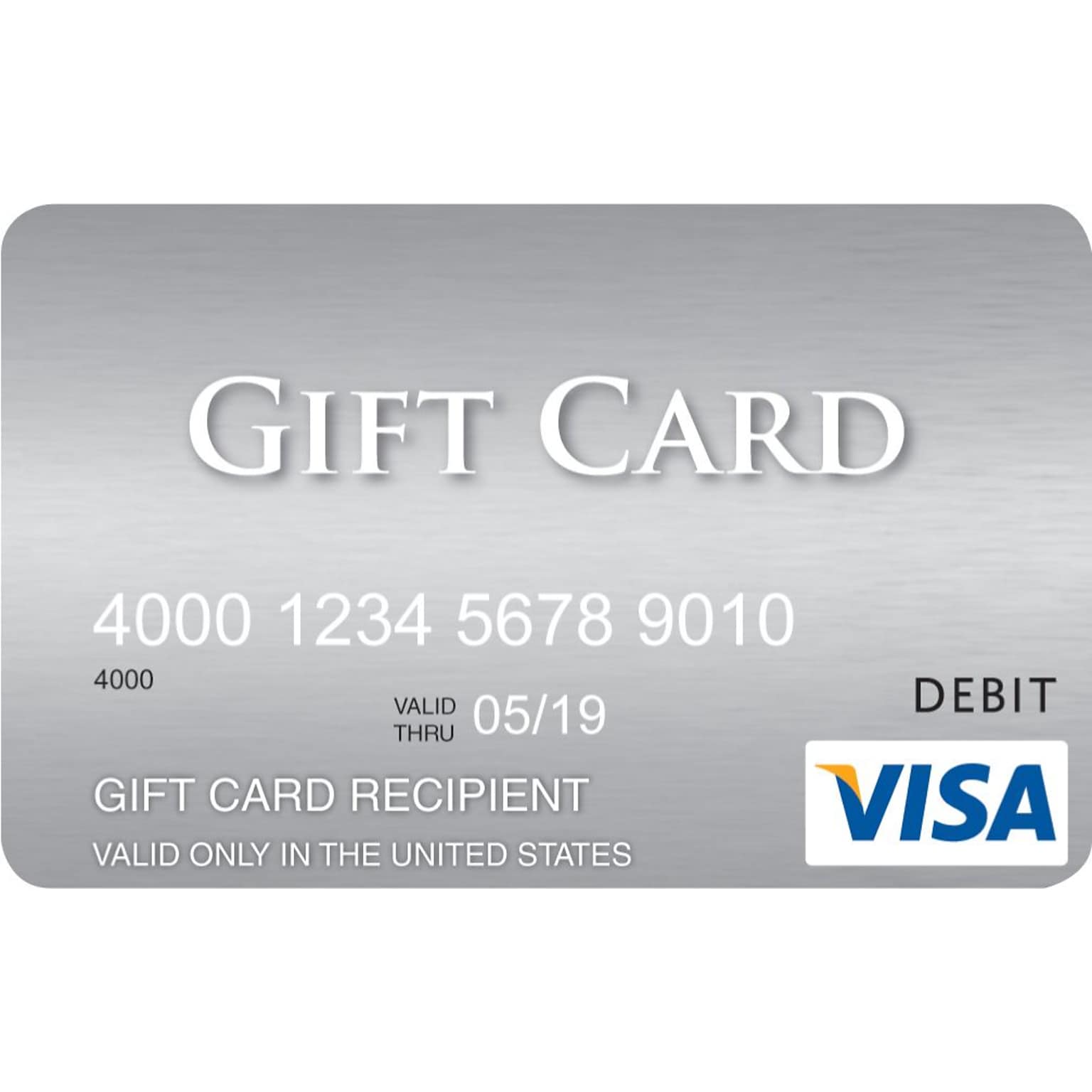 Business customer exclusive
We apologize. Due to contractual obligations, this item can only be purchased by registered business customers
If you are a registered business customer, please sign in to purchase by clicking the "Welcome" link at the top of the page
Gift Card Limits & Restrictions
Due to federal money laundering laws, Quill cannot sell more than $2,000 (including fees) in gift cards in a single transaction.
Quill does not sell more than $5,000 in gift cards (including fees) in a 24 hour period to a customer.
QuillCASH™ cannot be redeemed for or applied against third-party gift card purchases.
First-time Quill customers must prepay all gift card orders.
Product details
Brand
Dollar Amount
Gift Card Class
Gift Card Type
Visa® $200 Gift Card
Visa is the #1 selling gift card in the United States. The card can be used at millions of merchants in the U.S., including online - everywhere Visa debit cards are accepted. The Visa Gift Card is issued by Pathward, N.A., Member FDIC, pursuant to a license from Visa U.S.A. Inc.
Additional Purchase Fee: $7.95 per card
Visa Gift Cards can be used to buy merchandise and services anywhere.
Gift Cards and phone cards are nonrefundable and nonreturnable. They are valid only at the retailer/service provider listed on the card. Prepaid cards cannot be redeemed for cash. Specific terms and conditions are included with each card.
Please note no legitimate entity, business or agency will ask you to pay them in Gift Cards in return for services. Click Here for a link to information on gift card scams
Use of card constitutes acceptance of the following terms and conditions:
Funds do not expire. If available funds remain on your card after the valid thru date, call customer service to obtain a replacement card at no cost. Not redeemable for cash, except as required by law. Card cannot be used at merchants requiring a manual card imprint. Card cannot be used to make pre-authorized or recurring bill payments. This Visa Gift Card is not refundable at retail stores. Card is not reloadable. Additional Guidelines may apply. To view the complete Cardholder Agreement, for cardholder services and balance inquiries, or to set your PIN for PIN debit purchases only (no cash or ATM access), visit www.giftcardmall.com/mygift or call toll-free 1 (888) 524-1283. Distributed and Serviced by Blackhawk Network California, Inc. This Card is issued by Pathward, N.A., Member FDIC, pursuant to a license from Visa U.S.A.
Visa
$200
Specialty
Classic