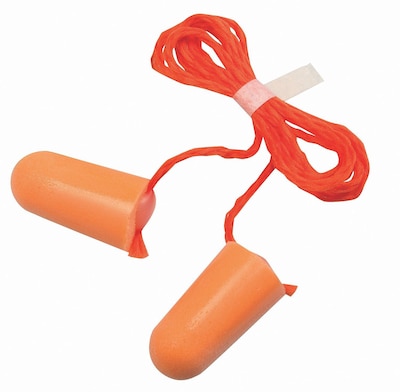 3M™ Foam Earplugs, 29 dB, 100/Box, Size: One size fits most
3M™ Foam Earplugs, 29 dB, 100/Box, Size: One size fits most
Item #: 901-795308ORS
Model #: 142-1110
Brand: E-A-R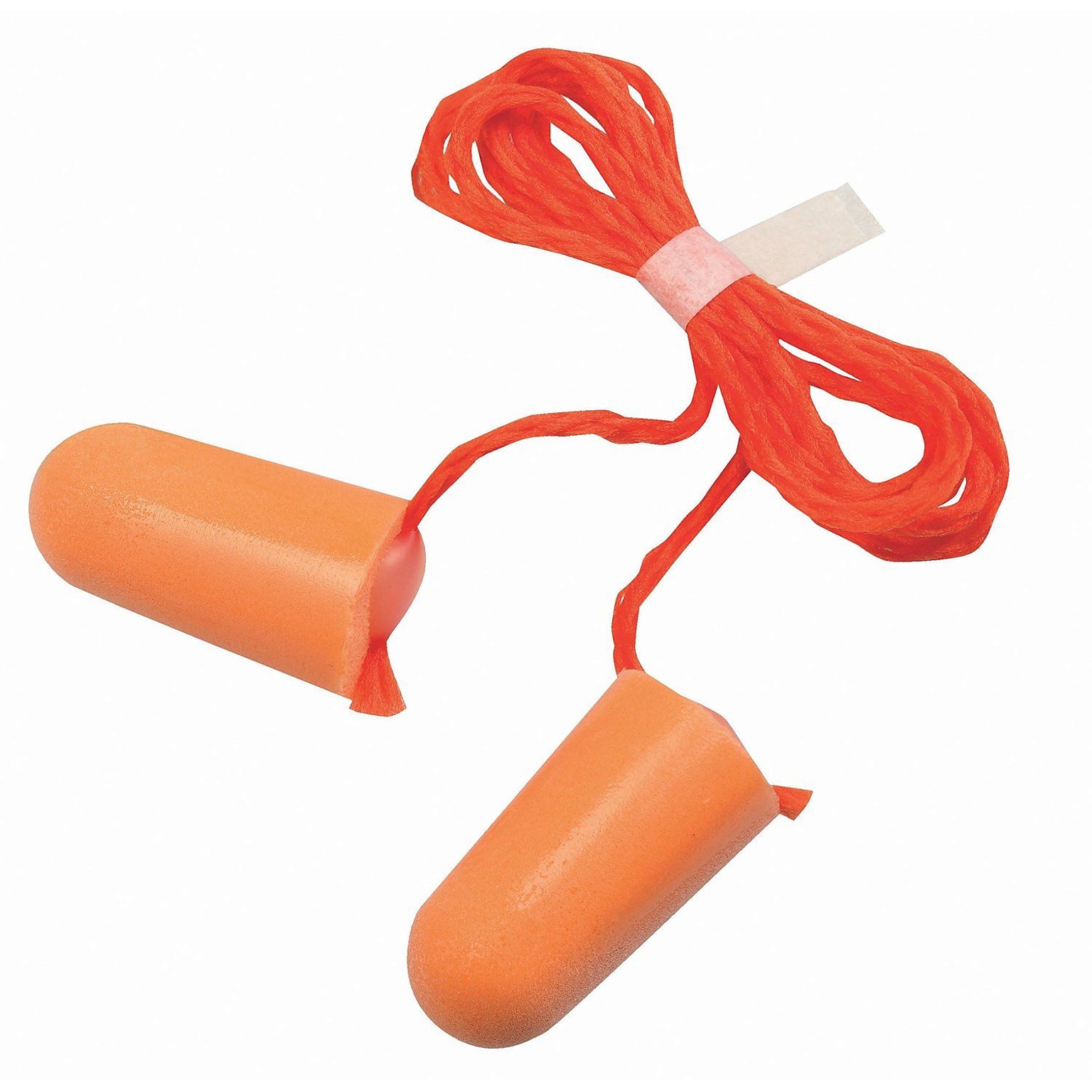 Frequently bought together
Earplug comfortable for a wide range of earcanal sizes, 29 db.
These hearing protectors help reduce exposure to hazardous noise and other loud sounds. Misuse or failure to wear hearing protectors at all times that you are exposed to noise may result in hearing loss or injury. For proper use, see supervisor, User In structions. If there is any drainage from your ear or you have an ear infection, consult with your physician before wearing earplugs. Failure to do so may result in hearing loss or injury.
Cord type: Corded
100 per box
Shape: Tapered
Plug color: Orange
Hearing protection style: Roll down foam; Smooth, dirt-resistant surface for hygiene
Test compatible with 3M™ E-A-Rfit™ Validation System; CSA: AL; ANSI S3.19-1974
Dielectric: Yes; Mission type: Aircraft, ships, vehicles; Operation type: Facility safety, maintenance, repair and operations, and overhaul
Recommended application: Application assembly and mechanical, chipping, chiseling, cleaning, drilling, furnace operations, grinding, heavy equipment operations, machining, metal repair, painting, pouring/casting, power fastening, riveting, sanding, sawing and welding
Recommended industry: Agriculture, automotive, chemicals, construction, general manufacturing, healthcare, oil and gas, and pharmaceuticals
Size: One size fits most
Noise reduction rating: 29 db
Earplugs
Noise reduction rating: 29 dB
Corded tapered
Packaging type: Poly bag
Tapered shape to fit the ear canal comfortably
Comfortable for a wide range of ear sizes
Hypo-allergenic material
Cord drapes comfortably without twisting or binding
Soft braided cloth cord provides worker comfort, helps prevent loss and reduces sound vibrations from the cord
Weight: 0.01 lbs.

E-A-R
Orange
Earplugs
Foam
29db
100
Orange