>

>

>

>

Scotch-Brite™ Power Sponge
Scotch-Brite™ Power Sponge
(2 Products)
Sort By:
Best Match

Best Match

Price:High-Low

Price:Low-High

Rating:High-Low

Rating:Low-High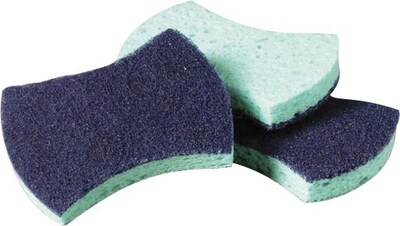 Get the trusted cleaning capability of the Power Pad and antimicrobial protection in one cleaning pad. These dual-action cleaning pads carry a unique antimicrobial protection--promoting both a clean and sanitary kitchen. The versatile pad cleans a numberof surfaces, including pots, pans, sinks, cooking equipment, floors, walls and countertops.
Dual-action cleaning pad/sponge.
Cleans many surfaces.
Patented antimicrobial protection resists odors, staining and crumbling caused by bacteria.
SS,66444