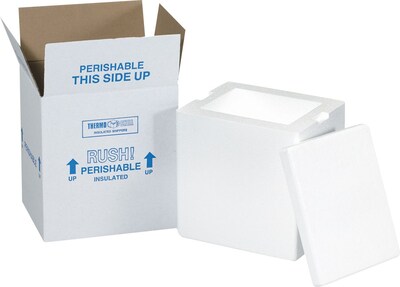 8" x 6" x 12" Insulated Shipping Container, 1.5" Thick (212C)
8" x 6" x 12" Insulated Shipping Container, 1.5" Thick (212C)
Item #: 901-2653083
Model #: 212CX
Brand: The Packaging Wholesalers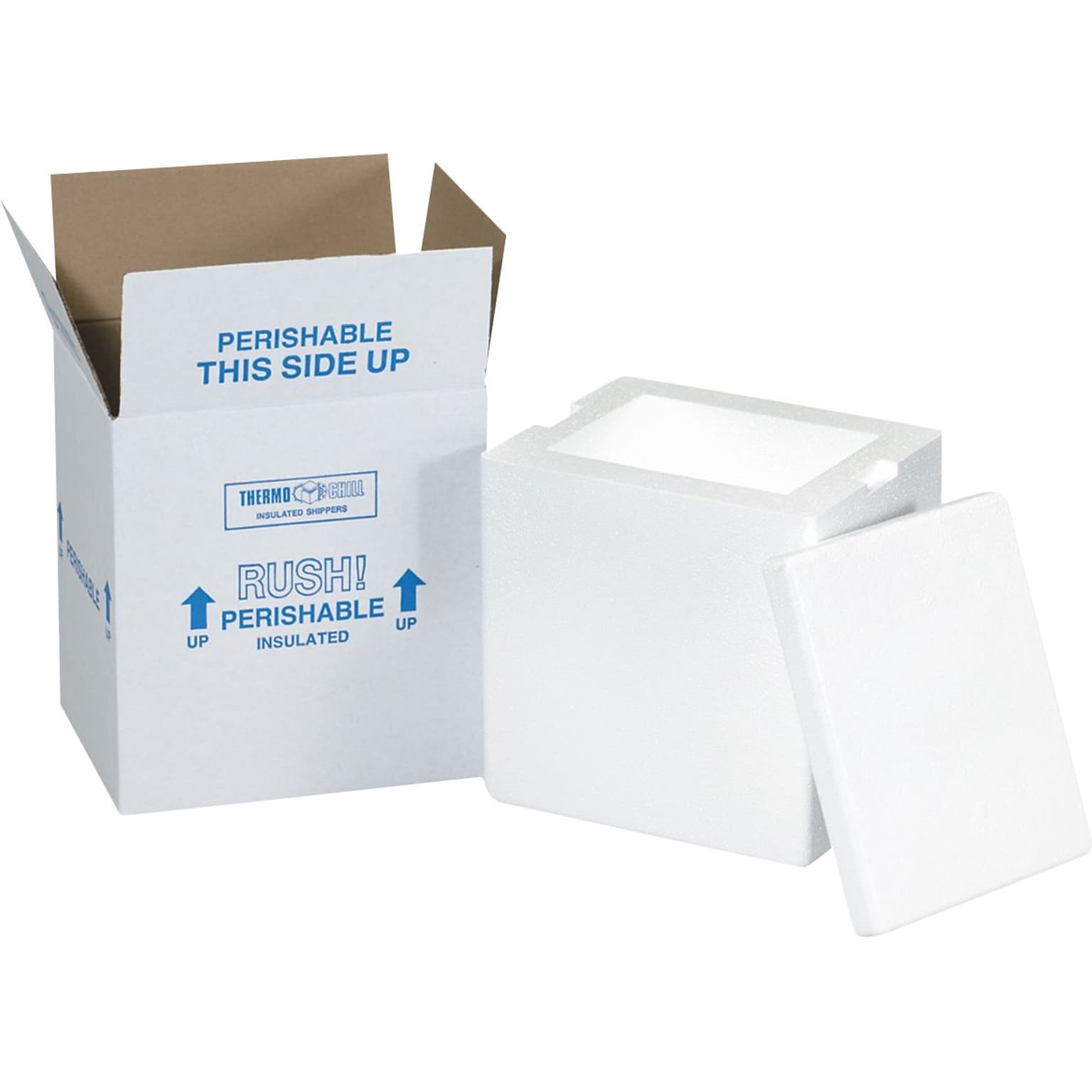 Maintains the insulation and integrity of your products that present temperature constraints.
Shippers are light weight and can be reused. Cartons are printed with Rush, Perishable and This Side Up arrows shipping instructions.
Inside Dimensions: 8" x 6" x 12"
Outside Dimensions: 11-9/16" x 9-9/16" x 15-7/8"
Includes 1-1/2" thick seamless molded EPS foam body, tight-fitting lid, and a pre-assemble 32 ECT test corrugated carton
Reliable for maintaining the insulation and integrity of your product
Allows products with unique shipping difficulties due to temperature constraints to be shipped easily
Economical shippers are lightweight, reusable and recyclable
Lightweight Design
These insulated shippers have a lightweight design that allows you to save on weight-based shipping costs. The lightweight construction of the unit also makes it easy to carry stored materials between locations, making the units a great choice for transfer between restaurants or grocery outlets.
Reusable and Recyclable
This pack of insulated shippers features materials that are reusable and recyclable. Quickly and easily replace goods and ice packs or other cooling tools and ship the unit on to its next destination. The use of recyclable shippers is an ecofriendly way to handle your temperature-sensitive shipping needs.
Exceptional Durability
These insulated shippers have exceptional durability, protecting their contents against damage as well as keeping the temperature at an ideal level. Each unit features foam construction with a corner crush test rating of 200 pounds. This makes the shippers exceptionally hard to damage during normal shipping.
Non-Anti-Static
The Packaging Wholesalers
12
8
1
Insulated
White
6