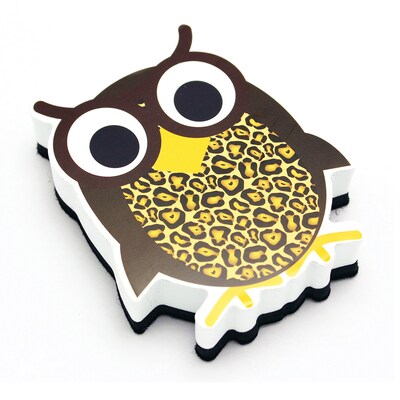 Ashley Magnetic Whiteboard Eraser, Wise Owl
Ashley Magnetic Whiteboard Eraser, Wise Owl
Item #: 901-JV1111825
Model #: ASH10009
Brand: Ashley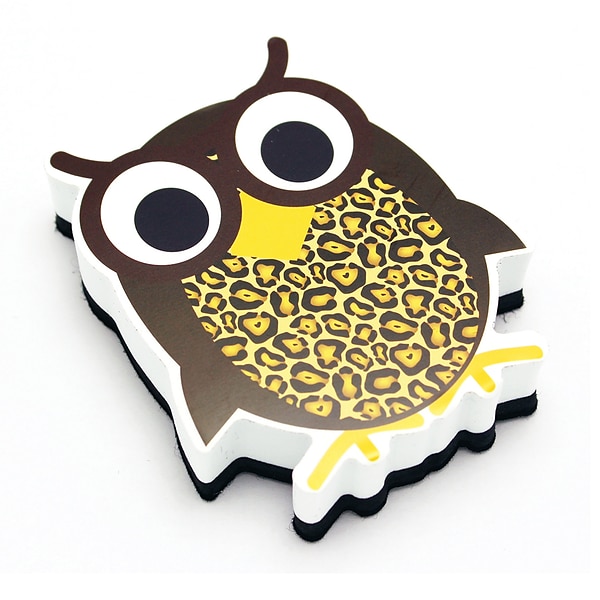 Customers Also Viewed
Ashley "Wise Owl" Magnetic Eraser is perfect for whiteboards and provides fun.
Swipe this Ashley eraser across your whiteboard for fast and thorough cleaning that leaves your classroom ready for each school day or class change. This magnetic eraser clings to steel-backed whiteboards and metal filing cabinets so it's easy to locate when you or your students are ready to clean. An adorable owl design adds a touch of fun to your room, and its generous size is easy to grip by children as young as 5, letting even your youngest students help with classroom cleanup.
Magnetic whiteboard eraser easily cleans school and office boards
Sticks to metal filing cabinets and steel-backed whiteboards so you can locate it easily
Owl design adds whimsical touch to classroom
Appropriate for children ages 5 to 18 for use in any school
Dimensions: 7"(H) x 5"(W) x 1"(L)
Ages and grades: Ages 5 - 18+ years and grades K - 12th
Design: Wise owl
Package quantity: Each
Sticks to steel backed whiteboards, steel filing cabinets, any steel surface
Use this Ashley eraser as both a functional and decorative addition to your classroom. Stick it to the corner of a steel backed whiteboard to keep it handy. The "Wise Owl" design is sure to please young students and adds a playful touch to classroom decor.

Convenient Magnetic Properties
Press this magnetic eraser to any steel surface to securely store it until needed. The strong magnetic pull of the eraser keeps it from sliding, making it easy to find when you need it. Apply it to the side of a steel filing cabinet or desk, or keep it within easy reach on a steel-backed whiteboard. Easily remove the eraser when you need to use it without leaving any sticky residue behind.

Functional Decoration
Get multifunctional use out of this whiteboard eraser by using it to clean the boards and decorate your classroom. Purchase one eraser for the whiteboard and a few more to spread around the room as accessories. Grab one of the extra erasers, and let a student help you clean the board. Attach one to each student desk for a fun way to wipe down small, individual whiteboards.




Erasers
Ashley
1
7
1
Multicolor
5