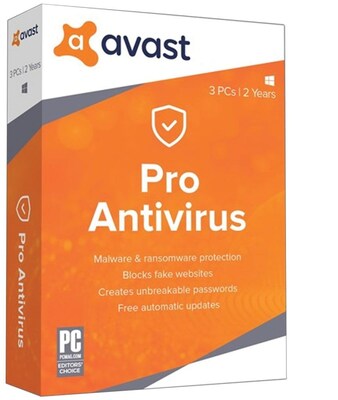 Avast Pro Antivirus 2019, 3 PC 2 Year (CGL5797P2QWUMTB)
Avast Pro Antivirus 2019, 3 PC 2 Year (CGL5797P2QWUMTB)
Item #: 901-2804199
Model #: CGL5797P2QWUMTB
Brand: Avast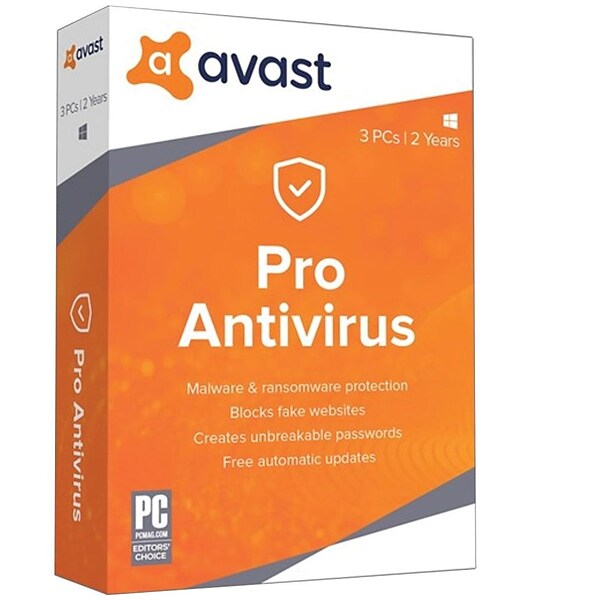 This is next-gen cybersecurity
Avast Pro Antivirus is the affordable solution for those who want to be in control of their protection. It uses the same trusted antivirus engine from our premium product , but it is customizable and allows users to choose how they protect their PCs.
Protect your PC in real time. Detect viruses, ransomware, Trojans, and other types of malware as soon as they appear, and block them before they can do any damage.
Open suspicious applications and files in a safe, isolated environment before you let them run on your PC, to make sure they will not harm it.
Use our secure DNS settings to stay safe from hackers who try to hijack your router and redirect you to fake sites.
Send suspicious files to be analyzed by experts. If they are dangerous we will develop a cure and send it out to the entire Avast network.
Scan your home WiFi network to find and fix vulnerabilities which make it easy for malware to slip through.
Get rid of all those useless toolbars, add ons and browser extensions that were installed without you noticing.
Avast
Download
No
Antivirus and Security