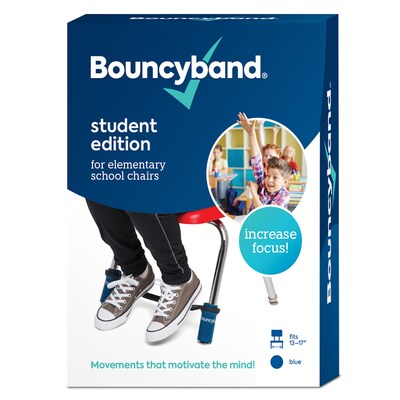 Bouncy Bands for Chairs, Blue (BBABBCB)
Bouncy Bands for Chairs, Blue (BBABBCB)
Item #: 901-2498167
Model #: BBABBCB
Brand: Bouncy Bands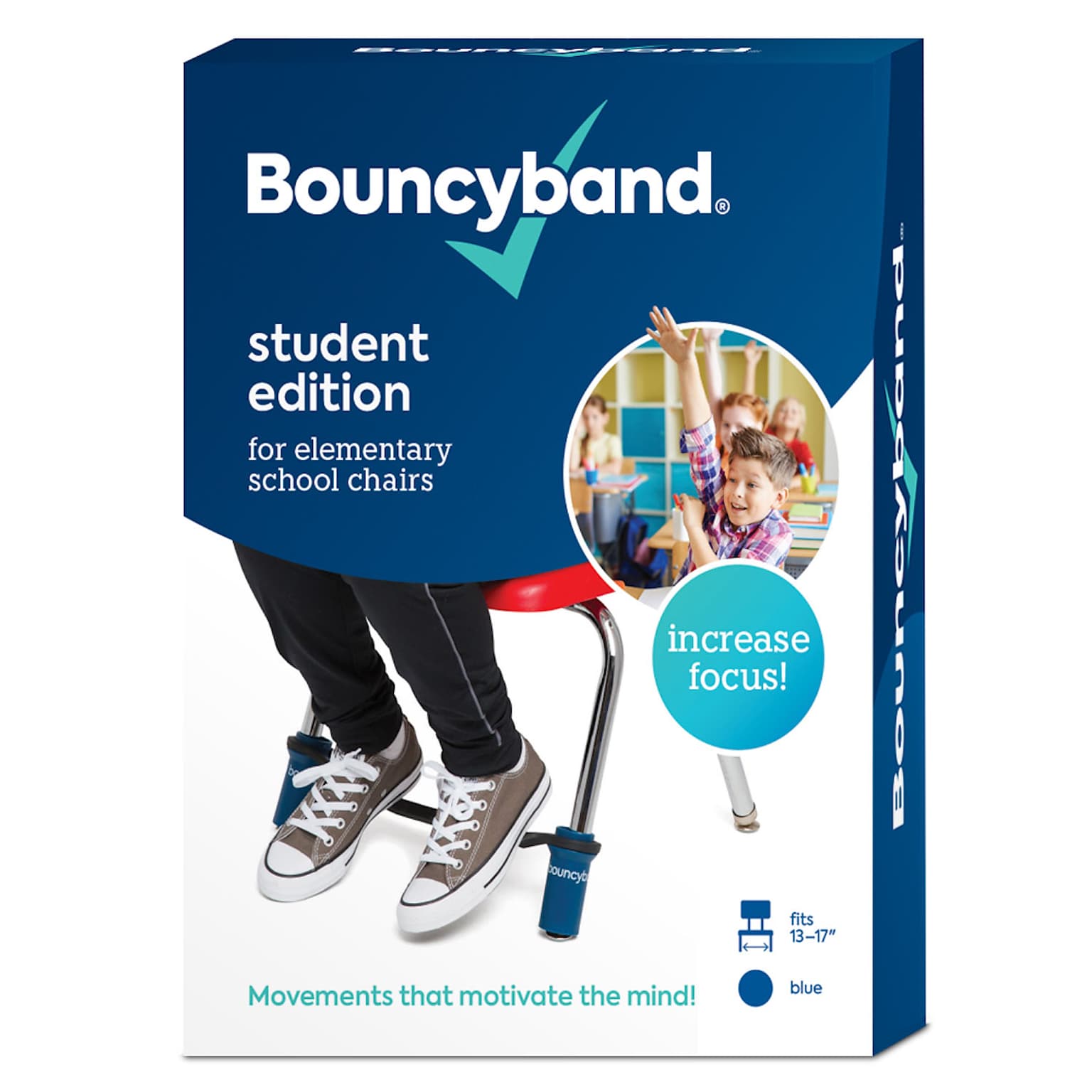 Frequently bought together
The Bouncy Bands for Chairs can be used with the small Kindergarten chairs and they also stretch to fit adult chairs. They can stretch to fit chairs that have a distance from 13-18" between the chair legs. Students love being able to wiggle while they work! Active students are more productive and spend more time on task when they can move. Students with short legs enjoy being able to rest their feet on the Bouncy Band instead of having them dangle all day. In addition, students who feel anxious when working enjoy being able to stretch their legs to release their anxiety while they work. Many adults with Restless Leg Syndrome, Deep Vein Thrombosis and diabetes rave about how the Bouncy Bands help them increase their blood circulation and even burn calories during they day while they work. Chairs can be lifted, moved and stacked, while the 4" support pipes and bands stay secured.
Helps high energy workers fidget without distracting others.
Fits desks: 13-18" wide
Blue/Latex Free
Move while you work quietly. Makes learning and working fun!
Increases time on task.
Discreetly soothes student anxiety, frustration, and hyperactivity.
3+ years
Bouncy Bands
Across the Curriculum
School
Learning & Development Focus
Sensory
1
Bouncy Bands
Multi-Grade
Elementary Chairs
Blue