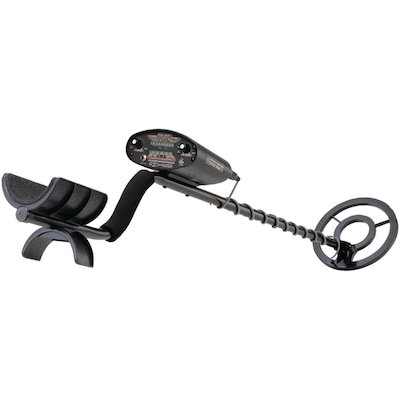 Bounty Hunter® QD2 Quick Draw II Metal Detector
Bounty Hunter® QD2 Quick Draw II Metal Detector
Item #: 901-208310PET
Model #: FTPQUICKDRAWII
Brand: Bounty Hunter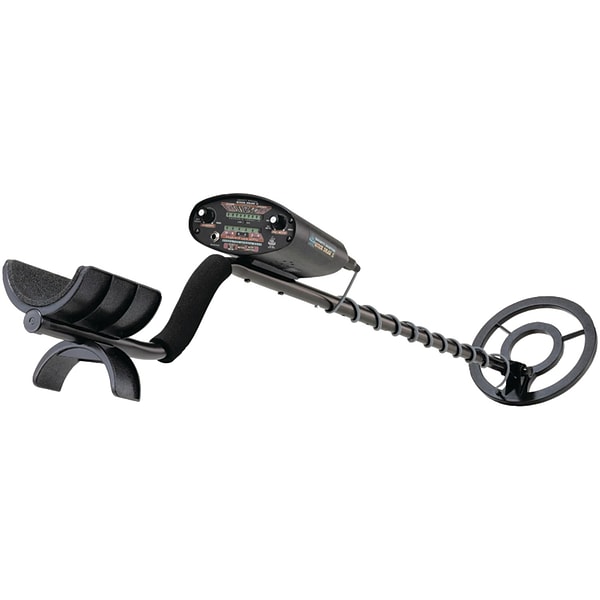 Bounty Hunter® Metal detector is ideal for accurately detecting specific targets at depth and has ground track automatically balances detector to soil conditions.
Bounty Hunter® Metal detector comes with LCD display unit which can display the probable target type and is capable of target detection with great precision. Detector is designed with S-rod handle provides comfortable hand grip.
3-level iron discrimination and touch pad selection
3-tone audio feedback
9-segment digital target identification
Fully automatic ground trac®
8" waterproof, Interchangeable coil
Notch and auto notch modes
Fully automatic ground balance
Headphone jack with 1/4" plug
Detects coin-sized objects up to 8" deep, larger objects up to 3'
Low battery indicator
Notch and Auto-Notch Modes
Don't waste time digging every find when you can filter out likely worthless targets thanks to this Bounty Hunter Quick Draw II metal detector's notch and auto-notch modes. Select auto-notch to quickly filter out common small iron objects—like nails and pull tabs—so you can focus on valuable finds. With the notch-control knob, you can fine-tune your search even more by eliminating metals most likely to be trash.
Sensitivity Dial
If you don't want to spend all day digging for items buried too deep, dial this Bounty Hunter Quick Draw II metal detector's dial down so you only detect objects close to the surface. When you need to find property markers or buried pipes, you can turn up its sensitivity for accurate location.
Target Display
With this metal detector's nine-segment target display, you can quickly determine which finds you want to dig. Every ping immediately appears on the target display to let you know what it might be.
Detects Metal
Bounty Hunter
No