There are a lot of moving parts that go into starting your own retail business. Choosing a name, applying for licenses and permits, putting together a viable financial plan, making sure your store is well-stocked. It's fair to say that there's a lot to do before your grand opening.
The ultimate goal is for your customers to come into a clean, organized store full of quality merchandise displayed in smart, interesting ways. After all, a store's layout and environment can make all the difference in how your customers feel—and how much they spend. You might not think the small details matter all that much, but every little bit counts when you're trying to make a profit. This checklist will keep your new retail business running smoothly from open to close.
Clear pricing and signage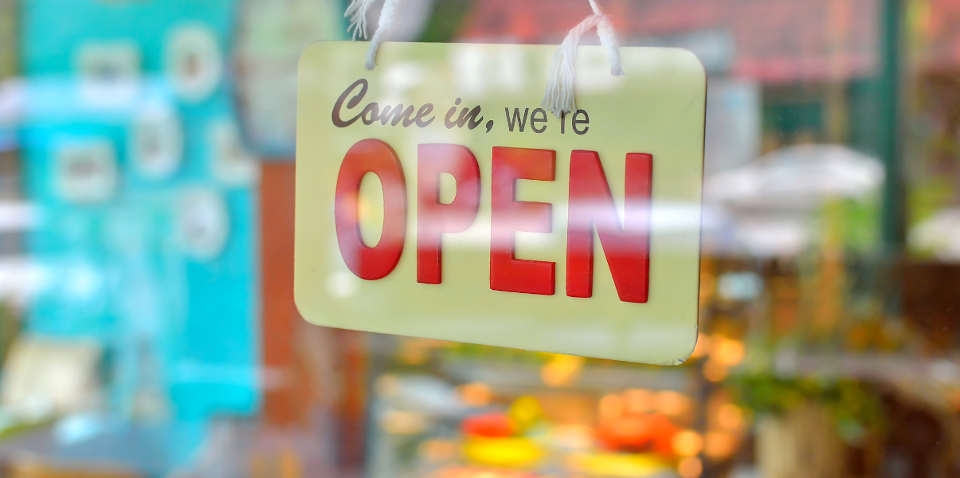 A good percentage of your in-store traffic is going to come from people walking by and deciding to checkout the new store in the neighborhood. That's why you need a prominent sign that not only announces that you are open for business but also displays your opening hours.
This classic business hours sign can be hung up in a window and comes with a full set of 176 characters so you can easily change your hours as required. You could also go with this eye-catching open/close sign with message board so you have the option to add a little color and personality to your storefront.
When it comes to pricing your merchandise, you can't go wrong with a Monarch® Pricemarker Gun. You'll be able to price new products clearly and quickly with stickers instead of handwriting tags. You'll also have the option to bundle products, promote sales, and experiment with different pricing strategies (like these pricing ideas from Shopify) to find the one that works best for your business.
Security you can trust
For a small retail business, shoplifting can be a major concern. Without plenty of staff to keep an eye on customers at all times, there's always the risk that people will walk out without paying. In fact, the National Retail Security Survey found that the U.S. retail industry lost nearly $50 billion in 2016 because of theft, with 36.5% of that being attributed to outside customers.
If your store layout isn't open-concept, security mirrors can help provide a visual into corners of the store you wouldn't normally be able to see from the checkout area. You can also encourage customers to use shopping baskets to carry their potential purchases rather than putting them in their own reusable bags. That way they'll be less likely to "forget" about something and walk out with it.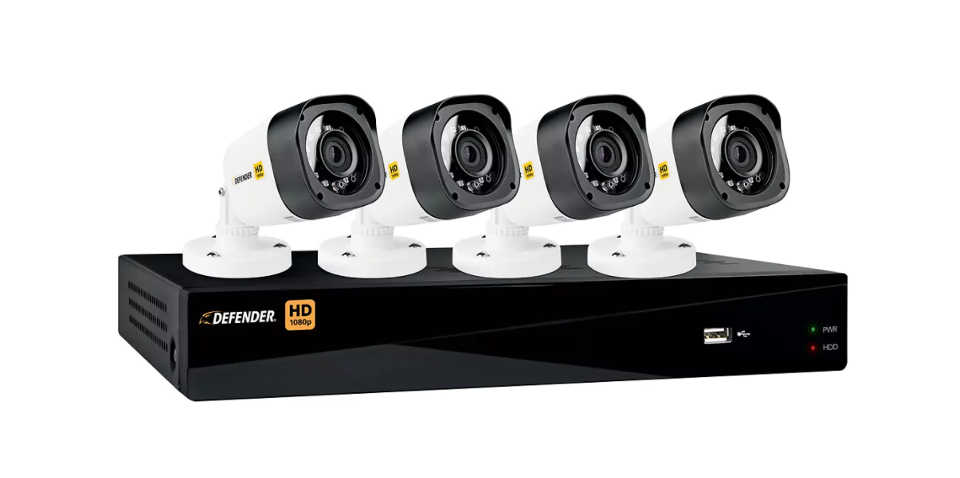 When it comes to employee theft—which the National Retail Federation found was responsible for 30% of inventory shrinkage in 2016—having a good security system such as this Defender HD 1080p 8 Channel 1TB DVR Security System can make all the difference. You don't have to hide them either. Potential thieves will be a lot less likely to steal if they know there's a chance it will be caught on film.
Functional and stylish displays
The merchandise you choose to stock is, of course, incredibly important to the success of your store, but how you choose to display it is just as important. There are four common floorplans for retail stores: a grid pattern, herringbone, a loop (or racetrack), and free-flow. The one you should choose depends on how much space you have, what you're selling, and the shopping atmosphere you're going for.
Once you've decided on a layout, you'll need a range of different fixtures for hanging and stacking merchandise. This Econoco Designer 400 Series Combination Merchandiser with 4 Grey Shelves is a great multitasker for displaying different types of products in one spot. If you don't sell clothing, tables and shelving are probably the way to go. Floating shelves, too, are a smart way to use open walls without taking up as much floor space.
When it comes to merchandising, it's smart to periodically switch things up to keep displays fresh and seasonal. Opt for simple, easy-to-adjust fixtures that you can get creative with so you're never stuck with one layout and style. Keep the rules of visual merchandising in mind and make sure your displays evolve with your business.
A smooth checkout system
Since your number one goal in opening your own store is probably to make a profit, having an efficient point-of-sale system in working order at all times should be a top priority. You'll need a barcode scanner, like this cordless Motorola model, and a cash register. Forget the old-fashioned cash registers and keep things simple with this ShopKeep® POS iPad® Point of Sale System. The sleek, modern look will fit right in with your trendy shop's decor and give off a professional vibe.
After you ring your customers up, send them on their way with a custom-printed shopping bag that prominently displays your business's name and logo. That's the kind of passive marketing you can use to get the word out about your store.
By planning ahead and taking care of all the details before your grand opening, it's surprisingly easy to ensure your store is well-stocked and ready to welcome customers from day one.