If you have a desk job, chances are you're spending a large part of your day sitting. And, if your chair is uncomfortable you're left with backaches and neck tension—something virtually every office worker can relate to.
Making sure your employees are comfortable is as easy as investing in the right chair. Help your employees correct their posture and sit comfortably by investing in quality ergonomic chairs for the office. If you're not sure where to begin, check out these office chair ideas and tips.
Ergonomic chairs are more than just easy on your back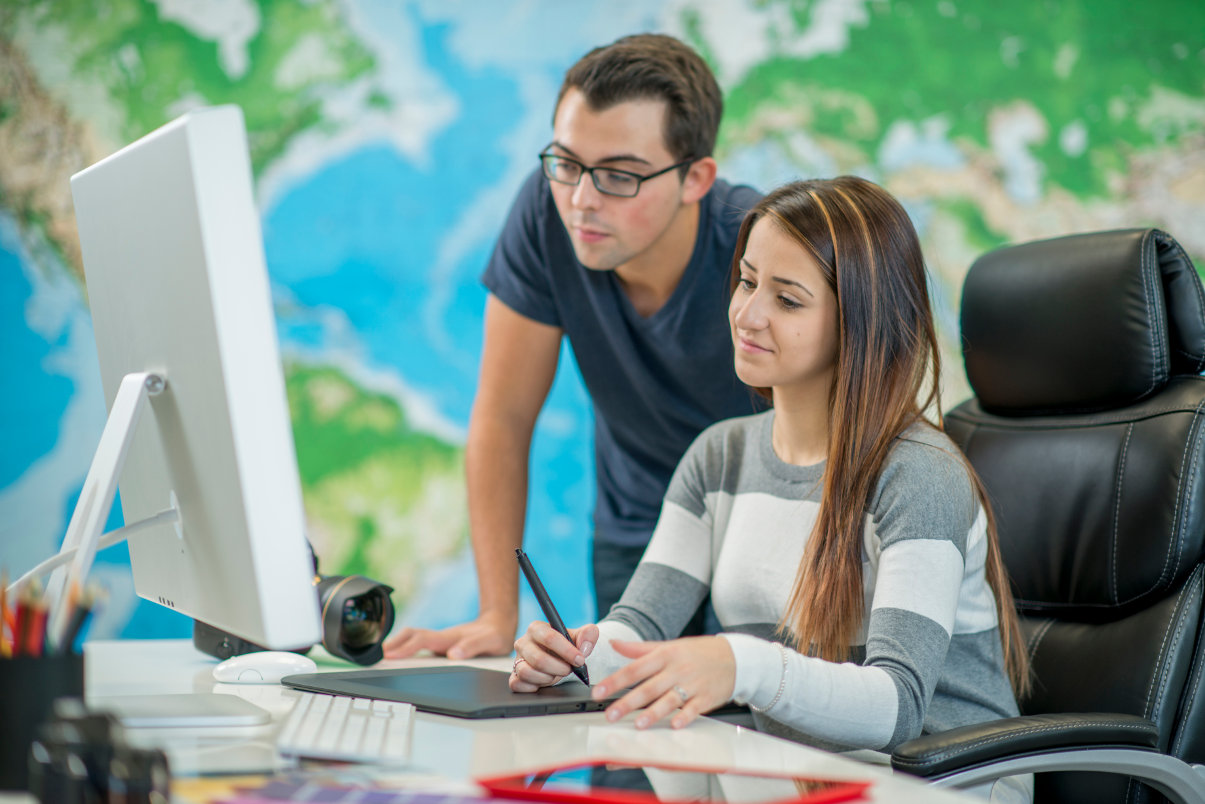 Upgrade your office to ergonomic chairs that feature comfort-driven designs without sacrificing style. Because when it comes to comfort and style you shouldn't have to choose. Find chairs that can adjust according to height, width and depth. You also want a chair that helps reduce back pain. Look for a high-back chair that provides excellent lumbar support, and look for models with padded arm rests to prevent wrist strain.
Ensure your office aesthetic remains intact with leather desk chairs. For more comfort, consider adding a foot rest to encourage active sitting, a position that promotes flexibility and movement during a long day of sitting at a desk. Search for a foot rest that is adjustable to multiple tilt angles, which has benefits for posture and circulation, and is compact for easy storage.
Love the look of your leather desk chair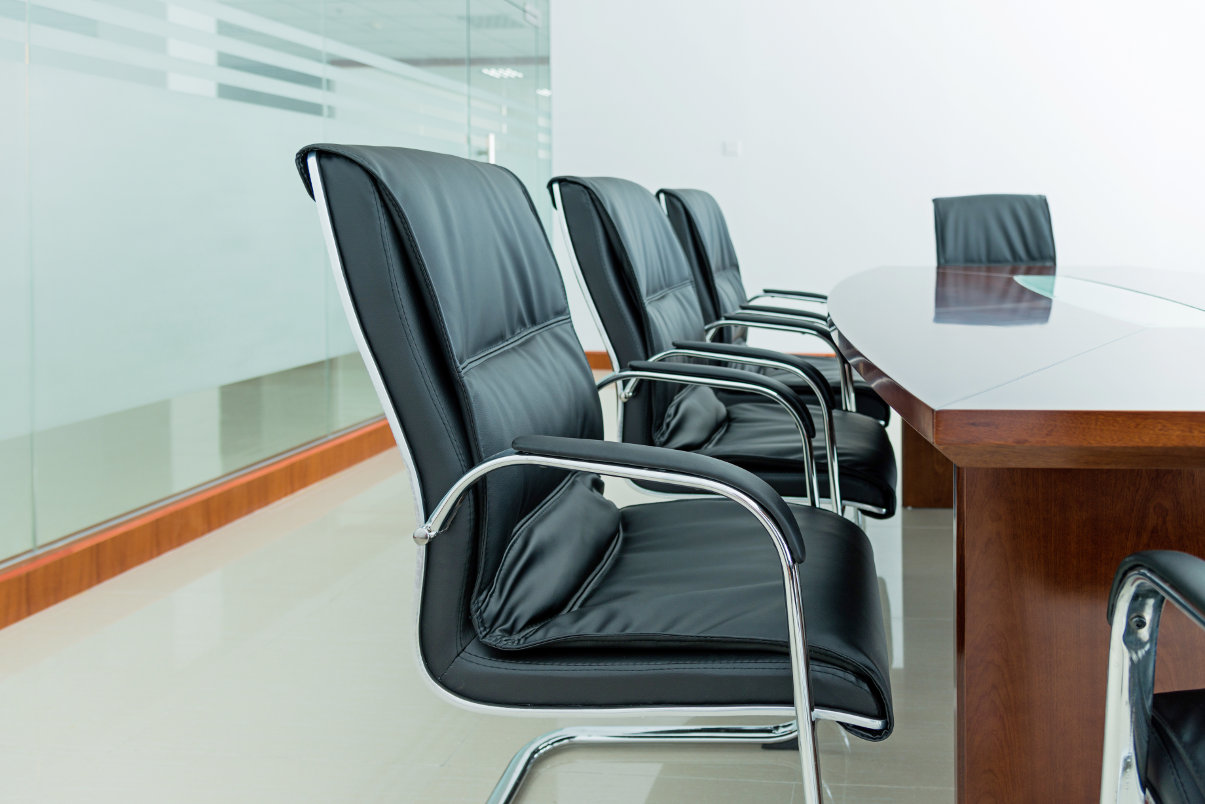 Break away from the look of "conventional" office chairs and check out leather desk chairs and armchairs that bring your office an upscale prestige that standard chairs can't.
For a low-key sophisticated look, go with a black leather chair or for a futuristic, modern style, try a white leather chair with metallic accents. You want your chairs to emphasize the dedication you have to your company's employees—and their comfort—in an efficient but welcoming environment.
Add a twist to office spaces by trying swivel chairs with chrome frames and bright leather fabrics. This provides enhanced mobility when employees are collaborating on a project and may add extra appeal for your millennial team members with its tasteful but modern look.
For the big boss's office, try a bonded leather manager's executive chair. With its contemporary style and its thick and supple leather material, this chair is the perfect match for busy executives who need to remain at the top of their game from 9 until 5—and beyond.
Is it time to get rid of that worn-out desk chair that leaves you with aches and pains by the end of each workweek? Replace it with a Tempur-Pedic® TP8000 ergonomic office chair available in a range of colors to provide comfort and style.
Mesh chairs are also useful and comfortable for your employee. With its breathable fabric, this executive chair is comfortable in warm climates or sunny offices. They are also lightweight to move around more easily, especially when you need more chairs for a meeting.
Start the trend for stylish office leather chairs
Whether you are looking to get rid of your ugly, uncomfortable desk chairs or you are new to designing an office, use these tips as inspiration for finding chairs that meet ergonomic and professional standards—and encourage your employees to be productive throughout the work day.