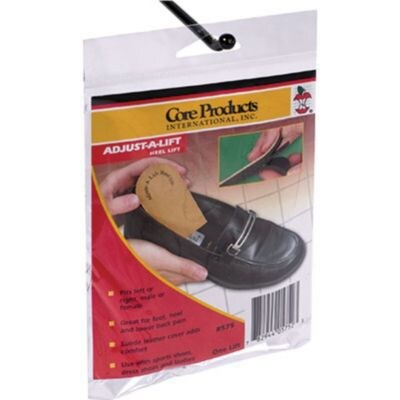 Core Products® ACC575 Adjust-A-Lift Heel Lift, Medium
Core Products® ACC575 Adjust-A-Lift Heel Lift, Medium
Item #: 901-ACC575M
Model #: ACC-575-MED
Brand: Core Products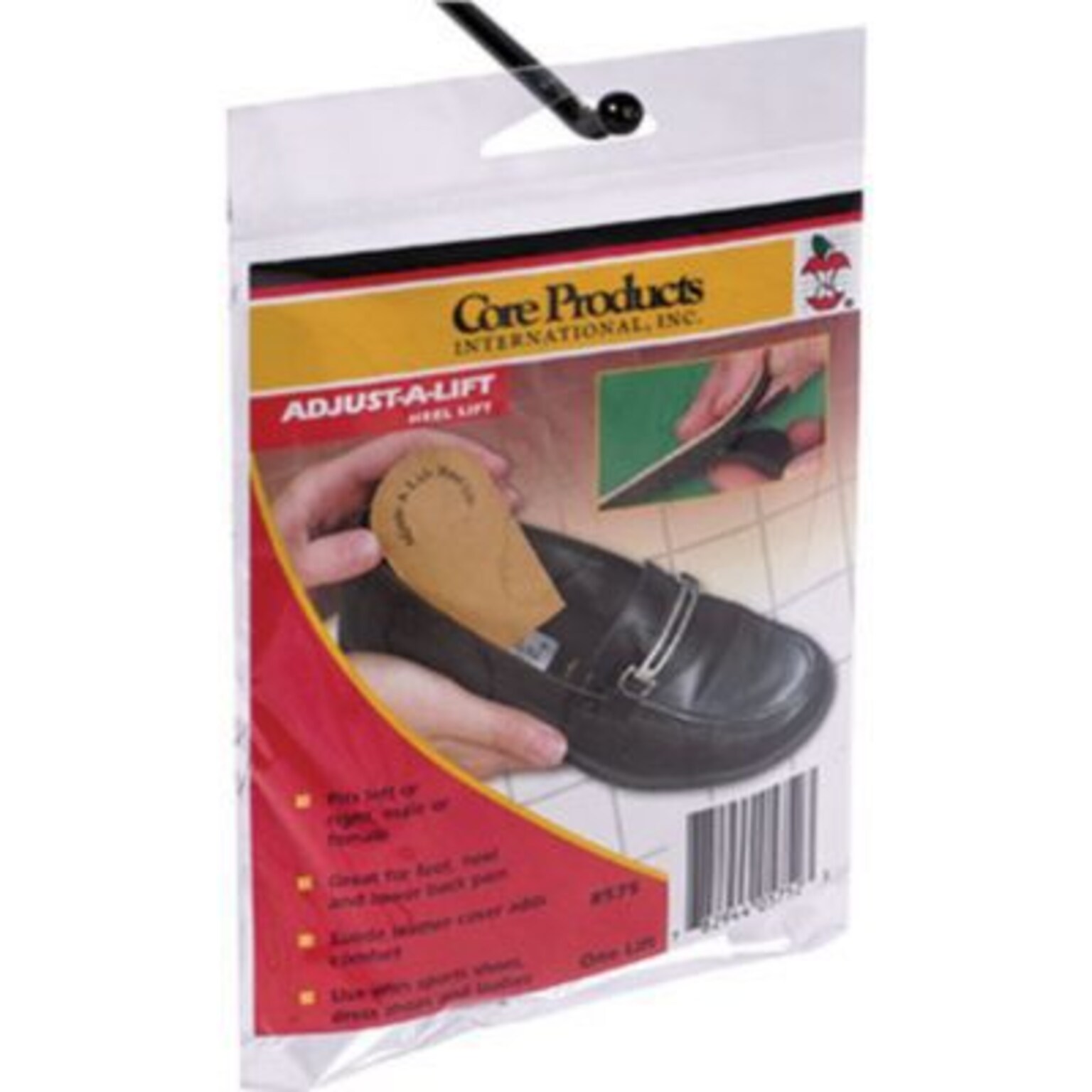 Healthcare professionals only
Product can only be purchased by licensed healthcare professionals
If you are a licensed healthcare professional Medical Arts Press , Quill or new customer, please sign in to purchase by clicking the "My Account" link at the top of the page
Product details
Gender
Ankle & Foot Support Type
Brand
Used For
Ankle & Foot Support Pack Size
Ankle & Support Size
Sprains, Strains or Fractures
Core Products Adjust-A-Lift Heel Lift - Helps restore muscle tone and systemic function
Core Products Adjust-A-Lift Heel Lift feature a leather surface and beveled edge that help keep lift in place without the use of messy glues and sticky tape. It can also be used with sports shoes and dress shoes.
Great for Leg Length Inequalities, Heel Spurs and Other Clinical Conditions Helping to Level The Feet and Hips Which Helps Relieve Stress and Pain
Helps Restore normal Contour, Muscle Tone And Systemic Function
Leather Surface Is Durable and Comfortable, and The Non-Slip Construction and Beveled Edge Help Keep Lift In Place without The Use Of Messy Glues and Sticky Tape
Use with Sports Shoes and Dress Shoes
Adjustable height reduces inventory
Not sold in pairs
Fits Women's shoe size 8.5+; Men's shoe up to size 11
The Adjustable Heel Lift shoe insert helps relieve a variety of foot, leg, hip and back pain due to leg length inequality, heel spurs, plantar fasciitis or Achilles tendinitis
Simply adjust the number of layers – from
16" to 375"– to help correct balance of hips and back
High quality surface is treated to protect against UV, mildew and fungus
The rubber base helps prevent slipping inside shoes and absorbs impact to help reduce stress on the body
Available in S, M or L
Ankle & Foot Support Pack Size
Each
Ankle & Foot Support Type
Ankle Braces
Medium
Core Products
.