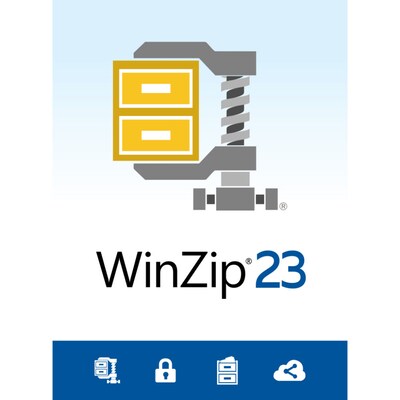 Corel WinZip 23 Pro for 1 User, Windows, Download (ESDWZ23PROML)
Corel WinZip 23 Pro for 1 User, Windows, Download (ESDWZ23PROML)
Item #: 901-24380492
Model #: ESDWZ23PROML
Brand: Corel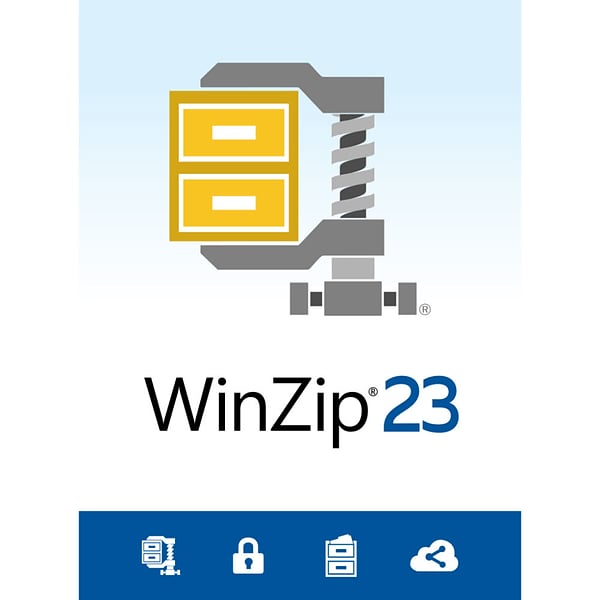 Rely on the world's #1 compression software to zip, protect, package and share large files with ease. Get faster display and unzipping time, set file expiration dates, protect personal info with EXIF data removal, save and reuse favorite settings, and sort pictures by date taken, all thanks to the new WinZip®Pro 23. Ready, set, zip!
Compress / Decompress: Zip and unzip files in all major formats. WinZip Command Line: Use WinZip directly from the command prompt and from batch (.BAT) files and script languages to pinpoint control over WinZip's actions.
Encrypt / Decrypt: Password protect files and secure date with 128- and 256-bit AES encryption. Package and Share: Share, access and manage files on several leading cloud services from within WinZip. Convert to PDF, add watermarks and resize images.
Rich File Management: Easily access and work with files on your PC, network, HomeGroup and clouds. Move selected files to individual zips for streamlined sharing to devices.
Instantly unzip any Zip file in Explorer, from the WinZip Files Pane, or from the WinZip Ribbon or File menu. Automate and schedule backups to prevent data loss, backup to any connected cloud and burn backups directly to CD, DVD or Blu-ray disc.
Corel
Business & Productivity Software Type
Productivity
Download
No
1
Windows
Blue/White