The breakroom is one of those areas that every employee uses, which means it shouldn't be an afterthought when you're seeking to create the perfect office space. Considering a lot of your new and mid-level employees are probably millennials, it's a good idea to keep them in mind when brainstorming employee breakroom ideas and designing your space. A positive and comfortable workplace culture is what millennials want at work, so here's what you can do to create a breakroom they (and all of your employees!) will appreciate—and maybe even post about on Instagram.
Office breakroom furniture: Keep things comfortable for millennials in the workplace
A breakroom is just that—a place to take a break. Your employees might be sick of sitting in desk chairs, so give them a few different breakroom furniture options. That might include a mix of dining chairs, counter height stools, or even more "homey" furniture like comfortable couches and armchairs because office breakroom furniture doesn't have to be overly corporate If you're looking for small office breakroom ideas, consider keeping a few extra folding and stacking chairs that can be easily stored when you don't need them.
Also provide a variety of breakroom tables to eat lunch at, and make sure the kitchen is stocked with things like cutlery, glasses and mugs, bowls and plates, and an electric kettle.
A TV is always a good addition so employees can catch some sports highlights or a breaking news report without having to Google it at their desk.
It's all about the snacks
A vending machine full of junk food isn't exactly the best way to get your millennial employees in your good graces. Instead, provide healthy snacks like fruit, packs of nuts, and protein bars. You'll never go wrong by stocking a few vegan and gluten-free options either—and you might also want to consider installing a water filtration system or providing bottled water. Encouraging your employees to eat right will keep them healthier and more productive throughout the year which is a win-win.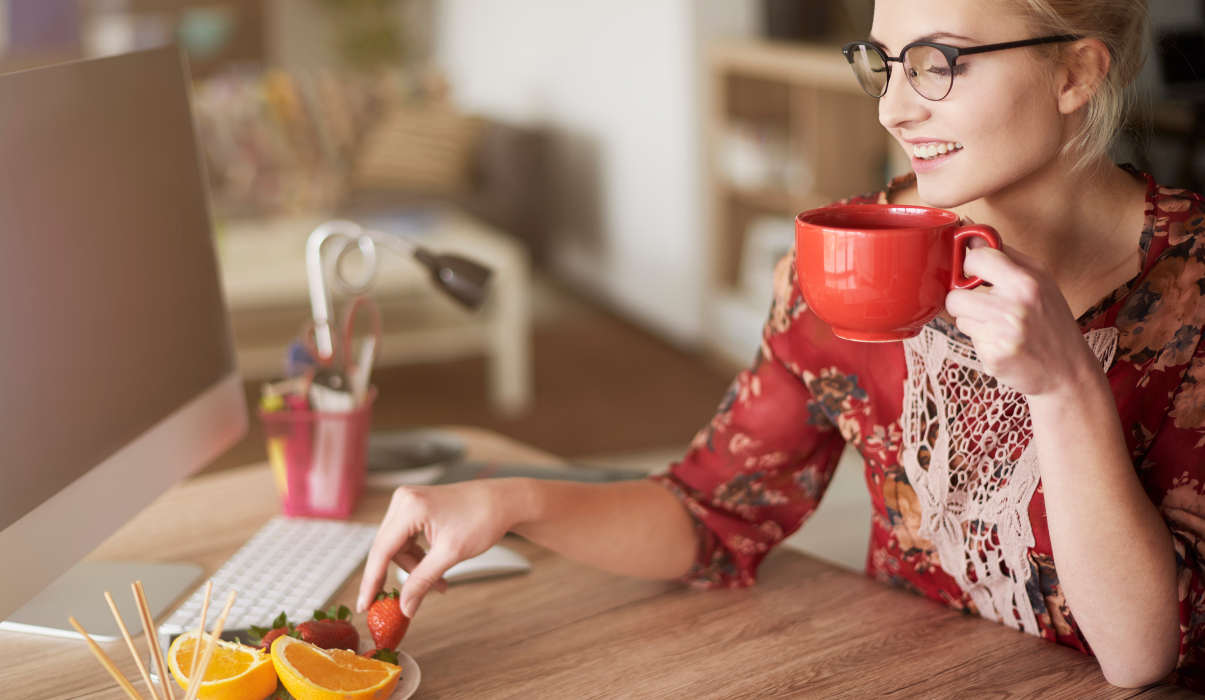 Of course, no breakroom is complete without a selection of coffee and tea. A good coffee maker (or two) is an investment in your office because by providing the necessities you're eliminating the need for your employees to take multiple breaks throughout the day to leave the office for a coffee run.
Breakroom games: Keep them active
When your employees are stuck at a desk all day long, they might need a break that involves activity instead of more sitting. Millennial-friendly offices often include anything from ping pong tables and pool tables to arcade or video games. If you're really ambitious you might even offer lunch time yoga classes or organize a group to do a YouTube workout video in the breakroom together after work.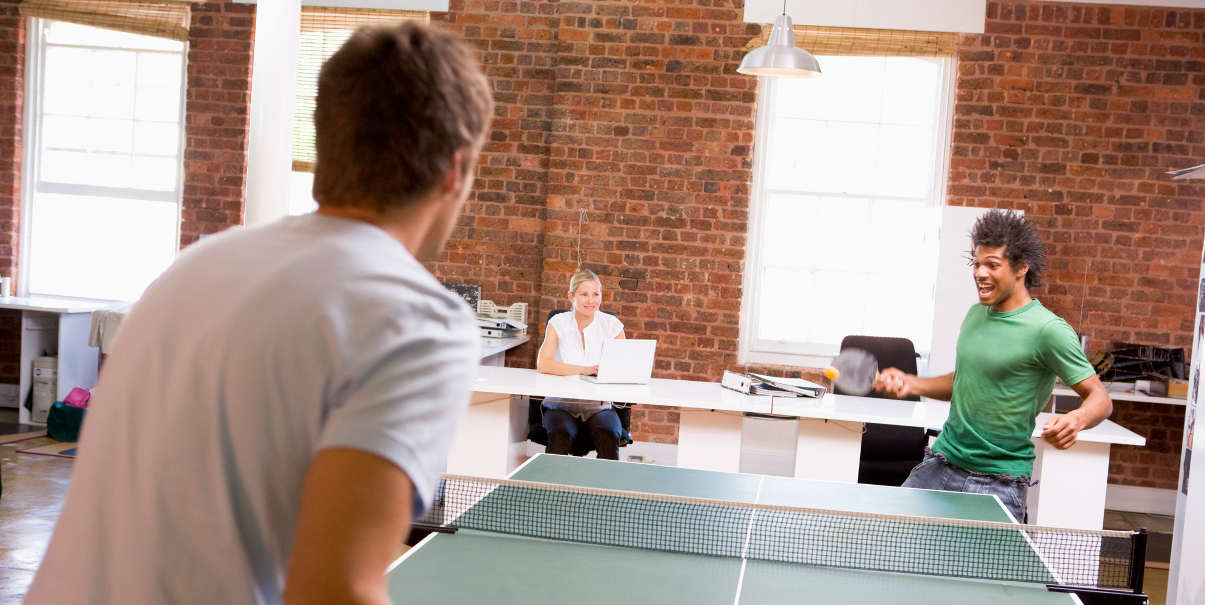 Millennials believe in work-life balance, and that includes striving to incorporate healthy habits into their days. If you promote wellness by offering healthy snacks and opportunities to stay active during the work day, your employees will notice.
Encourage opportunities to be social
The breakroom is the perfect place to advertise office events like participation in a charity 5K or upcoming birthday celebrations. Get a bulletin board and post flyers, sign-up sheets, and any other miscellaneous casual communication you want to share with the office.
Keep the breakroom open and inviting to encourage your employees to interact and be social with each other. Bring in a couple board games like Scrabble or Jenga to give employees a chance to get their mind off work for a little while. Employees who interact with each other on a social level will have an easier time collaborating and working together, so creating a breakroom that enables your employees to spend downtime together is an important part of a positive working environment.