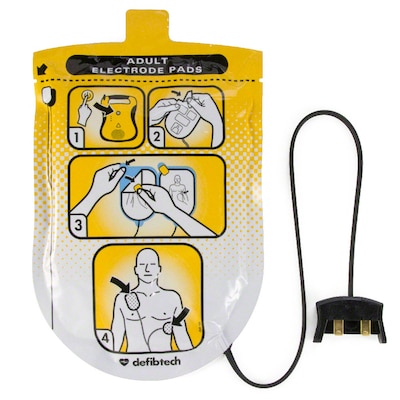 Defibtech Lifeline AED / Lifeline AUTO Adult Defibrillator Pads, 1 Pair (0710-0130)
Defibtech Lifeline AED / Lifeline AUTO Adult Defibrillator Pads, 1 Pair (0710-0130)
Item #: 901-918137
Model #: 0710-0130
Brand: DEFIBTECH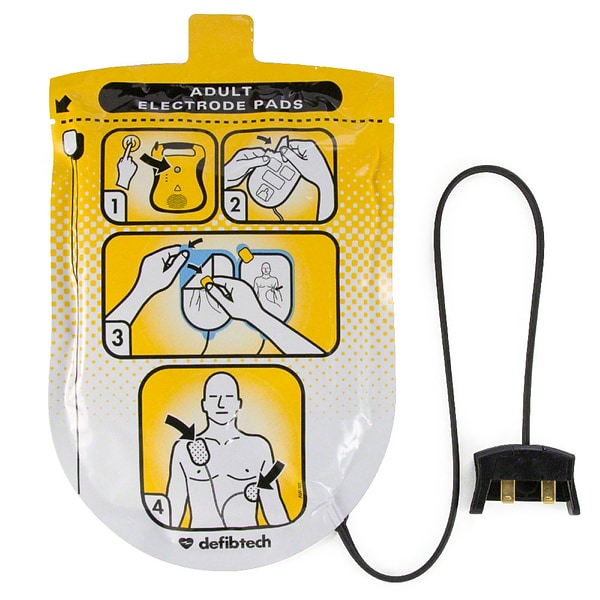 Defibtech Lifeline AED/Lifeline Auto Adult Defibrillator Pads
These pads are quick and easy to use, requiring the rescuer only to open the package and place the pad directly in the center of the victim's chest. These are to be used exclusively with adult victims and only on the Defibtech Lifeline View AED.
One pair of adult defibrillation pads for use with the Lifeline AED and the Lifeline AUTO
These pads are for adult use only (8 years or older)
Pads should be stored connected to the AED
Extra pads can be stored in carrying case (sold separately)
Pad package has a 2-year shelf life
Ideal for schools, offices, stores, factories and other public places
Adult
DEFIBTECH
48"
Yes
2 Years
Pads