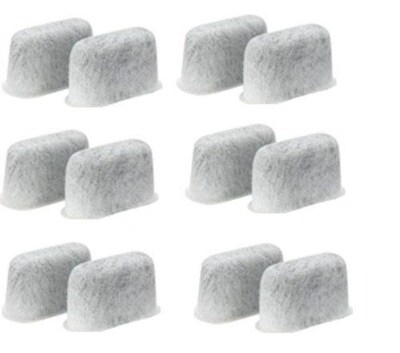 Everyday 24-Replacement Charcoal Water Filters for Cuisinart Coffee Machines (DCCF-24)
Everyday 24-Replacement Charcoal Water Filters for Cuisinart Coffee Machines (DCCF-24)
Item #: 901-2145395ADA
Model #: DCCF-24
Brand: Everyday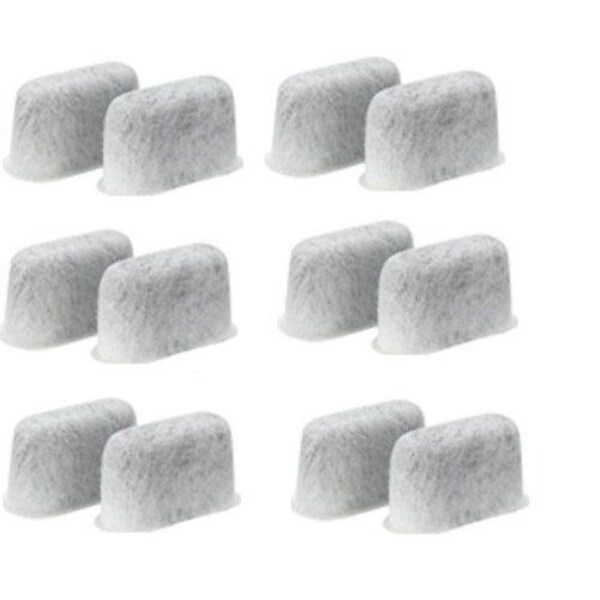 Set of 24 charcoal water filters, for use with all Cuisinart coffee makers requiring a water filter newer model #s listed below dcc-1100, dcc-115o, dcc-1200, dcc-2000, dcc-2200,dcc-2600, dgb-475, dgb-500bk, dgb-550, dgb-600, dgb-700, dgb-900bc brew central model #s cbc-00pc2, cbc-00wpc, dcc-1200 grind & brew model #s dgb-500, dgb-600, dcc-1400, cbc-001, cbc-002, cbc-00bkpc, cbc-sa002 filter brew model #s dcc-900, dcc-1000, dcc-1000bk also fits: bc-00pc2 cbc-00 cbc-002 cbc-00bj2 cbc-00bwbj cbc-00bwpc cbc-00pc2 cbc-00pc4 cbc-00pc5 cbc-00sa cbc-00sa2 cbc-00sa3 cbc-00wpc cbc-4400 cod-400pc dcc-100 dcc-1000 dcc-1100 dcc-1200 dcc-1400 dcc-15bkbj1 dcc-15wbj dcc-200 dcc-2000 dcc-2200 dcc-2400 dcc-490 dcc-490bj dcc-490sa dcc-590pc dcc-900 dcc-900bk dcc-ke12 dgb-500 dgb-600.
High Quality 24-Pack Replacment Charcoal Water Filter for Cuisinart Coffee Machines
These replacement filters are specifically designed for all Cuisinart coffeemakers that require water filters
Removes impurities (chlorine, odors, calcium & others) that interfere with taste and quality. For Best Results Replace Monthly.
Color: White
Dimensions : 9" x 6.5" x 2"
Limited Warranty
Newer model #s DCC-1100, DCC-115O, DCC-1200, DCC-2000, DCC-2200,DCC-2600, DGB-475, DGB-500BK, DGB-550, DGB-600, DGB-700, DGB-900BC Brew Central model #s CBC-00PC2, CBC-00WPC, DCC-1200.
Grind & Brew model #s DGB-500, DGB-600, DCC-1400, CBC-001, CBC-002, CBC-00BKPC, CBC-SA002 Filter Brew model #s DCC-900, DCC-1000, DCC-1000BK.
Everyday
No
Water Dispenser & Filter Type
Replacement Filters