>

>

>

>

First Aid Only™ Burn Kits and Refills
Narrow Your Results
(4 Products)
Sort By:
Best Match

Best Match

Price:High-Low

Price:Low-High

Sale

New

Rating:High-Low

Rating:Low-High
Let us elevate your group practice by stocking First Aid Only burn kits and refills so you can spend more time with your patients. With the right medical equipment, you can keep the work rolling and staff focused on what matters. If your medical office has a question about other antiseptics - please feel free to give us a call!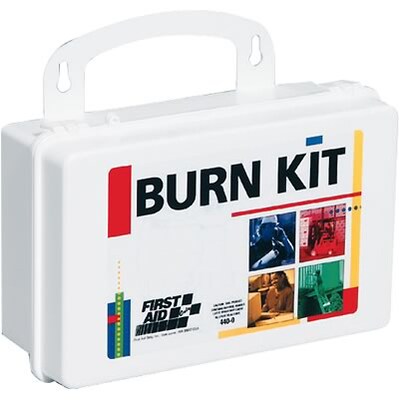 10-person first aid burn kit comes in rugged plastic case with gasket.
Meets or exceeds OSHA requirements.
SS,22900