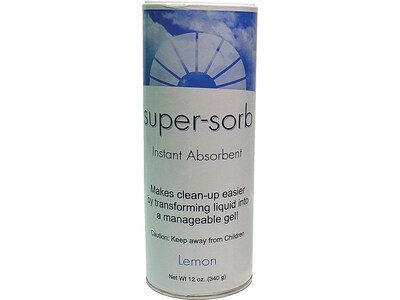 Fresh Products Super-Sorb Instant Absorbent, Multipurpose, 12 Oz. (SSCF22)
Fresh Products Super-Sorb Instant Absorbent, Multipurpose, 12 Oz. (SSCF22)
Item #: 901-154050
Model #: FRS614SSEA
Brand: Fresh Products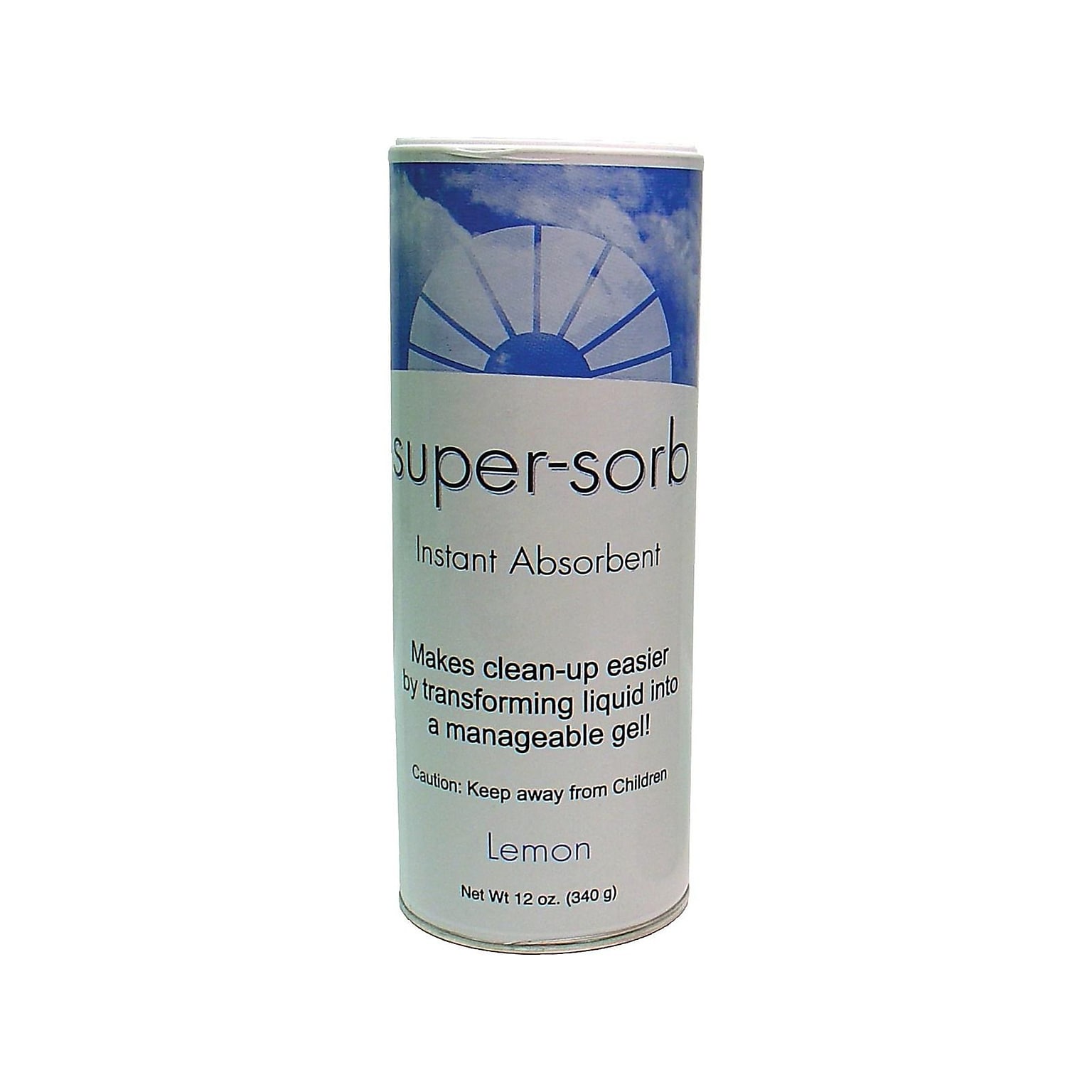 Frequently bought together
Better air care. Better experiences. Freshen your world with Super-Sorb today.
Super-Sorb's highly concentrated formula absorbs up to 400 times its weight and locks away odors.
Powerful Spill Solution: Super-Sorb turns liquids into solids for a much easier cleanup. The Powerful Super-Sorb formula can absorb up to 400 times its weight within two minutes.
Versatile: Super-Sorb quickly soaks up vomit, blood, urine, and other spills on hard surfaces for a simple sweep up. For the hardest to clean messes, Super-Sorb has your back.
Incredible Fragrance: Cleans and absorbs spills while leaving a pleasant lemon scented fragrance that freshens the affected area.
Environmentally Friendly: Formulated with a bio-degradable cellulose base so it's safe for the environment and people.
Technical Specifications: 3 1/8"L x 3 1/8"W x 8"H. Weight: 12.8 ounces. Made In USA.
Introducing Super-Sorb, the ultimate absorbents for the toughest spills. Super-Sorb turns liquids into solids for a convenient and efficient clean up. The powerful formula can absorb 60x its weight immediately and up to 400 times its weight within 2 minutes. Simply sprinkle a little Super-Sorb over a major spill or liquid mess and watch as it absorbs for you to simply sweep away. The Super-Sorb leaves behind an incredible fresh scent so you can breathe easy. Formulated with a bio-degradable cellulose base so its safe for the environment and people. Better air care. Better experiences. Freshen your world with Super-Sorb today.
Safety Data Sheet