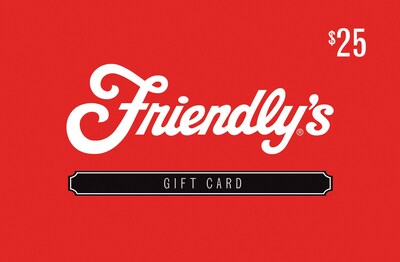 Friendly's $25 Ice Cream Design Gift Card (67849B2500)
This product is not eligible for earning or redeeming points.
Friendly's $25 Ice Cream Design Gift Card (67849B2500)
Item #: 901-1588192
Model #: 67849B2500
Brand: Friendly's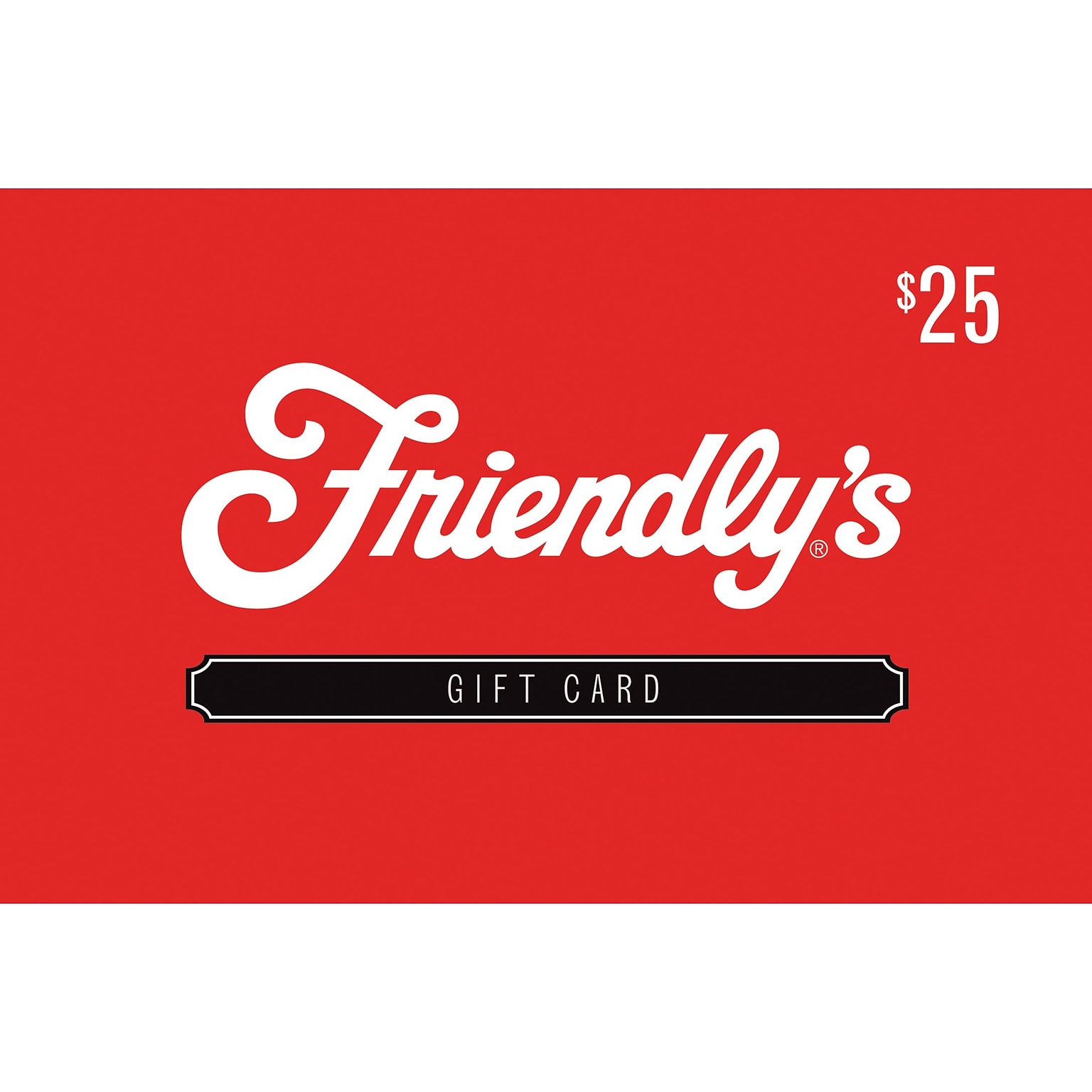 Business customer exclusive
We apologize. Due to contractual obligations, this item can only be purchased by registered business customers
If you are a registered business customer, please sign in to purchase by clicking the "My Account" link at the top of the page
Gift Card Limits & Restrictions
Due to federal money laundering laws, Quill cannot sell more than $2,000 in gift cards in a single transaction.
QuillCASH™ cannot be redeemed for or applied against third-party gift card purchases.
First-time Quill customers must prepay all gift card orders.
Product details
Dollar Amount
Gift Card Class
Gift Card Type
Brand
Friendly's Gift Card $25
This git card is for $25 at Friendly's restaurants. Friendly's Ice Cream. LLC is a restaurant company, with an iconic brand name, serving signature sandwiches, burgers and ice cream desserts in a friendly family environment. For over 78 years, Friendly's restaurants and dedicated service teams have delighted generations of guests.
A $1.99 secure shipping fee that covers trackable shipping through the US Post Office, to ensure safe arrival is added to the cost
Redemption: In store only
No expiration dates
These gift Cards are valid only at Friendly's restaurants
Use of this Card constitutes acceptance of the following terms and conditions:
This Gift card product is issued by Friendly's GCA and distributed by Blackhawk Network. You may redeem this card for food, beverages and gratuities at any participating Friendly's Restaurant. This card is not redeemable for cash, except as required by law, and it does not expire or lose value over time. Lost or stolen cards will not be replaced. Protect this card like cash. Use of your Gift Card product constitutes acceptance of these terms. Gift Card product has no value until activated.
Friendly's
$25
Restaurants & Dining
Classic