>

>

>

Hammermill® Great White® Recycled Copy Paper
Hammermill® Great White® Recycled Copy Paper
(2 Products)
Sort By:
Best Match

Best Match

Price:High-Low

Price:Low-High

Rating:High-Low

Rating:Low-High
20-lb. white office paper with a 92 GE brightness rating.
When you need a sheet with 30% post-consumer fiber, Great White® 30 is the perfect choice. Formulated with a flat, even surface for consistently high readability. 99.99% JAM-FREE™ guarantee. Acid-free. This product was made from wood that came from a
certified managed forest. ...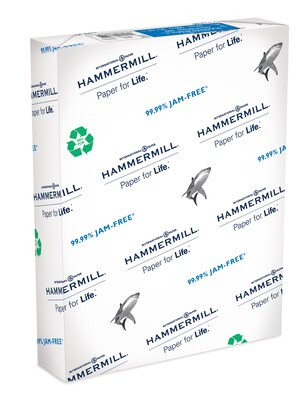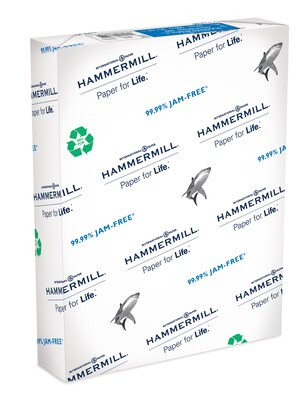 20lb., 92 bright with good image contrast for easy readability
Contains 100% post-consumer fiber
Acid-free for longer-lasting documents
SS,71635