HP 488069-B21 Trusted Platform Module kit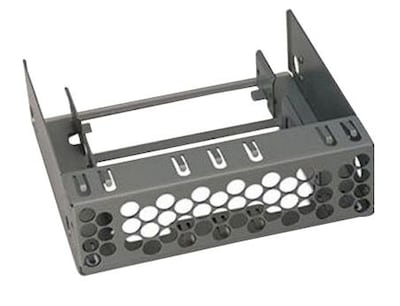 Description
HP Trusted Platform Module Kit - Serious Server Security
The HP Trusted Platform Module kit physically locks down your servers, giving you the best possible security for client information, authentication keys, and the trade secrets that give you the edge over your competition. It installs securely and cannot be forced open by unauthorized parties. You can interface with it through your installed browser, which means the data it protects can be salvaged with a restoration key.
Product type: security kit

Compatibility: HP proLiant SL2x170z generation 6

Unique to the server
A Hardware Solution
Installing this HP Trusted Platform Module kit puts a physical barrier between unauthorized users and the sensitive data you want to protect. It locks down tight with a rivet that can't be removed without sacrificing the data on your server, ensuring that client files won't fall into the wrong hands.
Easy to Use
This security module can be accessed through the browser you have installed on your drive, which makes upgrades and recovery as easy as pulling up the control application and entering the provided recovery key. While it cannot be transferred after installation, the Trusted Platform software allows for data transfer with a new installation, so you won't lose a thing during your next upgrade.
The High-Security Center
Using the HP Trusted Platform Module kit to lock down your servers will raise the security profile of your data center or IT department. This is especially helpful when your company undergoes an SAS-70 security audit for financial or other sensitive transactions.
Specifications
Brand

: HP

Customizable

: No

Weight

: 1.00 lbs. per Each