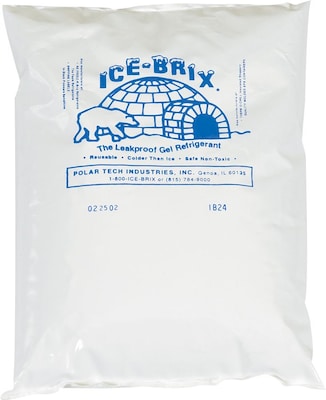 Ice-Brix™ Cold Gel Packs, 6 oz, 5.5" x 4" x .75" 48/Carton (IB6BPD)
Ice-Brix™ Cold Gel Packs, 6 oz, 5.5" x 4" x .75" 48/Carton (IB6BPD)
Item #: 901-593521
Model #: IB6BPD
Brand: Ice-Brix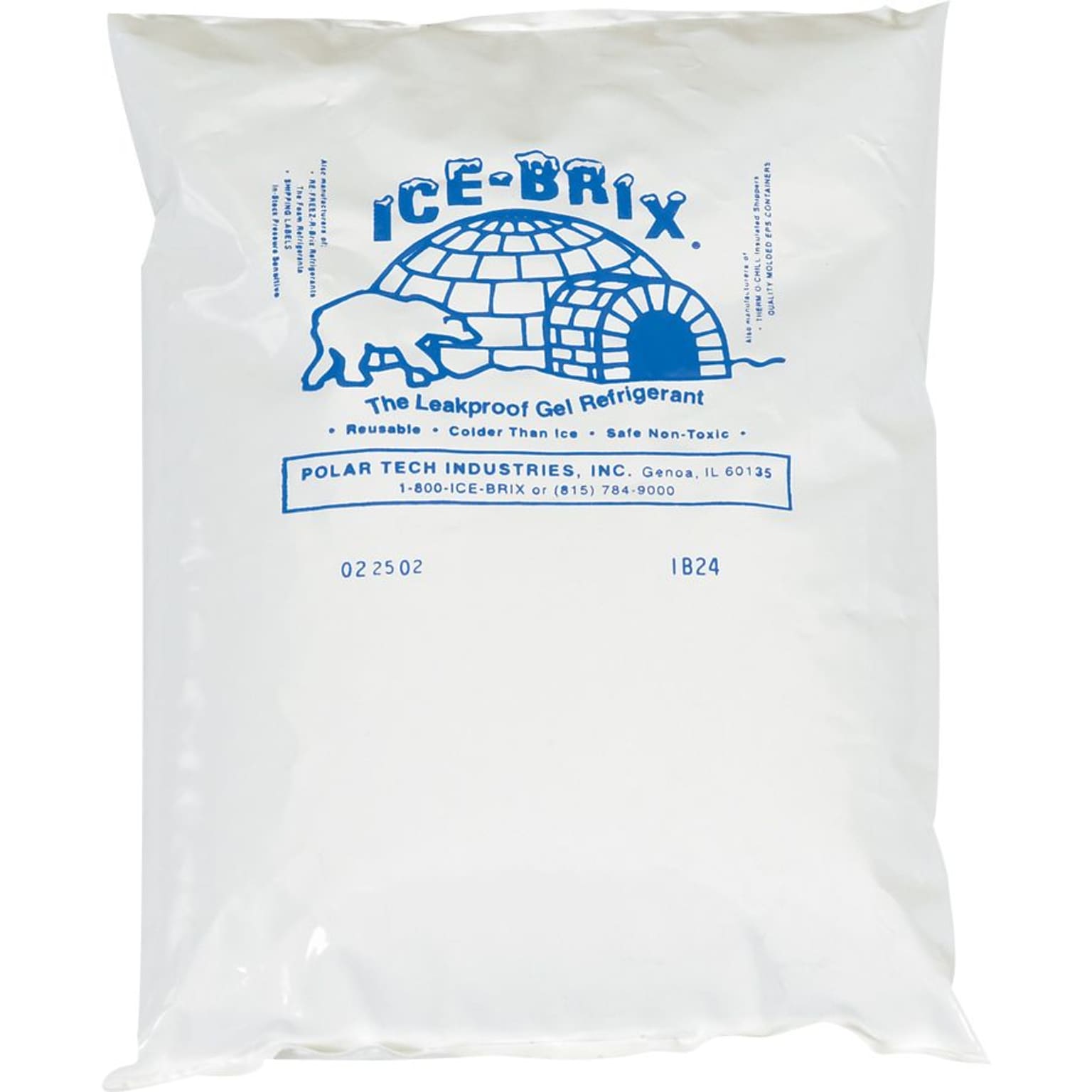 Keep perishables at a constant and desirable temperature for days or extend your shipping times. The ultimate in refrigerant packs.
Leak proof, reusable and economical to use
Dimensions: 5.5" x 4" gel pack, 3/4" thick
6 oz packs
48 per Carton
Extend your shipping times - keep perishables at a constant and desirable temperature for days
Specially formulated with food-safe, nontoxic materials that stay colder than ice
Food-Safe Materials
Pack food products for shipping using these Ice-Brix cold packs and keep the items at a safe temperature while in transit without worrying about contamination. These refrigerant cold packs are specially designed with nontoxic, food-safe materials that keep your items cold without creating any sort of health hazard.
Lightweight and Economical
Add Ice-Brix cold packs to an insulated shipping container without adding weight that will result in high postage costs. These lightweight packs weigh only 6 ounces, so adding two or three to a container is a negligible addition. Each case contains 48 cold packs, making them an easy and cost-effective way to refrigerate products in transit.
Leakproof and Reusable
A thick poly pouch protects the gel refrigerant inside these Ice-Brix cold packs and prevents leaks that could damage your products. Save money on shipping supplies by reusing these cold packs whenever you need to maintain products at a cold temperature.