>

>

>

>

KleenGuard® Liquid & Particle Protection Coverall
Narrow Your Results
(7 Products)
Sort By:
Best Match

Best Match

Price:High-Low

Price:Low-High

New

Rating:High-Low

Rating:Low-High
Category

KleenGuard® Liquid & Particle Protection Coverall
Brand

Kimberly-Clark Professional

(3)
Material

Patented Microforce Barrier SMS Fabric

(1)

Microporous Laminate Film

(1)
Style

Elastic back, wrist and ankles

(1)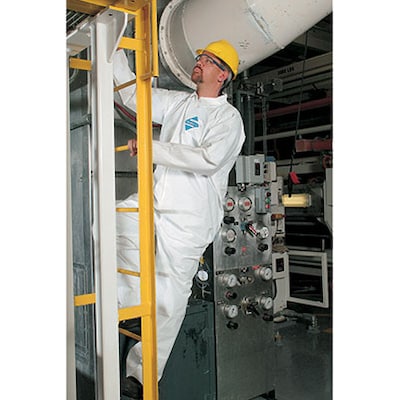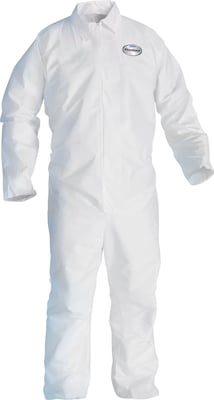 Coveralls
20 per carton
Zipper Front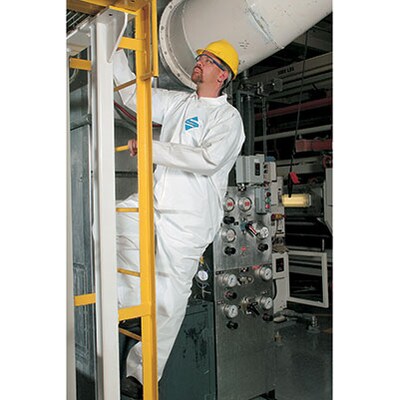 Particle protection coveralls
Size XL
25/Carton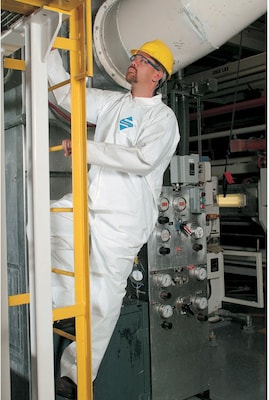 Particle protection coveralls with a zipper and elastic wrists
Size XL
25/Carton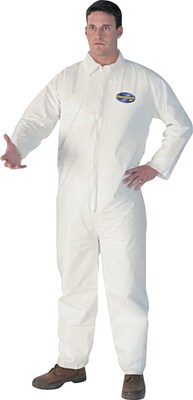 Made of breathable microporous film laminate
Hooded and booted - Zipper front, elastic wrists & ankles
Provides better liquid and particulate barriers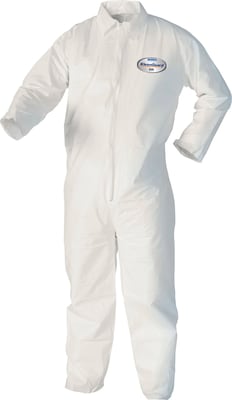 White, zipper front protective clothing is comfortable to wear and features open wrists and ankles. Providing comfortable KleenGuard Coveralls helps your staff stay compliant.
The breathable, microporous film laminate acts as a chemical protective barrier against debris, non-hazardous liquid chemicals and dry particulates.
Disposable KleenGuard coveralls meet ANSI/ISEA 101-1996 sizing standard, are low lint and have serged seams for a clothing-like feel.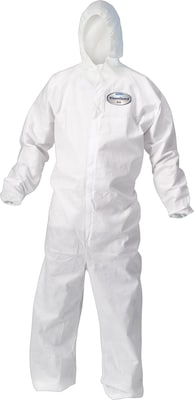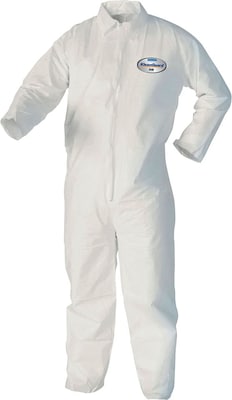 Made of breathable microporous film laminate
Hooded and booted - Zipper front, elastic wrists & ankles
Excellent liquid and particulate barrier protection
SS,79878