Few things are scarier to someone who works on an electronic device every day than the idea of irreparable computer damage. Not only are laptops, computers, and accessories expensive to replace, but they also contain valuable data, files, photos, and more.
If you want to avoid the headache of losing all this data and investing in a new device, it's important to take steps to protect your computer, laptop, and other workplace accessories. Here are several strategies for doing just that, plus tips to find the best laptop backpack for added protection.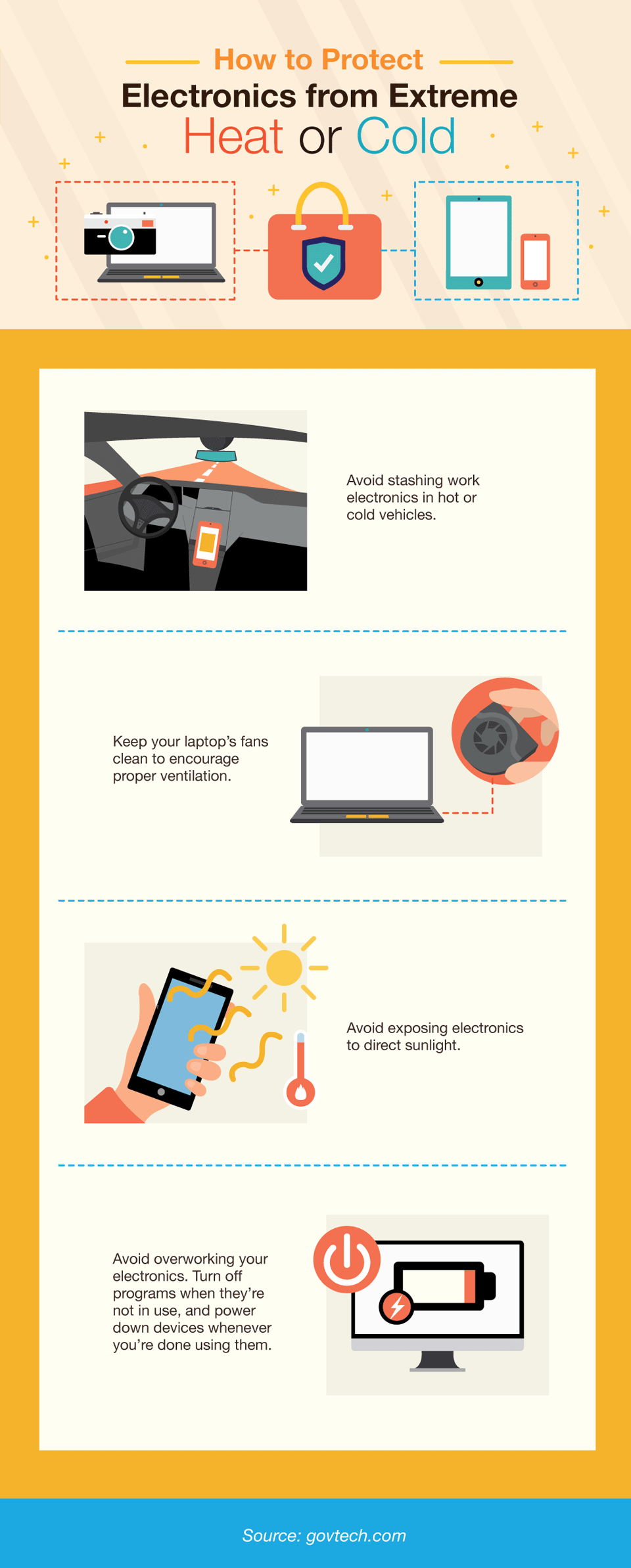 How to Protect Your Work Electronics
Keeping your workplace devices safe requires a little planning and effort, but pays off in greater peace of mind and longer-lasting electronics. Aside from the obvious anti-theft tips (never leave electronics in an unlocked vehicle, secure electronics at night, etc.), here are several strategies to keep your work electronics safe and sound.
Protect computers from power surges
Power surges can zap a computer faster than you can say, "Oh no!" Protect your laptop by using three-pronged plugs whenever possible, unplugging the device during thunderstorms, and investing in a surge protector.
Protect electronics from extreme cold or heat
There are several ways you can accomplish this. Avoid stashing work electronics in hot or cold vehicles and don't expose electronics to direct sunlight. Keep your laptop's fans clean to encourage proper ventilation. And finally, avoid overworking your electronics: Turn off programs when they're not in use, and power down devices whenever you're done using them.
Avoid eating or drinking near electronics
Crumbs can gum up a keyboard while spilled drinks spell disaster for tablets, smartphones, laptops, and just about every other device. Whenever possible, avoid eating or stashing drinks near work electronics.
Prepare a laptop for transportation before moving
When carrying a laptop from one room to another, make sure to close the lid first. If you transport the laptop a longer distance, power it off or put it in sleep mode before you leave, and place it in a protective carrier. Never lift or carry the laptop by its screen.
Invest in a laptop carrier
Whenever you transport your laptop to meetings and between work and home, and while traveling, use a dedicated laptop carrier to protect from scratches, dents, drops, and other damage. In the following sections, we'll explore how to identify the best laptop backpack for your needs.
Tips for Purchasing a Laptop Backpack
So you're ready to invest in a laptop bag or backpack? Before you whip out your credit card, take the following into consideration.
Choose your bag type
Laptop carriers can take several forms, from laptop bags to laptop backpacks and messenger bags. Each of these different bag types has its own characteristics. Many computer manufacturers will recommend a particular type of carrying case, so take that into consideration when deciding on a bag for your laptop. As a general rule, laptop backpacks offer the most comfort, durability, and protection.

Decide between top loaders and zippers
Different laptop carriers feature different loading options. The two most common options are top-loading bags and zippered bags.
Top loaders typically feature an opening at the top of one large, main compartment. This opening can be closed via a flap or "hood" that is secured with a cinch, buckles, or straps.
In contrast, zippered bags use (you guessed it!) zippers to close up the bag. These options may open on the top and/or along the side of a bag. They are also more likely to feature several compartments of different sizes.
Because they lack zippers, top-loading bags may be more durable. That said, many people find zippered options easier to use.
Consider the intended use of the bag
Do you plan to use the laptop carrier for everyday commuting, hauling your laptop around the office or workplace campus, or for travel? The answer to this question may help you determine the right carrier for you.
For example, if you'll use the bag for travel, then you may want to look for an option that lets you access the computer easily as you pass through airport security. (In this case, zippered bags may be preferable to top loaders.) If you'll be using the backpack to commute outdoors in a variety of weather conditions, then it's especially important to look for waterproof materials.
Consider the laptop size (and measure it properly)
Many laptop carriers are designed for specific laptop sizes, and it's important to take this sizing into account as you shop for a new laptop backpack or bag. The laptop should fit snugly into its designated compartment or else you'll risk jostling it around and potentially causing damage. On the other hand, a laptop bag that is too small for your laptop won't do you any good. This means it's essential to measure your laptop properly so you can identify the right bag size.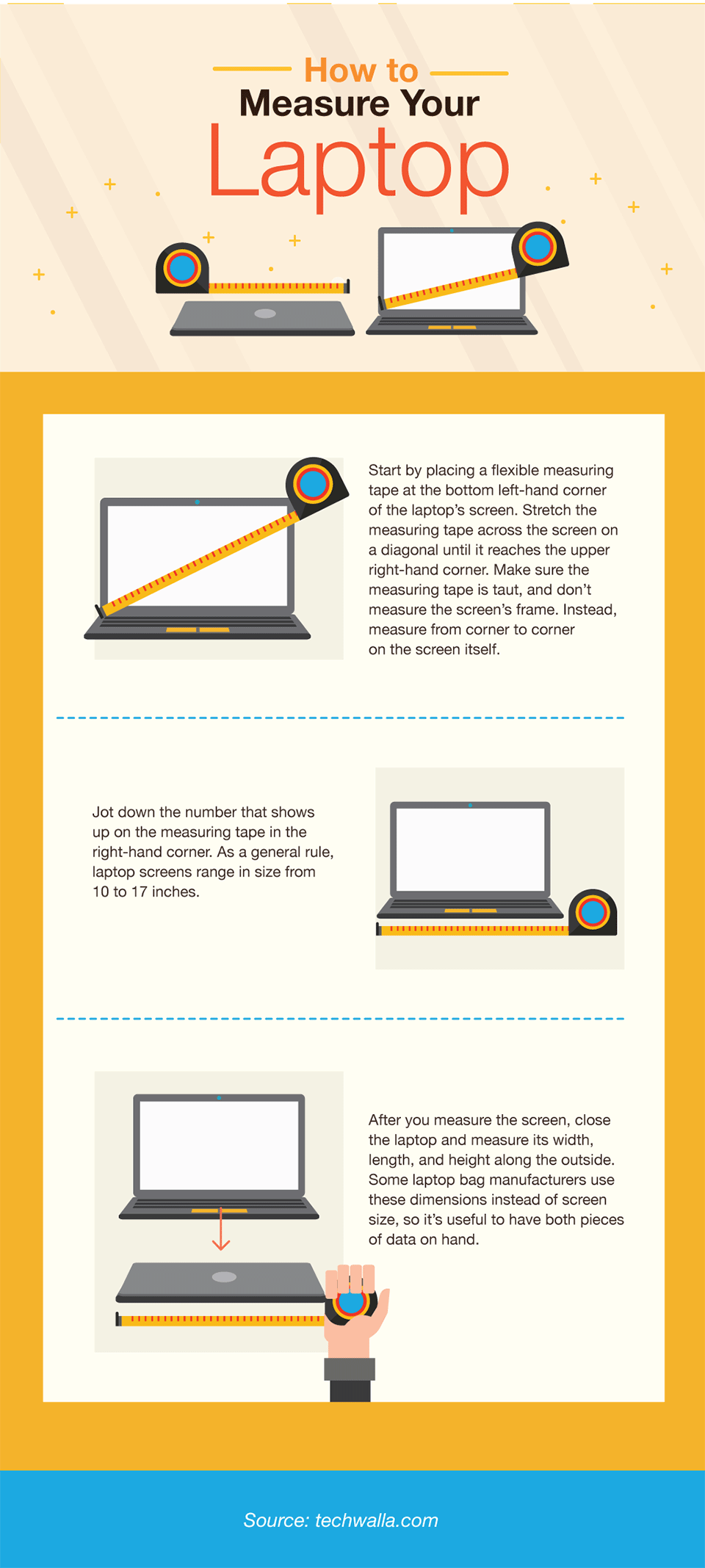 Top Laptop Backpacks
Ready to invest in a protective laptop backpack? Below are some of the best options on the market.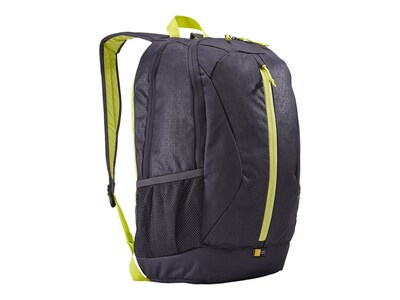 Case Logic Personal and Portable Laptop Backpack
The manufacturers of this durable backpack stand by their product so much they offer a 25-year warranty. The bag features several storage compartments (including a stretch-fit pocket for clothes or shoes, a hidden cash-stash pocket, room for small devices and cords, and side pockets for water bottles). Load it up with everything you need for a day away from home.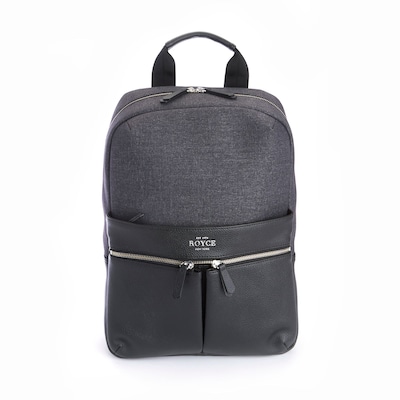 Royce Leather Power Bank Charging Backpack
This attractive bag is packed with useful features including ample storage space, padded compartments for both laptop and tablet storage, and a power bank that lets you charge a cell phone or tablet anywhere. It was designed in New York City for high-powered professionals who are often on the go.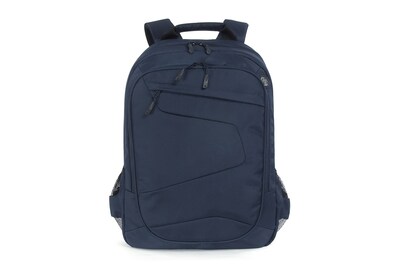 Tucano Lato Blue Backpack
This is an ideal backpack for commuters, thanks to its ergonomic and lightweight design and the extra padding on the back panel and straps, which ensure comfort even during long periods of wear. The integrated laptop compartment of this stylish backpack is designed to fit notebooks or MacBooks ranging from 15 to 17 inches, while the internal scratch-resistant pocket secures a tablet, and the mesh side pockets offer quick access for umbrellas, snacks, water bottles, and the like. If blue isn't your style, this backpack is also available in black.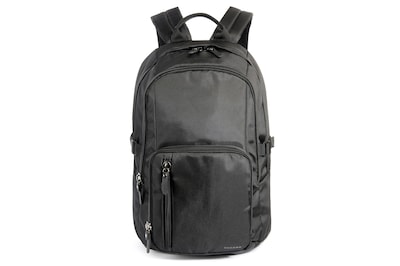 Tocano Centro Black Business Backpack
Designed specifically with businesspeople in mind, this backpack features a compact, modern design and durable fabric. The roomy interior offers excellent organizational capabilities thanks to its use of panels and several distinct pockets (including a roomy main compartment, a dedicated pocket for a tablet or iPad, and a well-padded laptop compartment). It remains comfortable during long commutes thanks to its padded, ergonomic shoulder straps.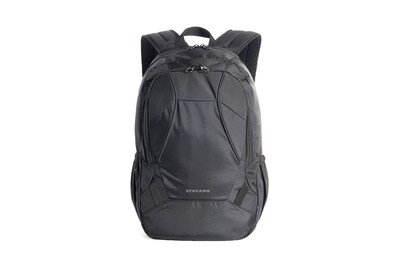 Tucano Doppio Black Urban Backpack
Blend form and function with this backpack's stylish, compact design and user-friendly details, which include a padded laptop compartment (suitable for laptops in the 15-inch range), several other compartments for maximum organization, mesh side pockets for quick access to items such as a water bottle or umbrella, and an ergonomic, extra-padded back panel and straps.
Armed with a properly fitted laptop backpack, you can enjoy greater peace of mind and vastly increase the odds of your laptop surviving transport unscathed.
Share this infographic on your site
Laura Newcomer
Laura Newcomer is a writer, editor, and educator with multiple years of experience working in the environmental and personal wellness space. Formerly Senior Editor at the health site Greatist, Laura now lives and works in Pennsylvania. Her writing has been published on Washington Post, TIME Healthland, Greatist, DailyBurn, Lifehacker, and Business Insider, among others. She has taught environmental education to students of all ages in both Pennsylvania and Maine, and prioritizes living an environmentally sustainable lifestyle. She's a big proponent of creating self-sustaining communities and accessible healthy food systems that care for both people and the earth. An avid outdoorswoman, she can often be found hiking, kayaking, backpacking, and tending to her garden.