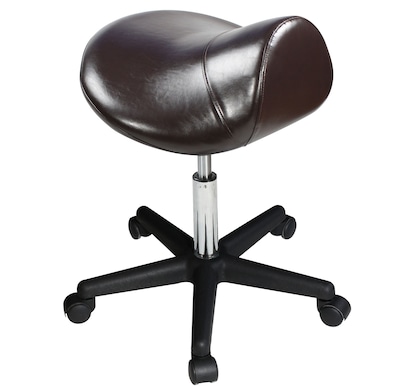 Master Massage Ergonomic Saddle Chair-Saddle Stool- Hydraulic Swivel Rolling Chair Coffee
Master Massage Ergonomic Saddle Chair-Saddle Stool- Hydraulic Swivel Rolling Chair Coffee
Item #: 901-1955041MAS
Model #: 91558
Brand: Master Massage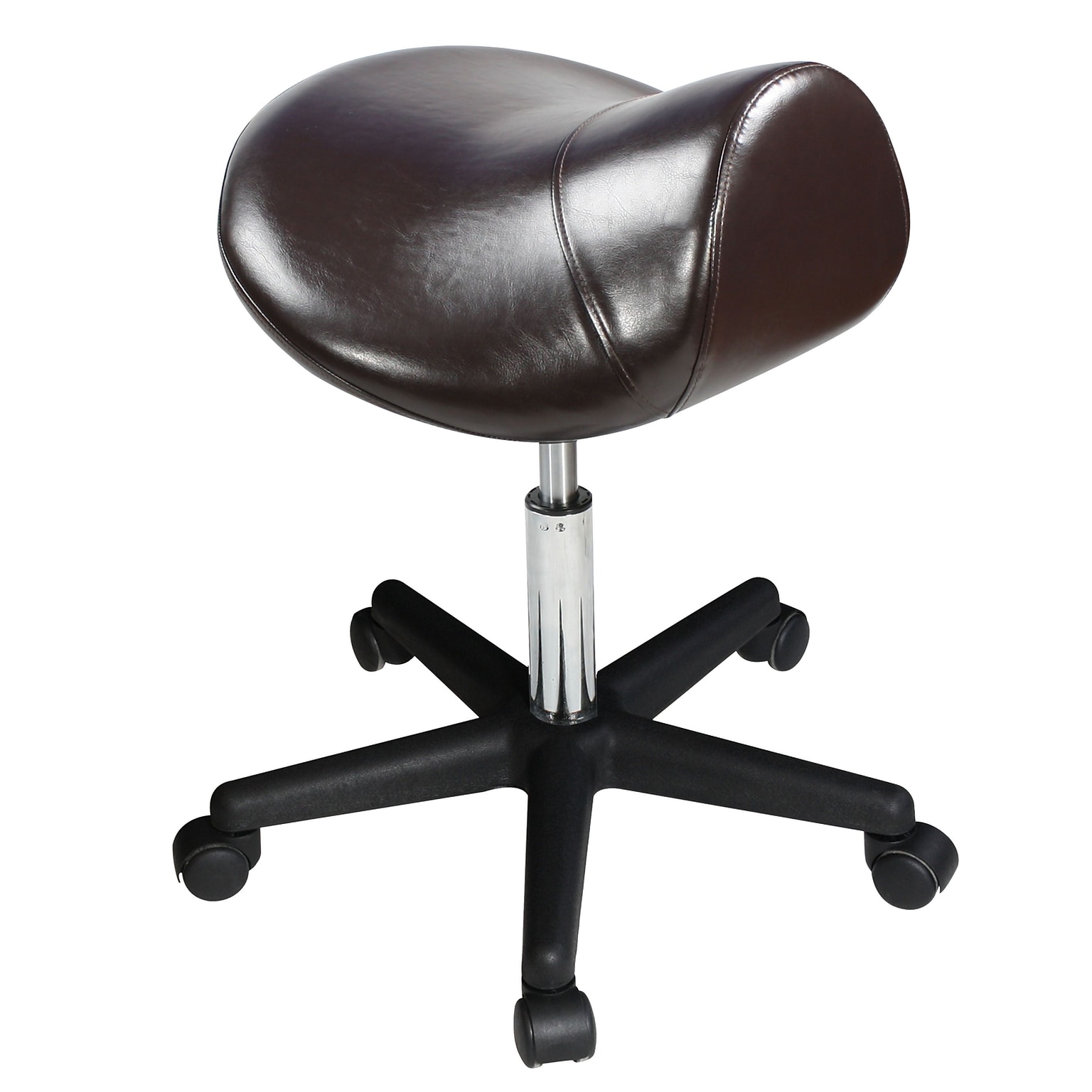 Frequently bought together
Insist on the Best with Master Massage
Give your clients the ultimate relaxation experience with our 28" Fairlane Portable Massage Table. Not only is it crafted with luxurious Multi-Layer Small Cell foam, but the "Big Top" design and square corners are ideal for an unbeatable massage session! Therapists of all kinds love this folding beauty bed; from tattoo artists to sports therapy professionals, they trust Master Massage for high quality equipment.
Unbeatable Comfort & Support- This saddle stool & saddle chair is specially crafted to provide you with superior comfort and support up to 550 lbs. This saddle rolling stool is designed to alleviate back pressure and reduce discomfort, you can now sit for extended periods without any hassle.
Molded Foam- Specially molded foam provides a luxurious and comfortable seat base that is 2.5" thick. Unlike glued foam or think foam from other saddle rolling chair, this saddle chair can be used as a barber stool, salon chair, clinic stool, workshop stool, posture chair, tattoo artist chair, office stool, dentist chair, lash chair.
Smooth Movement- Roll around with ease, thanks to smooth polyurethane wheels. This massage stool & saddle stool rolling chair is not only safe to use on hardwood floors and carpets, but also helps you move around quickly and easily as you go about your day.
Premium Upholstery- The sleek and stylish design is covered in high-quality PU upholstery, which is hypoallergenic, CFC-free, oil resistant, and waterproof. Rest easy knowing our esthetician chair is built to last. Plus, with our limited Lifetime warranty, you can enjoy this stylist stool for years to come.
Find Your Perfect Fit - Whether you're a professional or using this posture stool at home, our adjustable salon stool / beauty chair allows you to customize it to your exact specifications. With a height range of 20.5" to 27.5"; you can easily find the perfect fit for your needs.
4" of our Exclusive Small Cell Foam (denser than other foams) - delivers superior comfort for many years!
Extra Large, Steel Mounting Plate under the seat - 2x larger than other stools; SAFER than regular stools!
Foam Cushioning System is permanently molded to seat base (not just glued like other stools) - will last for years without looking worn!
Hypoallergenic, CFC-free, oil & waterproof upholstery
Hypoallergenic, CFC-free, oil & waterproof upholstery.
The Saddle Chair from Master Massage is here to ensure that your comfort and support never take a backseat. Boasting an unbeatable weight capacity of up to 550 lbs., this tattoo artist saddle chair offers superior comfort and support for extended periods of sitting, no matter your activity. To make sure you have the best user experience, we crafted this barber chair with specially molded foam that is 2.5" thick for luxurious comfort. Plus, it won't wear or tear like glued foam will! The Master ergonomic height adjustable saddle stool boasts a large, comfortable 360 Degree swivel seat, and when you're ready to move around the office or salon, you can easily do so on its smooth polyurethane wheels which are perfectly safe on both hardwood floors and carpets. Not only is our dental chair built to last, but it looks great too, with its sleek and stylish design covered in high-quality PU upholstery. You'll also be able to find your perfect fit every time, thanks to its adjustable height range of 20.5" to 27.5" - plus our limited Lifetime warranty gives you absolute peace of mind. Each element of the tattoo stool has been engineered for comfort, stability and longevity and is perfect for professionals and novices alike.This Master Saddle Chair can be used as a clinic chair, workshop chair, tattoo chair, office chair, massage therapist chair, dentist stool, beauty stool, bar chair, studio chair, and stylist chair.
Yes
Master Massage
Brown
Saddle Stools
Rich Coffee
300