Shelving isn't simply a place to put your binders, folders, and reference books. It's one of the most versatile storage solutions. Whether you want to keep items on display, locked away yet accessible, or neatly organized for easy retrieval, there's a shelving system for you.
And despite their functional purpose, shelves and shelving units can be things of beauty. They have the potential to transform a workspace with eye-catching designs, bold colors, and interesting configurations without losing any of their invaluable practicality.
So let's take a look beyond the plain white shelves of countless work environments. Let's explore some shelving ideas that add style and sophistication—as well as storage—to any office space.
When is a right angle not the right angle?
The first thing to do is forget about parallel lines, 90-degree angles, and flush configurations. All it takes is a little bit of imagination and you can make shelving so much more interesting than that.
But start simple. Experiment with a set of vertically stacked wall shelves that end at different horizontal points, creating what a typesetter might refer to as a "ragged margin". Even this very subtle difference can bring your setup out of the norm and create a spellbinding visual.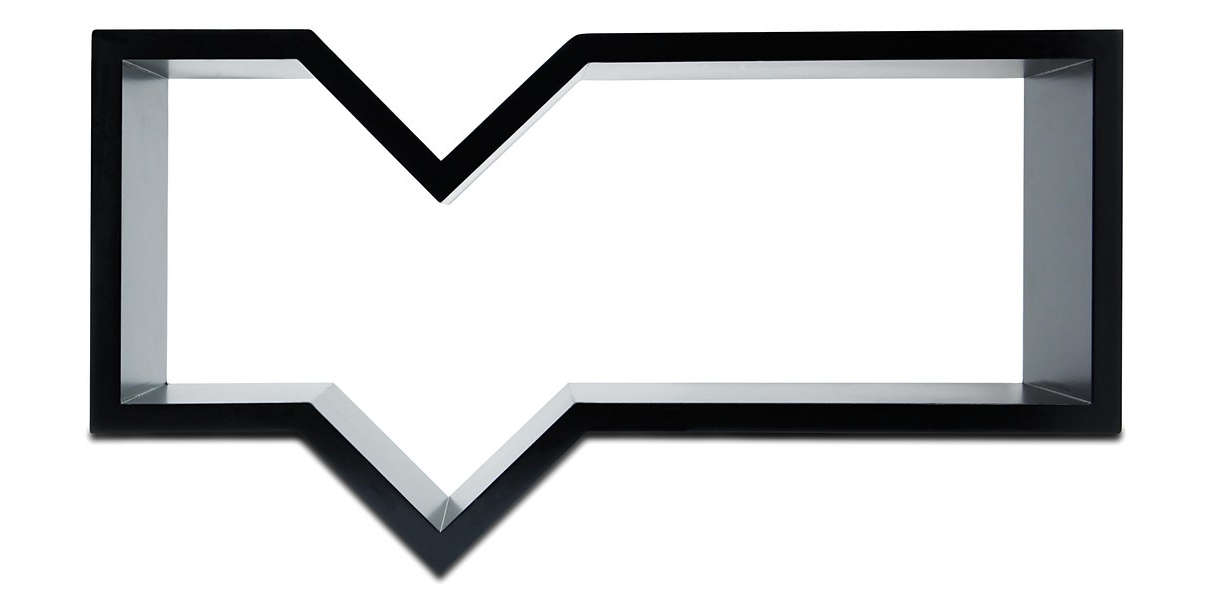 Have fun with angles, too. Install box shelving at 45-degree angles to store books and binders diagonally, and ensure they'll never fall off the end. Some shelves have similar expectation-defying features built in, such as this eye-catching wall shelf from Nexxt.
And there's no reason why intersecting wall shelves can't work as well in the workplace as they do in the home. Make a centerpiece out of the many different shapes, sizes, and opportunities the intersections create.
Colored shelves in the office
If life is like a box of crayons, why limit yourself to just one or two colors? Think of office walls as your canvas and pick out shelving that creates captivating contrasts.
Red on green. Yellow on gray. Blue on orange. Take the lead from your corporate logo—or try out different combinations for different departments. And think ahead to the type of items your shelving will hold. In general, dark-colored shelving will exude understated elegance, whereas bold or bright shelves will stand out and call attention to their contents.
Reimagining a shelving classic
Picture rails were once commonplace in homes all over the world. Narrow strips of molding installed close to the ceiling, they would provide a handy way to hang pictures (literally) without putting holes in the wall.
They have since been superseded by ledge-style shelving, which is just deep enough to accommodate photos, posters, and other upright prints. That means it's not exactly suitable for large or bulky items, but it could be the perfect solution to showcase awards and artwork depending on the nature of your business.
If you're pushed for space—or if you have a lot of framed or print material to display—set aside wall space and install ledge shelving in long rows (perhaps with a ragged margin effect). It's an inexpensive-yet-eye-catching way to display your wares, upgrade your decor, and save on floor space all at the same time.
Out-of-the-box style
Of course, you don't have to be an interior designer to achieve spectacular results: sometimes the design of the shelving itself is enough to enhance your office's style statement. Even plain bamboo boards can become a conversation piece with decorative brackets, such as the angular hardware in this imaginative unit from Aderet.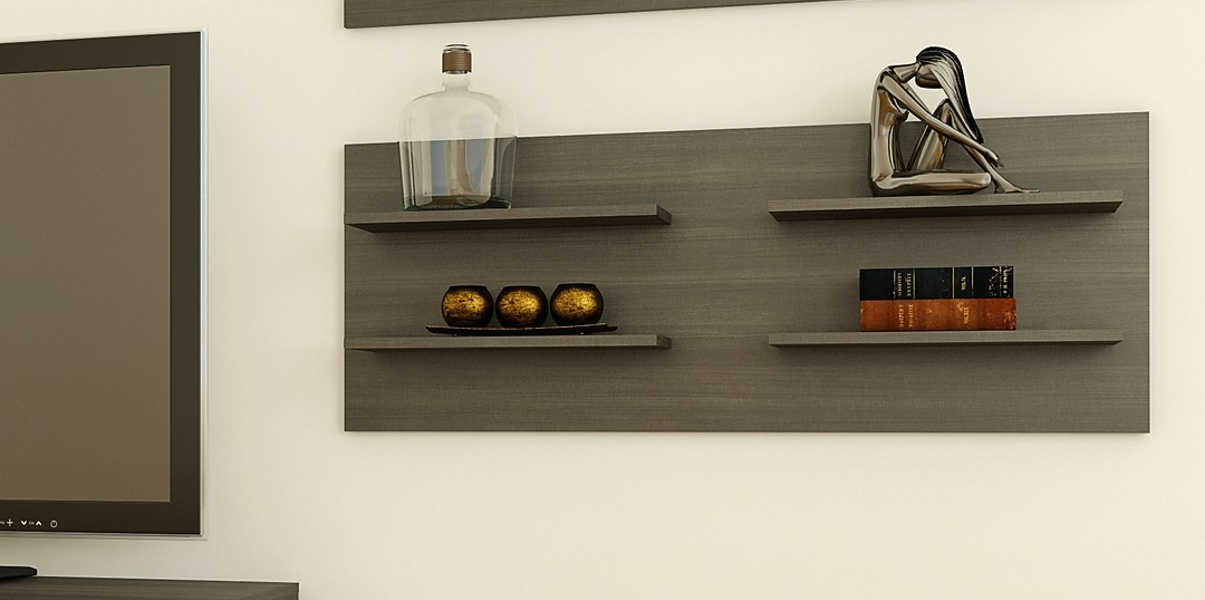 For a quick and easy decor makeover, check out designs that go beyond the usual board-and-bracket configuration. For instance, integrated wall panels— like this laminate wall panel from Allure—come complete with their own backing for a coordinated look.
And don't forget that there are shelving solutions designed specifically for difficult-to-decorate places, such as corners. With smartly designed pieces like Danya's corner wall mount shelf, you can transform unused space into a valuable storage solution—and create an attention-grabbing conversation piece in the process.