Ergonomics—fitting a job to a person—is a term we're all familiar with, but it's easy to forget just how much it affects not only our day-to-day productivity but also our wellness overall. But the average American office worker spends most of his or her day sitting at a desk, which means it has become critical to mitigate the negative effects of what is sometimes referred to as "sitting disease".
Of course, it's always good to simply spend less time sitting if possible—hence the rise of standing desks, at-work exercise routines, and other health-conscious workplace innovations—but there are ways to ensure time spent sitting is more comfortable and has fewer unwanted side effects. Here's our ergonomic checklist for any office.
Comfort-first workplace seating
Okay, so the humble office chair is the most obvious and most ubiquitous type of office equipment, but that doesn't mean you should adopt a one-size-fits-all approach. In fact, seating has perhaps the single most significant effect on our health and comfort in the workplace. You should look at office chairs not as a means to an end, but as an important investment in your workers' health and happiness. To accommodate employees of all statures, make sure:
the height of the seat pan is adjustable from 16 inches to 20 inches, and can be tilted a few degrees in either direction;
the seat back can be adjusted between approximately 93 and 113 degrees in relation to the seat pan;
the seat has lumbar support with adjustable height.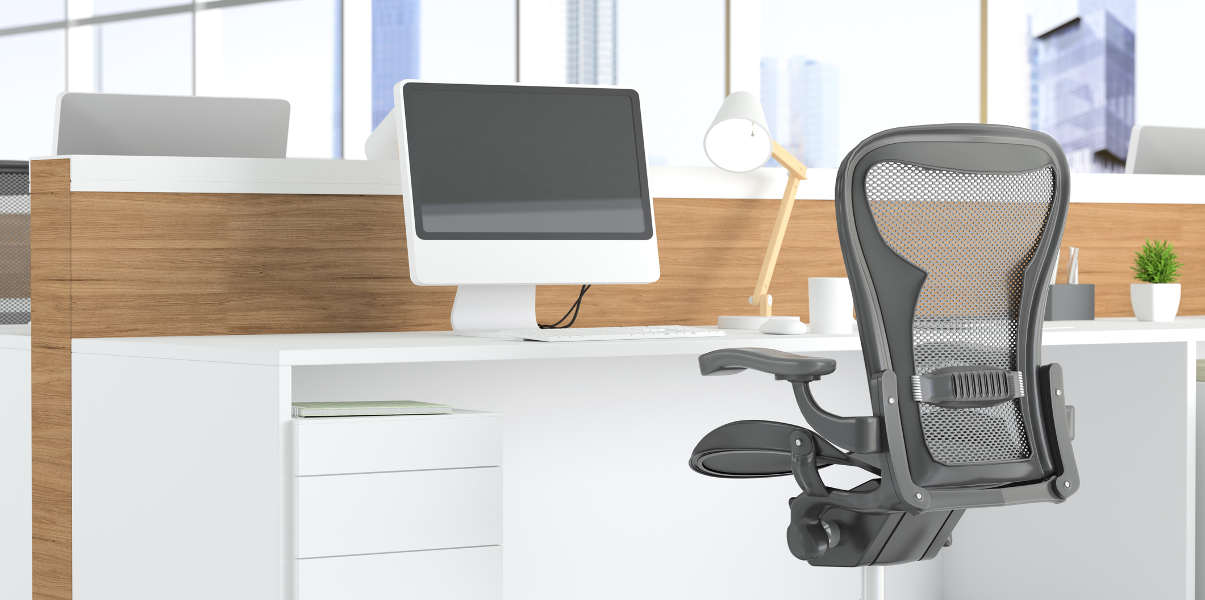 Beyond the features of the chair itself, make sure you—and your coworkers—know how to make adjustments for maximum comfort. For instance, thighs should be roughly parallel to the floor and feet should be flat on the floor, with a footrest provided if necessary.
Strain-reducing keyboards and mice
The gentle clacking of keyboards is the definitive soundtrack of the modern office environment. But all those key presses eventually take a toll on our fingers, wrists, forearms, and even shoulders. In fact, according to the Bureau of Labor Statistics (BLS) in 2015, cases of musculoskeletal disorders—like carpal tunnel syndrome, tendinitis, and trigger finger—accounted for almost a third of all worker injuries and illnesses that caused time off work.
The need to type and click won't go away any time soon, but you can minimize repetitive strain with the right posture and equipment. Upper arms should be relaxed at your side during computer use, with your elbows bent at about 90 degrees. Your hands and forearms should line up when you're using a keyboard or mouse, and should be supported by a cushioned surface, like a mouse pad or wrist rest.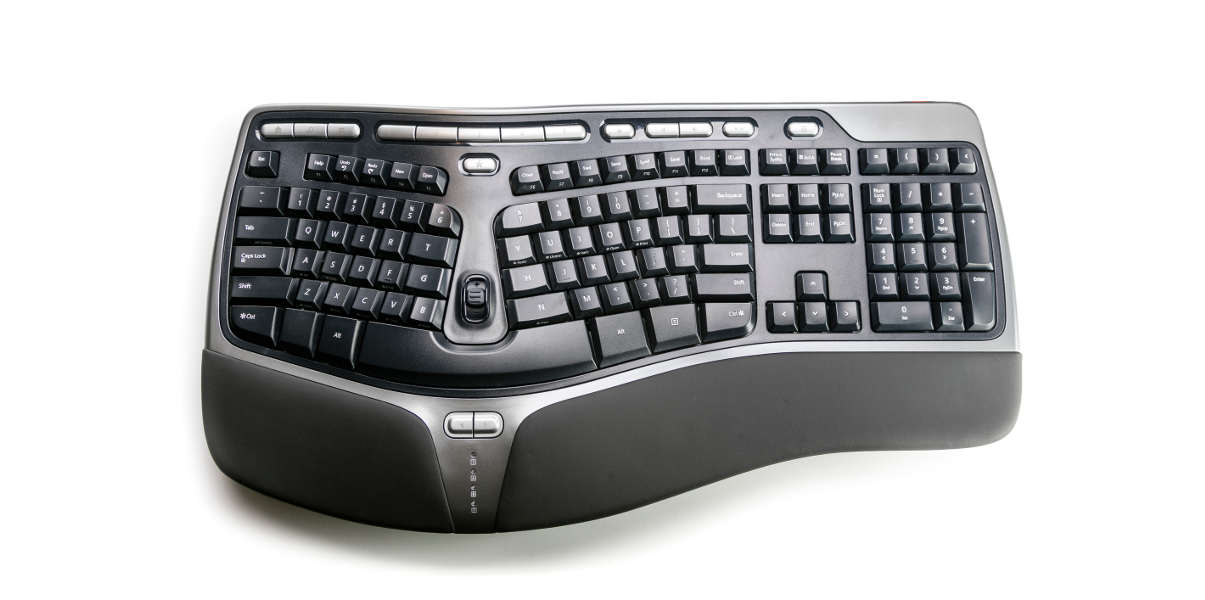 You can also use computer peripherals that are designed with important ergonomic principles in mind. Ergonomic keyboards, like this popular design by Microsoft, offer integrated wrist support and a split keypad that encourages a more natural hand and wrist position. Similarly, ergonomic mice allow a comfortable "thumb up" forearm position, including certain designs that have a thumb click—taking the strain off that aching index finger.
Office lighting design
Eyestrain, blurred vision, and headaches are some of the most common complaints resulting from poor lighting in the workplace. But it's not just a case of adding more lights and lamps: too much light is just as harmful as too little light, creating damaging glare, improper contrasts, and interfering with computer monitors—which are themselves sources of light.
Ideally, environmental lighting should be between 300 and 500 lux, using indirect light sources positioned in overhead rows (with the addition of task lighting where necessary). Desks should be positioned parallel to windows and workers should be protected from sources of glare, specifically the sun. Got a sunny office? That's great, but adjustable blinds will be essential at certain times of day.
Eye care in the workplace
It's always a good idea to take regular breaks from your workstation and either close your eyes or focus on something in the distance for a few minutes. The 20-20-20 rule is a good place to start: every 20 minutes, look at something 20 feet away for at least 20 seconds.
But if your job requires a lot of time at your computer, you can also follow a few simple guidelines to ensure your monitor setup is a little kinder on your eyes. Make sure that the top of the screen is at eye height, that you're sat between 16 and 30 inches away, and that the monitor is centered in front of you.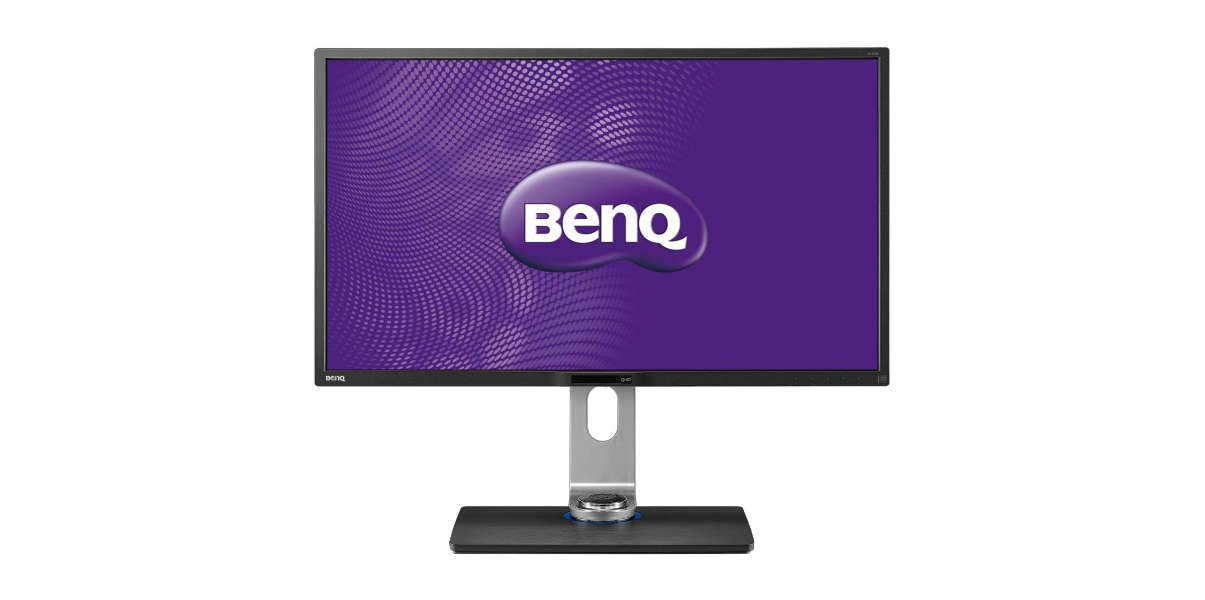 Of course, it also helps to have a monitor loaded with eye-friendly features. This 32" WQHD BenQ monitor ticks a few boxes, including ZeroFlicker™(conventional LCD screens flicker 200 times per second, which is imperceptible but uncomfortable), Low Blue Light Mode (eliminates unhealthy blue light from the spectrum), and Eye Protect Sensor (adjusts brightness throughout the day).
Put ergonomic principles into practice
Ergonomics should not be an afterthought. Encourage your coworkers to adopt healthier postures, take regular breaks—and meet them halfway with office furniture and equipment that's designed to reduce workplace strains, stresses, and discomfort. Over time, you should notice a boost in morale, increased productivity, and even a drop in absenteeism. Few businesses could say no to potential benefits like these.