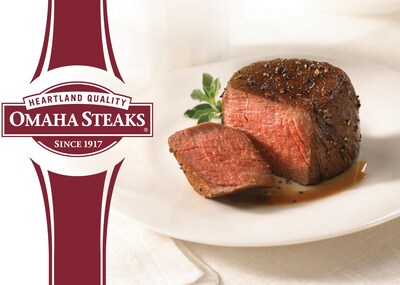 Omaha Steaks Gift Card, $50
This product is not eligible for earning or redeeming points.
Omaha Steaks Gift Card, $50
Item #: 901-179635
Model #: Blackhawk
Brand: Omaha Steaks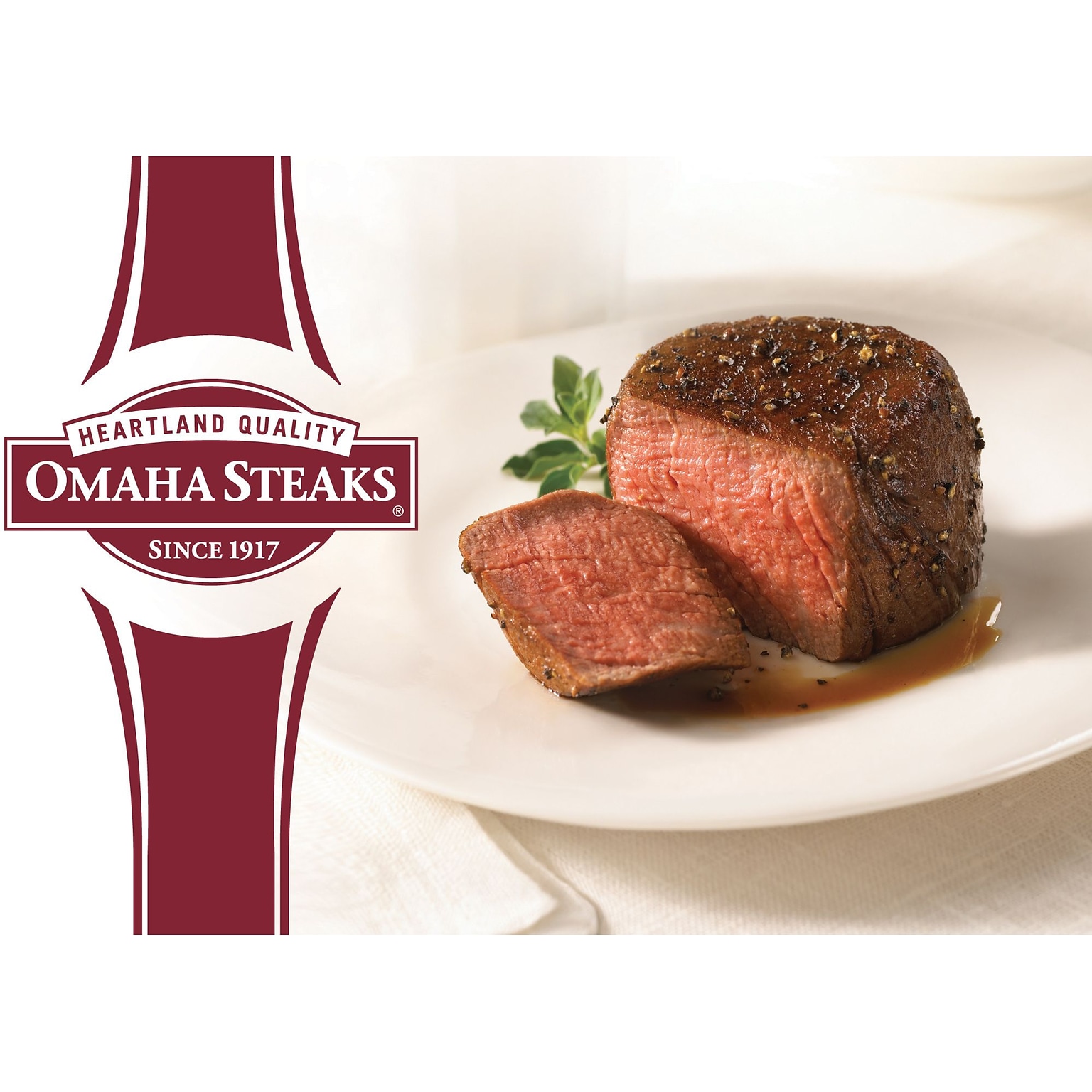 Business customer exclusive
We apologize. Due to contractual obligations, this item can only be purchased by registered business customers
If you are a registered business customer, please sign in to purchase by clicking the "Welcome" link at the top of the page
Gift Card Limits & Restrictions
Due to federal money laundering laws, Quill cannot sell more than $2,000 (including fees) in gift cards in a single transaction.
Quill does not sell more than $5,000 in gift cards (including fees) in a 24 hour period to a customer.
QuillCASH™ cannot be redeemed for or applied against third-party gift card purchases.
First-time Quill customers must prepay all gift card orders.
Product details
Dollar Amount
Gift Card Class
Gift Card Type
Brand
Omaha Steaks Gift Card, $50
Omaha Steaks is famous the world over for premium steaks, seafood, and other gourmet foods. Each steak is aged, custom cut, and flash frozen to lock in deliverable freshness and taste. Headquartered in the heart of the Midwest, Omaha Steaks specializes in delivering the best food experiences straight to America's doorstep, creating a memorable dining experience that families enjoy together.
Included in the gift card purchase price is a $1.99 Secure Tracking Fee. This covers trackable shipping through the US Post Office, to ensure safe arrival.
Redemption: In-store and Online
Please note no legitimate entity, business or agency will ask you to pay them in Gift Cards in return for services. Click Here for a link to information on gift card scams
Terms and Conditions: Term of Expiration: Nike Gift Cards do not expire. Restrictions: The Nike Gift Card is redeemable for merchandise at Nike-owned retail store locations (NIKETOWN, Nike Factory Stores, Nike Women, Nike Clearance Stores, Nike Stores) in the United States, Puerto Rico. Upon redemption, any unused balance will remain on the Card for future purchases. Card balance is redeemable for merchandise only, and will not be redeemed or exchanged for cash except where required by law (MA residents may request a refund on a credit card if 90% of the Card value is used). Online sites do not ship internationally. Refund/Exchange Policy: No refunds or exchanges on Nike Gift Card orders. Lost/Damaged/Stolen: Treat Gift Cards as cash. Proper proof of purchase is required. Spent value will not be refunded. Miscellaneous: Redemption Instructions: Online: At time of purchase, enter entire Gift Card number into payment screen. When redeeming a Gift Card where the order total is over the Gift Card amount, any remaining balance must be paid by credit card. In store: Give to customer service rep at time of payment. Purchase value above the card value must be paid with alternate form of payment. Fraud: Nike reserve the right to refuse, cancel or hold for review Gift Cards and orders for suspected fraud, Cards mistakenly issued in an incorrect denomination, or for other violations of Gift Card policies.
Omaha Steaks
$50
Restaurants & Dining
Classic