All businesses, even those that operate exclusively online, continually create the kind of paraphernalia typically associated with office life. Ledgers, documents, stationery, electronic devices. For better or worse, office storage has a direct effect on the way you and your coworkers do your jobs—including these proven ways to organize your workspace to boost productivity—but it's not only about being efficient.
In fact, the way you store and display your workplace accoutrements says a lot about your organization as a whole. Get it right and you can create a cool, confident vibe with just the right amount of day-to-day debris. Get it wrong and all those loose, unorganized papers might send out the wrong message to your clients, customers, and coworkers. But you can transform your storage system—and your office aesthetic—in a few easy steps.
Office shelving with a difference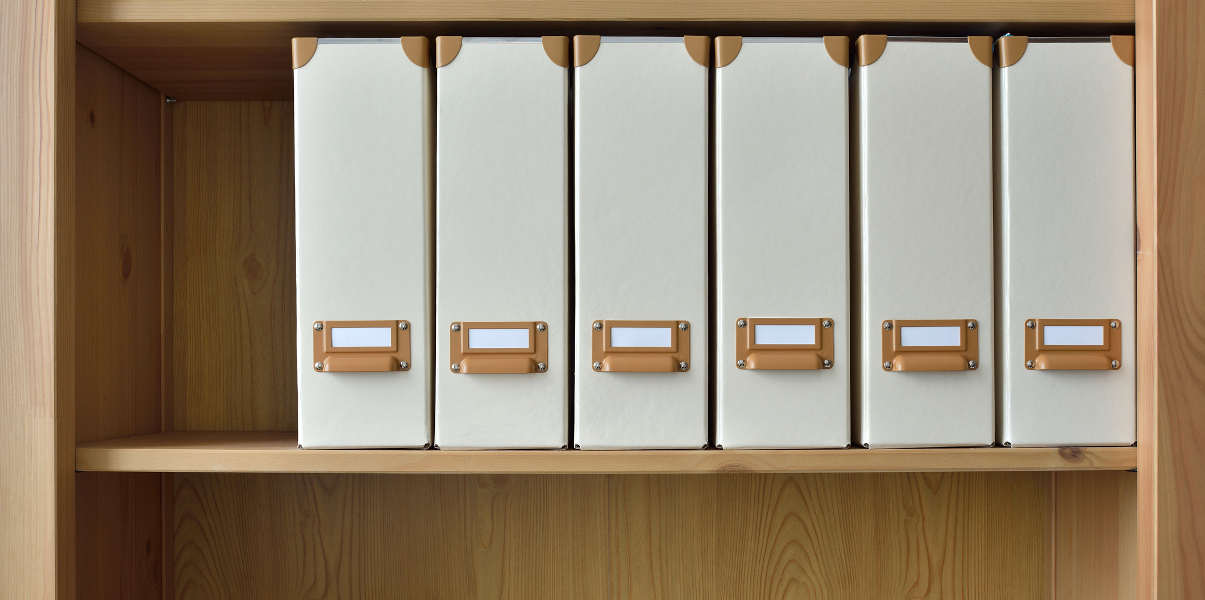 Shelves are shelves. They're strictly functional and have little visual or artistic appeal. Right? Well, not entirely. This ubiquitous workplace fixture has undergone a renaissance in recent years, with exciting new designs emerging as alternatives to the classic office shelf we know all too well: white board, visible brackets, slight sag in the middle after years of use.
With floating shelves, for example, you can turn a simple storage solution into a style statement. Stack multiple shelves vertically to create geometric interest, or mount them on a feature wall—painted or wallpapered with an eye-catching design—to draw attention to your awards, publications, or whatever else you want to store in open view.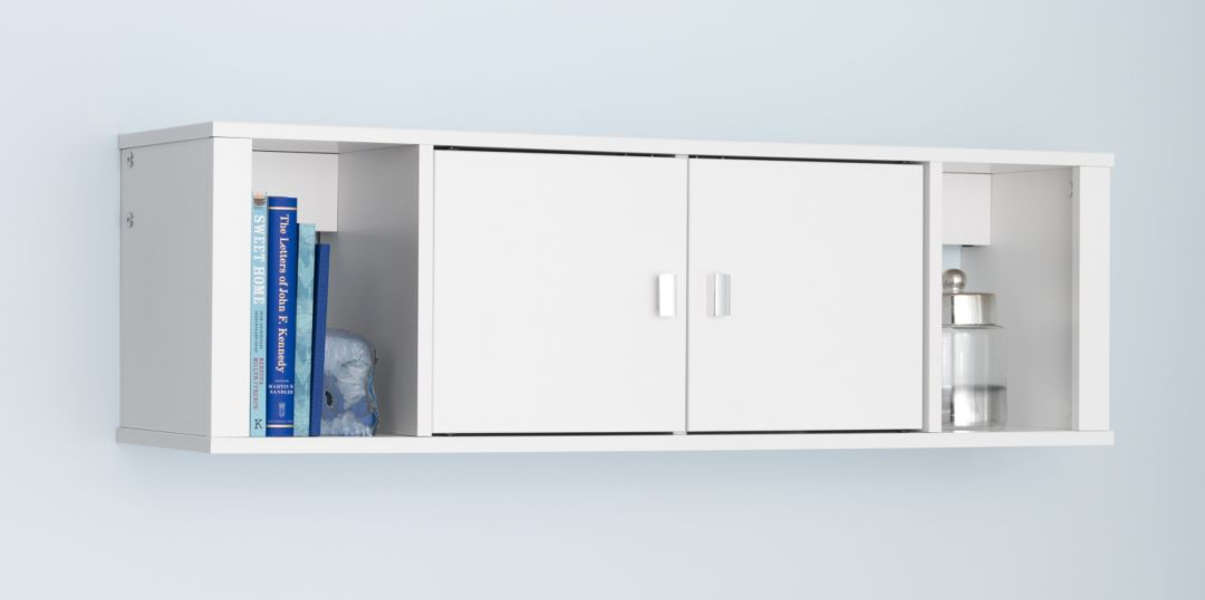 And you're not limited to basic shelving, either. Check out embellished designs like this cute U-shaped set from Dayna B, or take your floating fixtures to the next level with the Prepac™ Designer Floating Hutch.
Indoor greenery, too, is always a good idea if you want to create a sense of space and openness. Consider decorating your floating shelves with long-tendril plants that give the illusion of hanging weightlessly in the air.
Stylish file cabinets for any office
Cabinets are a workplace essential, but there are options at your fingertips if you're ready to upgrade your office's grey-metal storage furniture. An open cabinet, for instance, can create the right blend of convenience and visual interest.
This sand-colored Tennsco™ 7-Tier Open Shelf Lateral File Cabinet is loaded with practical perks and features—sliding file dividers, heavy-duty rolled steel, tiny footprint—and, just as importantly, has much more decorative potential than the usual closed-door cabinets found in offices all over the world.
Of course, cabinetry doesn't have to be large-scale or static. You can easily expand and restyle your work surface with a multipurpose bookcase dresser, or add a touch of glamor with this spectacular burgundy-coated mobile cabinet with locking doors, adjustable shelves, and transparent acrylic doors.
How to keep your desk clutter-free
Tablets, water bottles, stationery, and other small items are a common sight on desk surfaces. But there's a fine line between essential accessories and chaotic clutter. With a couple of smart storage solutions, you can take control of your desktop sprawl and create that elusive organized-but-stylish vibe.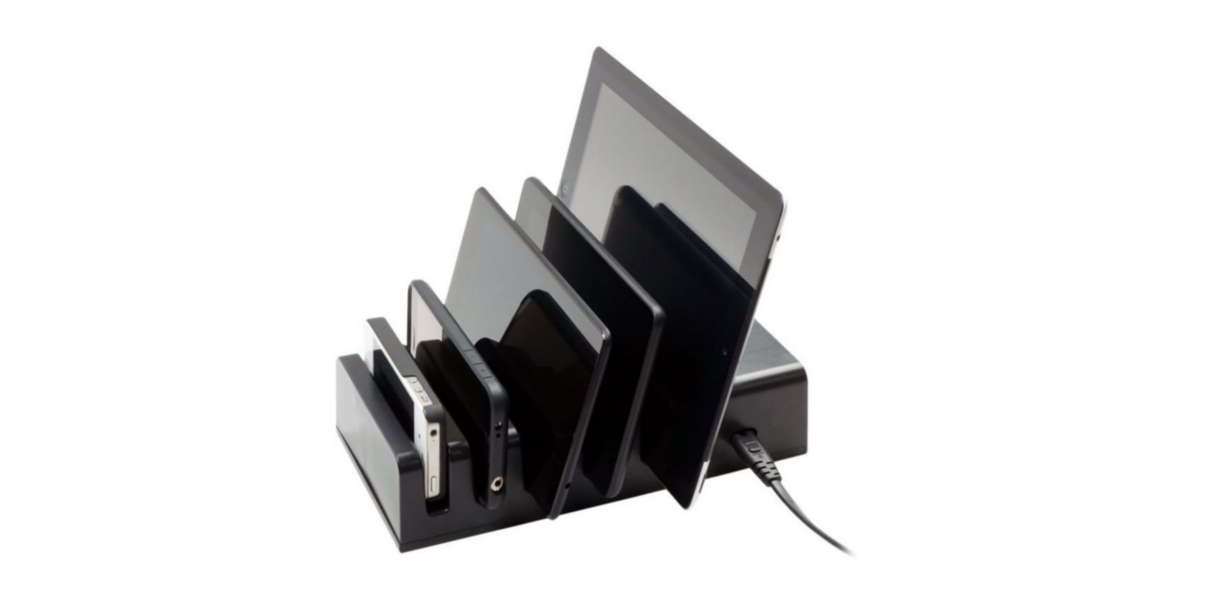 Start with a funky phone holder so you can keep your most-treasured device in handy reach and make a striking style statement at the same time. This rose gold mount is especially snazzy, while this sleek VisionTek® 5 Device Charging Station is perfect for the multi-device techies on your team.
Smartphones aside, you can enhance your workspace aesthetic by simply thinking outside the box. Instead of a dedicated desk accessory, repurpose an on-trend mug—like this eye-catching Lizzie Sane design—to hold your pens, pencils, and paperclips. Rather than use a conventional paper tray, stack your documents between a pair of decorative bookends.
A place to hang your hat
If your stylish workplace is to be frequented by stylish people, you should give them somewhere to hang their blazers, flat caps, and other on-trend apparel. Consider it an opportunity to further accentuate your office aesthetic and encapsulate your company's personality.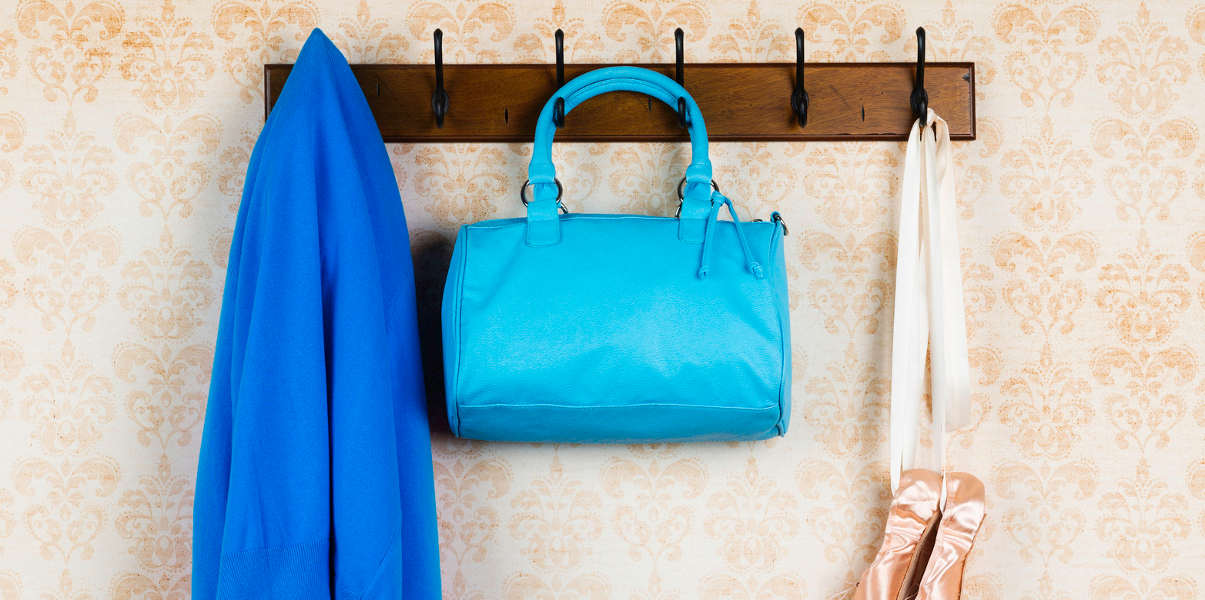 Embody modernity with an unmistakably contemporary design, like this triple-tiered metal coat rack from Monarch, or enhance your retro-chic theme with a solid wood coat tree/umbrella stand combo. Alternatively, if floor space is a concern, keep it simple with wall-mounted hooks.
An efficient-yet-enticing environment
Office storage isn't simply a means to an end. Take your chance to make it an integral part of your overall aesthetic. With the right choices, you can combine practicality with style, creating a work environment that's as organized as it is attractive.