Safety is extremely important in every type of workplace and that includes a 9-5 office. While your employees might not be doing physical labor, handling sensitive substances or using heavy equipment, there are still safety concerns for the typical office warrior.
If you're doing everything you can to keep the office space up to code to prevent accidents and injuries, that's a good first step. Keeping a few basic safety supplies handy in case of emergency is also your responsibility—and something your employees will appreciate. The following safety supplies will help minimize any possible damage done.
1. A well-stocked first aid kit
Flipping through the pages of a contract, cutting up an apple in the kitchen, staring at a computer screen for eight hours straight—all these things could lead to minor ailments like cuts—paper or otherwise—or headaches. To make sure you can help your employees in their time of need, you'll need to be stocked up on simple first aid items.
If you have a small office with infrequent injuries, you could opt for a pre-packaged first aid kit like this Johnson & Johnson All-Purpose 140-Piece First Aid Kit. If you have a larger office, it might be more economical to put together your own kit. Include things like adhesive bandages, sterile gauze pads, over-the-counter pain relievers like Tylenol or ibuprofen, antiseptic wipes, rubbing alcohol, scissors, tweezers, a thermometer and latex gloves. Ordering bulk safety supplies is a good way to save a little money and make sure you're fully stocked for a long time.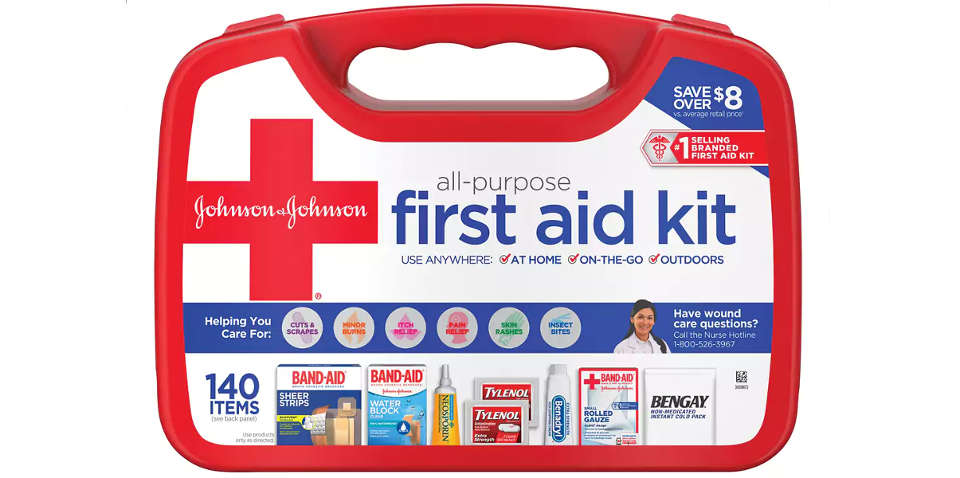 Make sure you keep your first aid kit in a location easily accessible by all employees and inform everyone of its existence. After all, you want the supplies to actually be used when needed. Make sure to keep an eye on supply levels and replenish anything that is running low or past its expiration date.
2. Fire safety supplies
The most important thing you can do to minimize the risk of and damage caused by office fires is educate your employees on safety procedures. In a study conducted between 2007 and 2011, The National Fire Protection Association found that over one fifth of office fires started in the kitchen or cooking area. That means, although they may be minor, a lot of office fires are completely preventable.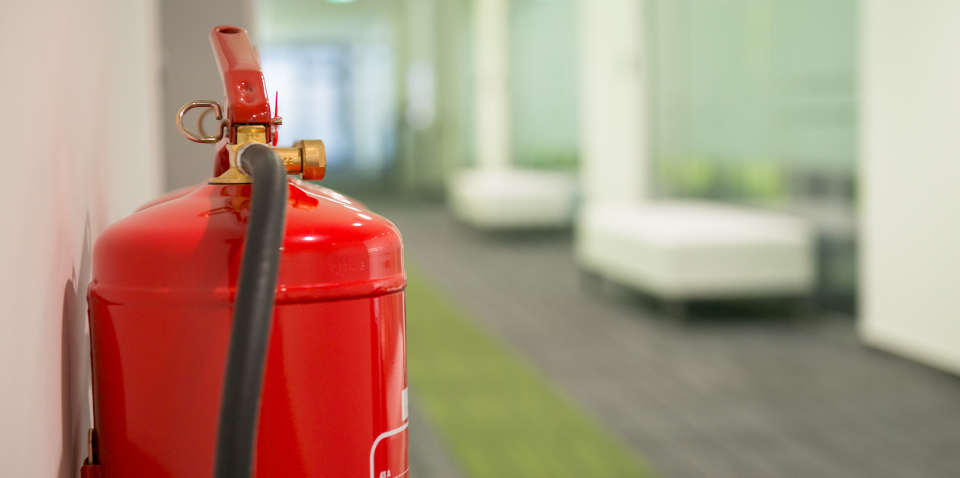 Equipping your office with a couple easy-to-access fire extinguishers like this ProLine™ Water Fire Extinguisher—and making sure your employees know how to use them—will ensure that if a fire does start, it can be put out quickly and efficiently, minimizing the possibility of damage and injury.
Also make sure your office space is outfitted with smoke alarms, carbon monoxide detectors and a functioning sprinkler system. These things should be taken care of by building maintenance, but that doesn't mean you can't be diligent in confirming everything is up to code.
3. Caution signs
According to the CDC, the most common office-related accident is slipping and falling on wet floors. In fact, office workers are 2 to 2.5 times more likely to be injured from a fall than non-office workers. Kitchens, washrooms and possibly hallways are the most likely to have wet floors so it's important to warn employees of a possible slip hazard so they can proceed with caution.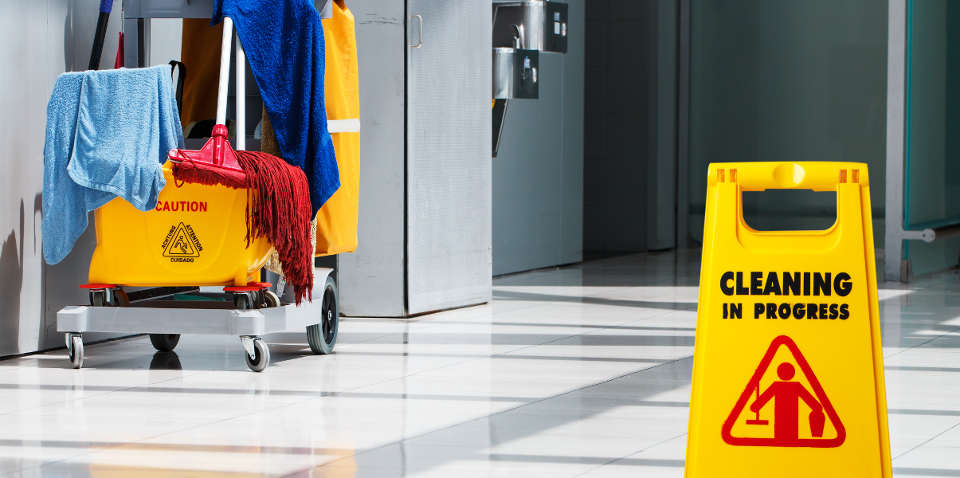 Have some wet floor or caution signs on hand to put out after an area has been mopped or if there is a leak that can't be repaired right away. Also, it's common for employees to track in excess snow in the winter—and that snow could melt in common areas like by the elevators or in the lobby, leaving a potential slip hazard for employees who are in a rush or just not paying close attention. A caution sign will remind them to slow down and be more careful.
4. Ergonomic support
According to the Occupational Safety and Health Administration, for office workers, musculoskeletal disorders caused by repetitive movements, sitting in awkward positions, static postures and lack of breaks account for $15 billion in workers' compensation costs per year. Providing your employees with ergonomically friendly furniture can help prevent those types of injuries—and make your employees happier overall.
Providing extra back supports, such as this IMAK® Back Cushion—will allow your employees to adjust their seating to meet their particular needs. Add an ergonomic mouse and keyboard like this Microsoft® Comfort Desktop 5050 USB Wireless Ergonomic Mouse and Keyboard Combo to the mix and your employees will be a lot less likely to experience issues like carpal tunnel syndrome after years of working in an office.
Making sure your office is safe is essential for preventing injury, but minor injuries are still bound to happen once in a while. Do your part by stocking up on supplies that will make dealing with those injuries a breeze—both for you and your employees.