Good News!
Ordering Just Got Easier!
[ Collapse Deal ]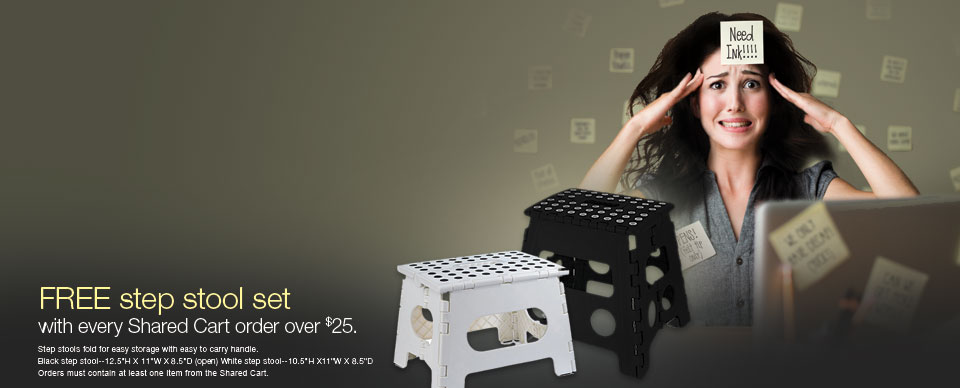 Simplify requests.
Save time.

Start using Shared Cart and clear the clutter of order requests.
Watch video
Get Started
Simple and streamlined.
Get time back in your day with 3 easy steps.
Create a new Shared Cart.

Share your cart with coworkers.

Review and approve orders.
Get Started
Questions? Here are some answers.
What is Shared Cart?

Shared Cart enables employees you designate to add the items they need to a single cart. When they've added all their items, all you have to do is review and submit.

How will I know who added each item?

Items in your Shared Cart will be grouped together under each user's email address. After you submit your order, their email addresses will display under each item on your Order Recap and Email Confirmation.

Who can add items to my Shared Cart?

Only the people you authorize by adding their email address can add items. We send them a secure access link in their instant email invitation.

Who can submit my Shared Cart order?

As the Shared Cart creator, only you can submit the order. Authorized users can only modify or delete the items they add.

Can I add items to my Shared Cart?

Yes. Simply find the items you need and click the "Add to Shared Cart" icon.

What if I need to place a separate order?

Just add items to your shopping cart as usual and submit your order. The items in your Shared Cart will remain there until you are ready to place that order.
Get Started