Narrow Your Results
(6 Products)
Sort By:
Best Match

Best Match

Price:High-Low

Price:Low-High

Rating:High-Low

Rating:Low-High
Let us sharpen your group medical practice by offering TIDI child's gown so you can take care of your patients. With the right supplies, you can keep the work going and your staff concentrated on what matters. If you have a question about different exam gowns and drapes - please feel free to shoot us an email!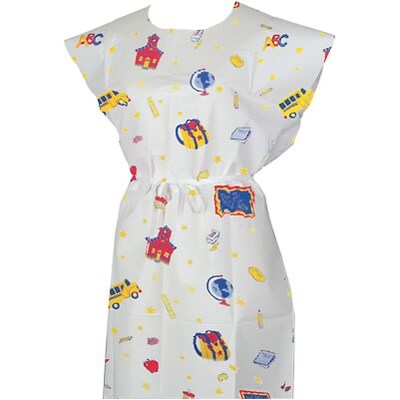 Pediatric gown opens in front or back
Tie closure at waist
Tissue-poly-tissue layering provides strength and absorbency with softness and comfort; poly layer guards against fluids leaking through
Size: 21x36"
SS,77229
A Quill Best Seller (3)