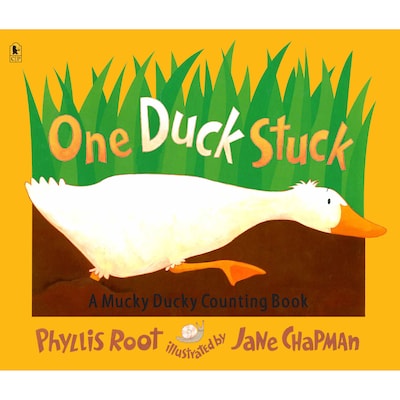 Candlewick Press "One Duck Stuck: A Mucky Ducky Counting Book", Paperback (BN9780763638177)
Candlewick Press "One Duck Stuck: A Mucky Ducky Counting Book", Paperback (BN9780763638177)
Item #: 901-JV50556
Model #: 9780763638177
Brand: Assorted Publishers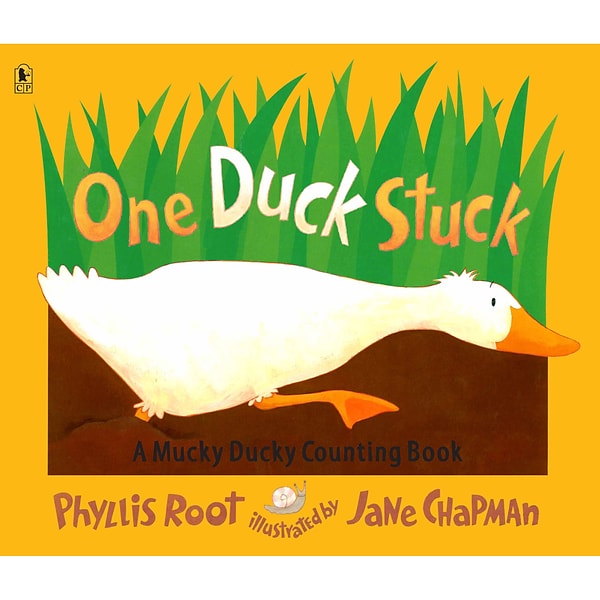 "One Duck Stuck: A Mucky Ducky Counting Book" by Phyllis Root and illustrated by Jane Chapman is for ages 2 to 5 and grades pre-school to k.
Age group and grade: Ages 2 - 5 and grades pre-school - kindergarten
Author/Illustrator: Phyllis Root, Jane Chapman
Format: Paperback
Category: Children's book
Number of pages: 40
Title: One Duck Stuck
Type: Picture book
One duck is stuck in the muck
Can two fish, tails going swish, help?
What about three moose, munching on spruce?
Will four crickets, chirping in the thickets, manage to pull the unlucky duck out of the muck?
Students
Assorted Publishers
No
Pre-K/Kindergarten
Paperback
1.45 lbs. per Each