Core Products CorFit System Industrial LS Back Support Elastic Lumbosacral Spinal Support, XL (LSB-75005)
Core Products CorFit System Industrial LS Back Support Elastic Lumbosacral Spinal Support, XL (LSB-75005)
Item #: 901-LSB75005
Model #: LSB75005
Brand: Core Products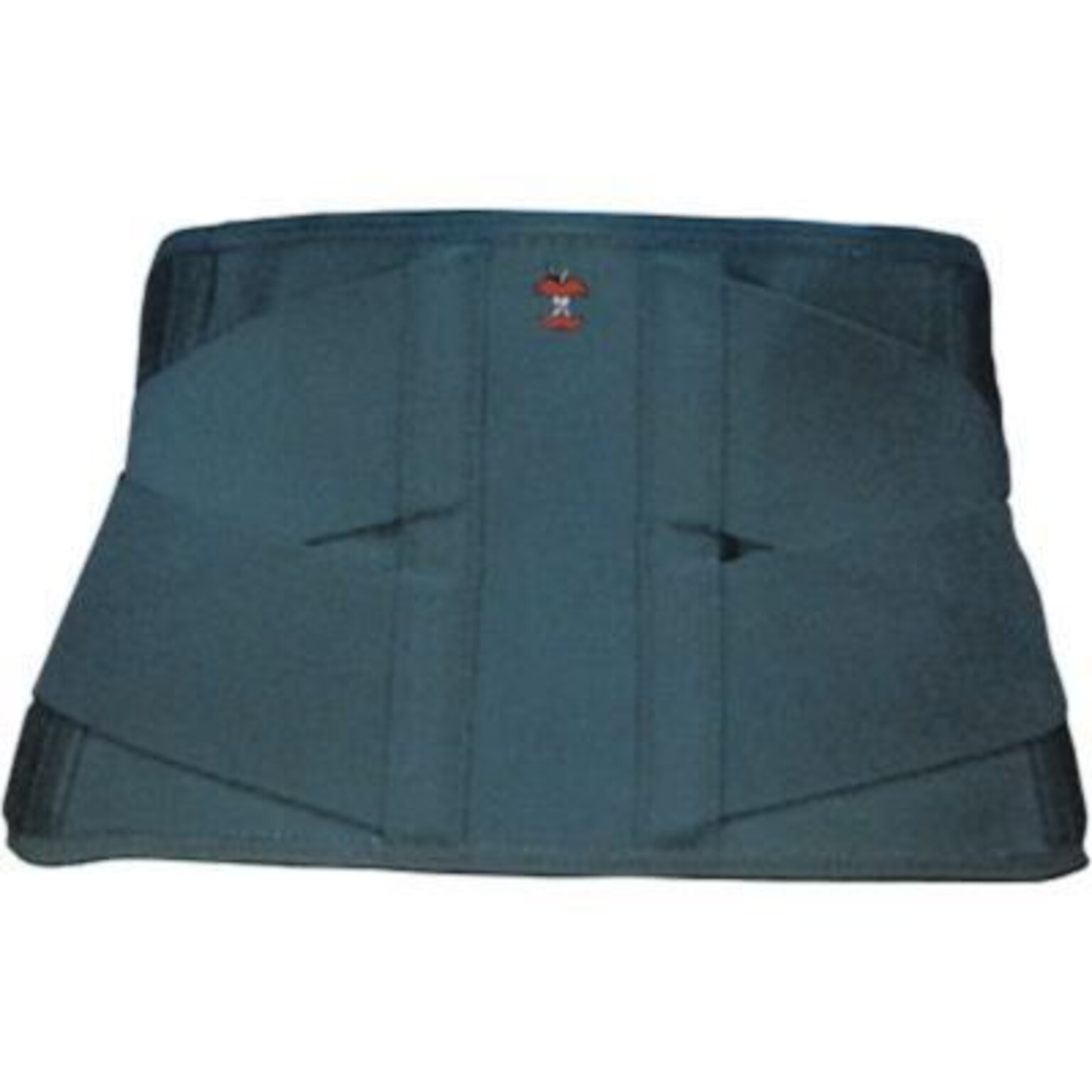 Healthcare professionals only
Product can only be purchased by licensed healthcare professionals
If you are a licensed healthcare professional Medical Arts Press , Quill or new customer, please sign in to purchase by clicking the "My Account" link at the top of the page
Product details
Back Supports Size
Back Supports Type
Brand
Back Supports Length
Back supports material
Ergonomic Support Type
Industrial support helps stabilize the spine to ease lower back pain and serves as a reminder to use proper lifting techniques.
The CorFit System® Industrial LS Back Support is ideal for lifting and industrial activities; helps relieve lower back pain and promotes proper posture. Hidden for safety, an internal suspender holds the support in place when not in use.
Lumbosacral Spinal Support
Black
X-Large - 40" to 52" Waist (9" belt height)
Patent # 5785672
Proportional sizing system for a proper fit
Easy closure assists provide leverage with minimal effort
Helps stabilize the spine
Promotes proper posture
Measure around your hips, just below the waistline
Regularly hand wash cold, mild soap, and hang dry; close all hook and loop fasteners to prevent damage to other fabrics
Made in USA
Ideal for lifting and industrial activities, the CorFit System® Industrial LS Back Support provides compression to help stabilize the spine and ease lower back pain by creating intra-abdominal pressure. An internal suspender holds this support in position and does not present a hazard around machinery or equipment like over the shoulder suspenders. It also helps improve posture and serves as a reminder to use proper lifting techniques by limiting the motion of muscles and ligaments. Our patented, proportional sizing system ensures a proper fit in height and length to accommodate various body sizes. When ready to lift or use lumbosacral muscles, simply place hands through closure assists, tighten, and secure. Easy closure assists provide additional leverage with minimal effort for extra compression and a secure fit; ideal for users with arthritis or weakened muscles. Elastic side pulls with convenient thumb loops allow extra compression for desired support. Flexible internal stays offer support and stability as well as help prevent the sides from rolling. The soft elastic CorEdge® finish on top and bottom edges offers added comfort and flexibility. Moisture wicking material keeps the body cool and comfortable. The anatomical form contours to the natural curves of the waist and hips for comfort.
XL
Foam+E198
XL
Belt
Core Products
Industrial Support